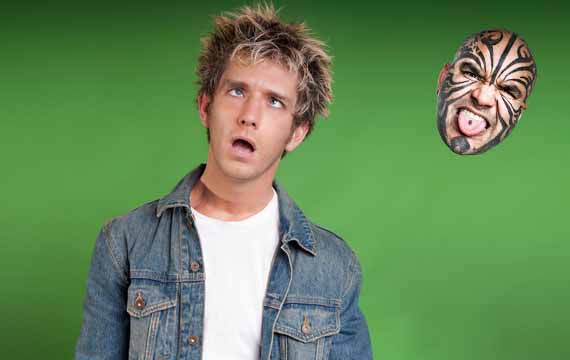 27 Stupid Resume Statements
Stupid Resume Statements….ah yes….The amount of stupidity in our marketplace does not cease to impress me. Here is yet another round of STUPIDITY at its extreme. And these are the very same people who wonder – WHY are they NOT getting employed….And that is why I have compiled the 27 Stupid Resume Statements made by people in the Middle East.
Read and try to figure out why….
Loy Machedo
The World's #1 Personal Branding Coach
www.LoyMachedo.com
www.whoisLoyMachedo.com
www.ThinkPersonalBranding.Com
————————————————–
 27 Stupid Resume Statements: A collection of the Most Stupid Things, People In the Middle East Have Written On Their Resumes
1. Skilled at greeting visitors, preparing tea & coffee and making them feel comfortable
2. I relaxed visitors promptly
3. Filling up the forms and queries spotless and error-free for smooth transaction
4. I answered phone calls & emails with mature professionalism
5. I organized the reception area every day
6. Job Responsibility: Coming to office on time everyday
7. Right now I am the Assistant Manager CUM Admin and before that I was the Admin CUM Receptionist.
8. Expert at Word, Excel, Power-Point, Outlook, Email & Internet
9. Typing speed is high on 44 WPM
10. I maintain records of people and reporting to boss all the time
————————————————————————
Loy Machedo's Short Movie With RSN8 Productions
————————————————————————
Stupid Resumes Statements Continued….
11. I listen to customer complaints with a open heart
12. I was part of the team that helped launch new products for the company for the stakeholders & owners of the company (Receptionist position)
13. I daily deposited money into the bank
14. Daily taking care of company postage and……
15. I was responsible for the repair and maintenance of office stationery.
16. Took part in dancing competition in college and won 1st place
17. In college, I was an active member of BJP party
18. I know Internet Explorer, Email & Microsoft Office
19. My Father's Name is……and my mother's name is…..and I have 2 sibilings. My brother who is 19 years old named…….and my elder sister who is 27 years old who is…….I am the middle
20. I helped my team yield maximum productivity
————————————————————————
Coca Cola Features Loy Machedo in its Viral Advertisement
————————————————————————
Stupid Resumes Statements Continued….
21. Even though my designation was not of the manager, I was doing all his work
22. I establish intimate & trusted relationships with my clients
23. Interest: I have a brown belt in Karate
24. Hobbies: I love listening to Hindi slow songs
25. I want to work for your kind company so please call me when you free.
26. I am looking forward for a personal one-to-one personal interview with you where we can look into the endless possibility of growth for mutual benefits.
27. I hereby declare the above information is truest to my knowledge with my signature.
————————————————–
So which one impressed you the most?
Let me know.
Loy Machedo
The World's #1 Personal Branding Coach
—————————
WANT TO LEARN THE SECRETS OF EARNING MONEY?
Ask To Join Loy Machedo's Secret Online Personal Branding University
—————————
Loy Machedo Speaks at TEDx Dubai 2011 On Prejudice
—————————
Loy Machedo featured on National Television
—————————