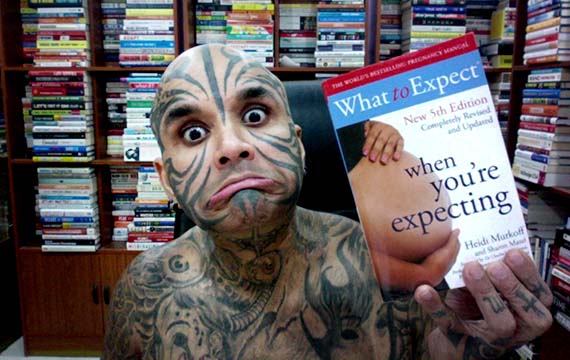 Pregnancy Book: What to expect when you are expecting by Heidi Murkoff – Book Review by Loy Machedo
Pregnancy Book Review: What to expect when you are expecting by Heidi Murkoff – Book Review by Loy Machedo
Given that I was going to be a Father for the first time, I guess I had no other option but to educate myself with regards to what my wife could expect when she was expecting. So that is why I decided to purchase what was aptly titled as "What to expect when you are expecting" by Heidi Murkoff & Sharon Mazel.
Pregnancy Book Review: What to expect when you are expecting by Heidi Murkoff
Basic Observations:
The book is well researched with tons of information
It prepares you for the worst of the worse case scenarios possible.
There are plenty and I mean plenty of pages of information that you can read through. However, the books has serious drawbacks.
Pregnancy Book Review: What to expect when you are expecting by Heidi Murkoff
Drawbacks:
If you are prone to anxiety, you should probably not read this book as every page gives you the worse of the worst problems that can happen.
90% of the problems mentioned & stated in this book will not happen to you or your partner
Majority of the information mentioned here is more like having the google of information crammed into one book
Many pointers & problems are repeated chapter after chapter
At some point, it starts to get boring and become a drag. You start to skip many paragraphs and chapters altogether
The book seriously and I mean seriously needs editing as there are too many unwanted sentences & words.
Feel good words like ""Congratulations-you've conceived! Which means your soon-to-be baby has started its miraculous transformation from a single cell to fully formed baby boy or girl ready for cuddles and kisses" can totally be avoided. And when it goes from chapter to chapter congratulating you week after week, you just get irritated
Most of the chapters are questions submitted by readers. So instead of this book a well-thought-out book that makes the chapters interesting – it is a compilation of questions in each chapter with long drawn out answers. Each answer which could have been reduced to 20% of its original answer.
At some point you start skipping the paragraphs, soon you start skipping paragraphs and finally you skip reading the book entirely.
Pregnancy Book Review: What to expect when you are expecting by Heidi Murkoff
Overall Assessment of the Book
A book with excess information – so much information that you would get overwhelmed by it.
A book that has very poor editing, is very verbose & lack structure as the same questions & answers are repeated again and again with the caveat – go and seek medical attention at every corner
At some point you feel you are referring google with outdated information and with no ability get the right information
You will get bored of this book and be unable to read it or complete it and you will end up either checking google when you need a particular piece of advice or you would most probably contact your doctor.
Personally, I wouldn't recommend this book to anyone. If you want information – just google it.