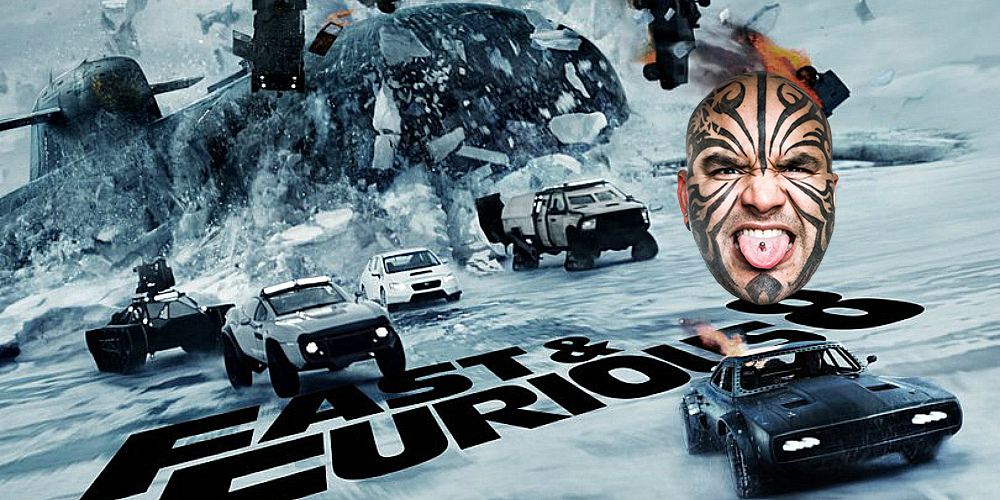 Why I got surprised with The Fate of the Furious (2017)
From from desk of Loy Machedo: The Fate of the Furious (2017) Loy Machedo's Movie Review
Loy Machedo
The World's #1 Personal Branding Coach
www.LoyMachedo.com
www.whoisLoyMachedo.com
www.ThinkPersonalBranding.Com
———————————————————————
Why I got surprised with The Fate of the Furious (2017)
The Fate of the Furious (2017) features 2 time Oscar winning actress Charlize Theron who plays the role of the beautiful villain who manages to persuade Dominic Toretto (Vin Diesel) to join the dark side. While Helen Mirren joins in for a rather short-lived role, the rest of the cast with Dwayne Johnson, Jason Statham, Michelle Rodriguez, Tyrese Gibson, Chris "Ludacris" Bridges & Kurt Russell join in as the powerhouse audience attractions.
What did I like about The Fate of the Furious?
Action scenes are incredible although cartoonish at times. Yes, you need to suspend disbelief but sometimes you go like "no fucking way mate". However, what saved the movie was the remote access control of all the cars. That scene was absolutely mind blowing.
They included humor and many 'aww' moments in this installment which kind of broke the monotony of the big muscles, big cars and big action scenes
Russell, Johnson and Statham give the franchise a much-needed boost and in many ways outshine Vin Diesel. So even though Vin Diesel is the central character – he doesn't seem to actually hold the magic that the 3 hold together – which is great actually.
What did I not like so much about The Fate of the Furious?
Do I even need to start? The over the top cartoonish action scene – which this time has been mellowed down – seriously mellowed down in comparison to the previous installment. A few teeny meeny cars bringing down a F-Bomber or a car jumping from Building to Building – well…lets not get there.
Same old shit again and again and again. Loopholes in the script – do I need to waste my time talking to you about it? Nope. No use.
The ending. The Fate of the Furious got me furious with its fate especially in the end. I mean – seriously, couldn't you come up with something better than that?
Overall assessment of The Fate of the Furious?
Surprisingly The Fate of the Furious turned out to be an entertaining movie – in the sense that it helped me get rid of my boredom and kept me interested to watch it. Especially when I needed those breaks in between my blogging sessions.
I seriously didn't think that The Fate of the Furious would have survived my criticisms especially given that they have gone way overboard with its franchise installments and now all that they are doing is milking it for whatever its worth.
I have to give kudos to writer Chris Morgan and F Gray Gray who managed to pull off a rather impossible task.
Loy Machedo's Ratings for The Fate of the Furious
6 out of 10.
If you do not have any other movie to watch The Fate of the Furious is entertaining enough.
Loy Machedo