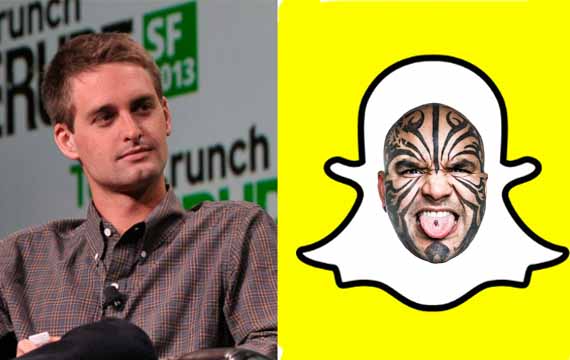 Why India is a Poor Nation & Why Snapchat CEO Evan Spiegel Is Right
From the Desk of Loy Machedo: Why India is a Poor Nation & Why Snapchat CEO Evan Spiegel Is Right.
Snapchat is only for Rich people and India, being a poor nation, as not lucrative for Snapchat to expand to.
This is the statement that trigged everything.
Before I explain to you my stance on this statement – let's understand human beings.
Human Beings have one unique characteristic about them that make them unique.
Their Stupidity.
And we are surrounded by tons of them.
Not only Stupid but also Stupid, Mindless and Superstitious people.
Want proof?
Here is the proof.
Loy Machedo
The World's #1 Personal Branding Coach
www.LoyMachedo.com
www.whoisLoyMachedo.com
www.ThinkPersonalBranding.Com
———————————-
PROOF THAT OUR PLANET IS FILLED
WITH STUPID PEOPLE
First lets check our entire planet.
How many still subscribe to the bullshit
1. Human Beings use only 10% of their brains
2. We have 5 sense
3. Green Coffee Beans helps you loose weight.
4. Drinking 8 glasses of water a day – is healthy
5. Don't go swimming 30 minutes after eating
6. You can see the great wall of china from space
STUPIDITY – LEVEL HIGHER
Let us take Stupitidy a notch higher.
How many of you believe
1. Saddam Hussain & Osama Bin Ladin are dead.
2. The September 11 attacks on the most Technologically savvy country in the world were successfully planned out by Mountain Gathering Goat Herders in Afghanistan
3. Everything you read and hear in the media = is true.
The majority believe this crap.
STUPIDITY – LEVEL HIGHEST
And then them to the highest level of stupidity.
The God Delusion – Ask them which god is real?
The answer will first sheepishly move towards…."god is one"
However, if you ask them about cross pollination like…
Muslim worshipping a Lord Shiva Statue or
Hindu eating Beef with Muslims or
Christian accepting The Prophet PBUH as the prophet of god
The answer would be….er….Nope.
Why?
Because The religion in which each individual was born into – only that god is real and the rest 3,000 gods are false – that too without evidence.
Why is why we have –
1. Scientology believe in Aliens being God
2. Muslims believe Prophet Mohammed is the True Prophet of God
3. Catholics believe Jesus is the Son of God
4. Aghori (The Hindu Cult) eat rotten human meat to animal feces to achieve a higher level of 'god'
QUESTION: So now which one is real?
ANSWER: It all depends on which question you ask to which religious sect.
So do call this "intelligence"?
The Snapchat incident is nothing short of this stupidity.
Yup. A statement that went viral and all the dumbfuck Indians are uninstalling the app.
I am not surprised.
After all what can you expect from Indians?
They buy and believe whatever fucking bullshit is told to them.
Some anti-Snapchat mastermind (Facebook ?) took the right opportunity to hire the the most amazingly creative media manipulator and spread the most powerfully damaging rumor I have seen in a long time.
Now let's understand India and why India IS Poor.
Look at India.
• They believe a Cow is a God.
• Majority of Indians still worship Stones, Statues, Idols and Photographs on the pretext of faith.
• Even today in India people defecate in public due to lack of toilets
• Religious hardcore superstition is followed to the extreme
• Girls are killed for money transfers or sale during marriage (Dowry)
• Indian give more importance to a Cow than a Woman
• Rape is encouraged & tolerated in many parts of India
• Many of them still believe in Godmen
• Indian Hindus are prepared to kill Non-Hindus just for transporting a cow
So is there anything Intelligent you an expect from India or Indians at large?
Understand this much.
The quote, which Snap is calling "ridiculous," came from a recently unredacted court complaint by Anthony Pompliano.
This disgruntled ex-employee had served as the company's growth lead for a few weeks in 2015.
In the complaint, Pompliano recounts the exchange from a September 2015 meeting he had with Spiegel about the app's international growth plans.
Read the above statement again.
An exchange he had with 'someone' in September 2015.
So, let me ask you this much.
What was the exchange you had with your friend on September 2015?
What about September 2016?
Forget all that – I think we are going too far.
Lets focus on 15 of last month.
Do you even remember?
So how is it humanly possible to remember something that happened 581 days ago?
And then – even if you do…..
Do you have any evidence to back this up?
Lets flip the switch to the Snapchat episode.
Does anyone have any evidence to back up what CEO Evan Spiegel said?
No idea.
Is anyone asking for it?
Nope.
Are the reacting to it?
Hell yeah.
Why?
Because all the digital media companies and media companies reported regurgitated information without verification. And they know for a fact, they are dealing with idiots.
And then how do people behave?
• Giving a One-Star Review on Google app store
• Giving a One-Star Review on Apple App Store
• Creating Memes
• Using profanity
• Uninstalling the app
What people are not thinking is…..
• Isn't snapchat for free? So how does that statement have any logical bias?
• Do you have any evidence to back the claim?
• Did you verify the authenticity of the information?
Seriously – have you even asked yourself – is this true?
How do you know what someone has said something way back in 2015 – when you cannot even remember what you said yesterday?
And that also – you are believing someone's word or someone else's word.
Its like someone saying
Friend: Hey man – Shirley called you an Idiot.
You: Really?
Friend: Yeah – I heard her calling you an Idiot.
So now you go and beat up Shirley.
Isn't that stupid?
Here is the biggie….
The context of this remark, for which there is ABSOLUTELY NO PROOF that it was actually made by the Snapchat CEO, is in a lawsuit filed by former employee Anthony Pompliano, who claims the company was fudging user data and misleading advertisers.
Now, Snapchat is facing some serious hate in India thanks to these 'SUPPOSED' remarks from Spiegel.
LOY MACHEDO'S MOMENT OF TRUTH.
Remember the Weapons of Mass Destruction Fake Story courtesy USA that lead to the 10 year war & destruction of Iraq – a fake story all cooked up for the sake of Oil?
Remember how the Food Industry lied (and still lies) about Carbohydrates, Sugary Sugar Food Items & Processed food being a better alternative to Fat?
And now the death of a Muslim student 23-year-old Mashal Khan, a journalism student at Abdul Wali Khan University in Mardan in the northwestern province of Pakhtunkhwa.
This is our world today.
And our world that operates at different levels of stupidity.
As far Indian are concerned with regards to this comment and their reaction to this stupidity – I would say – stop your fucking hypocrisy.
You do not have the balls to touch your politicians who are totally corrupt.
You do not have the decency to do anything about the open incident of rapes that happen to innocent women
You do not have the capacity to make a change and contribute to your own country because of the horrible mess it is in
So then uninstalling an app is a biggie?
Maybe for a sad-minded Indian who has nothing else to do other than eat curry dishes, smell like curry dishes and live a curried life – this is another curry for them to enjoy and bitch about.
So until then…..lets agree on the fact
India is a Poor Nation & Why Snapchat CEO Evan Spiegel Is Right
Loy Machedo
PS – Before you start with the fucking rant of me being racist, I'm an Indian Passport Holder.
—————————-
For the uneducated mind
Now here are a few more interesting facts.
1. Snapchat was created in 2011 by Stanford University students Evan Spiegel, Bobby Murphy and Reggie Brown.
2. Headquartered in Los Angeles, California, Snapchat is a popular image messaging mobile application with over 500 million downloads through Google's Play Store.
3. Last month, Snapchat's parent company – Snap Inc – raised $3.4 billion through an Initial Public Offering (IPO).
4. Despite Snapchat's net loss rising 38 per cent last year, the IPO enabled it to secure a market valuation of US$ 24 billion, which is more than twice the size of rival Twitter.
5. It also made Snapchat the richest valuation in a US tech IPO since Facebook in 2012.
6. Anonymous Indian hackers claim to have leaked database of 1.7 million Snapchat users, which they hacked last year. However, Snapchat has not confirmed any successful hack and leak yet.
7. Snap Inc. CEO Evan Spiegel has categorically denied the comments his ex-employee alleged he made in a 2015 meeting, about Snapchat being an "app for rich people" and that India, being a poor nation, was not a lucrative market for Snapchat to expand to.
8. The coverage of Pompliano's statement ruffled quite a few feathers amongst Snapchat's Indian users, with the hashtag "BoycottSnapchat" surfacing on social media, urging users to give the app a one-star rating and then uninstall it as a sign of protest.
9. The ratings on the app fell sharply overnight, as people complied and rushed to the defence of their nation, without understanding that the statement contained mere allegations that had not been proved in a court of law yet.
—————————-
So what exactly is Snapchat saying in this lawsuit?
1. Snapchat's documents claim Pompliano's lawsuit is "just one big publicity stunt for him." Snap Inc's lawyers allege that initially Pompliano filed for a private arbitration against the company, and later moved to open court, and even his original attorneys withdrew from the case.
2. According to the Snap Inc, Pompliano's main charge is that the company "maligned him" and he was unable to find a job, which the company alleges is a lie as he soon found work after being fired from the company.
3. It also adds that he was then fired from this next job for "poor performance" as well, and also charged the other company with allegations of 'fraud.' The case is 'Pompliano vs Brighten Labs.'
4. Snap Inc is dismissing Pompliano's charge that they lied about user metrics and data, and are "misleading investors." The statement from Snap Inc in the lawsuit says, "Both halves of that remarkable claim are false."
—————————-
What is Pompliano's side of the story?
1. For context, it should be noted that Pompliano was hired from Facebook, which is currently Snap Inc's bigger rival, and has been busy copying its features, including Stories, Filters, etc.
2. Pompliano is alleging that he was "fraudulently" lured away from Facebook, with the company falsely representing its growth and number to him.
3. He also states in the lawsuit that when he met "with his initial team members who were data analysts Jie Liu and Ben Wu, they pointed out that the company had an "institutional aversion to analysing user data."
4. Pompliano claims the company's senior executives were "completely misinformed about… most fundamental user growth and engagement metrics."
5. His side of the story also claims Snapchat's "registration flow completion rate" was less than 40 per cent, while the company told advertisers it was 87 per cent.
6. Also he claims the user retention rate was only 20 per cent, which means it was losing 80 per cent of its users within seven days.
7. He also claims in the lawsuit that he saw "hard copies of marketing brochures used to solicit advertisers that represented that Snapchat had over 100 million DAUs."
So when exactly is Spiegel alleged to have made the remark?
Snapchat has rubbished the allegations, according to various reports.
—————————-
If you enjoyed the article, please like, share and comment.
Loy Machedo
The World's #1 Personal Branding Coach
———————————-
Loy Machedo's Short Movie With RSN8 Productions
—————————
Coca Cola Features Loy Machedo in its Viral Advertisement
—————————
Loy Machedo Speaks at TEDx Dubai 2011 On Prejudice
—————————
Loy Machedo featured on National Television
—————————