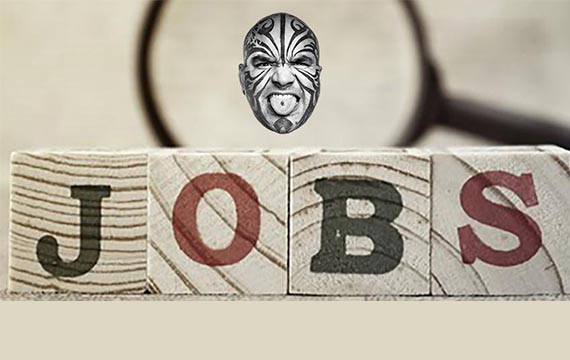 UAE Jobs May 2020 – Jobs in UAE For The Month Of May 2020
UAE Jobs May 2020 – IMPORTANT NOTICE &​​ DISCLAIMER
This is a FREE service from my side. Payments have been already made by the clients. You do not (and must not) pay anyone anything for this.
Due to the current COVID-19 crisis – only those present in UAE will be considered. 
You will undergo mandatory tests to ensure compliance with the UAE Laws related to Health
You MUST have a Clean Bill of Health (Certificate)
You shouldn't have any legal issues with the previous company or visa
You must have at least one reference related in the current company who can verify information stated is true or false
Loy Machedo doesn't take any responsibility for your relationship, experience & the outcome of the offers mentioned below.
Any doubts/clarifications – send me an email to loy@loymachedo.com or Whatsapp +66-92-541-4784
***********************
UAE JOBS MAY 2020 #1

JOB POSITION: Electrical Engineer (Various Positions)

SALARY:
– Junior levels – USD $1,500 onwards
– Intermediate Levels – USD $3,500 onwards
– Senior Levels – USD $7,500 onwards
All packages come with overtime + insurance + housing

REFERENCE: LM/0520/OC/EE

DESCRIPTION:
The client is looking for candidates to fill positions for Electro-Mech Electrical Engineer & Senior Engineering Roles for Temporary & Long Term Contracts for onsite & overseas projects.
Work may involve travelling to multiple locations (once borders open up) both onshore and offshore activities with projects related to commissioning/decommissioning, power, process, energy, industrial, oil & gas related projects.
Candidate must have a clean record as travel will be involved with international experience of working with a global workforce
Clean bill of health will be mandatory for joining & during the work contract
All candidates must have the following:
For the junior levels (3 years), Intermediate (5 years) and Senior (10 years) experience in the electrical industry in the role they have applied for.
Attested degree or equivalent in Electrical Engineering from a recognized university
Must have hands-on knowledge in CAD, Site work, LV-HV Switchgear,
Preference for candidates with experience dealing with Siemens, Schneider, ABB & GE
Compliance to international standards
Ability to work under pressure & deadlines
Strong eye for detail
Important
Selected candidates will be required to undertake multiple tests in relation to test theory & practical experience
Work/Time is based on client requirements and involves a lot of travelling
English is mandatory
Please note:
Selected candidates may be required to travel to multiple countries/locations.
Also, candidates with the following experience may apply:
Those with experience in Operation, Repair and Maintenance of HV and LV Panels & systems, Sub-stations, Transformers etc are preferred
********************

UAE JOBS MAY 2020 #2

JOB POSITION: Accounts Assistant

SALARY: AED 3,750/-

REFERENCE: LM/0520/UAE/Accounts

DESCRIPTION:
Ensure daily accounting tasks are carried out
Post and process data entries
Handling Petty Cash
Update financial data
Ensure banking work & processes are completed
Prepare and submit weekly/monthly reports
Monitor cash flow (Accounts Receivable/Payables)
Ensure monthly/yearly closings
Send reminders for payments
Check with admin office expenses
Prepare cheques, Fund Transfer and other documents for payments
Assist in Audits.
Responsible for the Office Administration functions like handling office tasks, answering phone calls, coordinate for flight/hotel booking, assist in visa application, assisting in HR matters such as Annual/ Medical Leaves/ Government Leave submission
REQUIREMENTS:
Must have a professional demeanour
Strong analytical skills.
Bachelor or Diploma in Finance / Accounting or related studies.
Excellent computer skills
Experience with MS Excel
********************

UAE JOBS MAY 2020 #3

JOB POSITION: Office Administrator

SALARY: AED 6,500 + Allowance

REFERENCE: LM/0520/DXB/Office

DESCRIPTION:
A high-pressure job that requires 100% attention & responsibility as you will be reporting directly to the Managing Director.
Maintain and manage company assets (vehicles, apartments, IT Systems, Networks, Furniture, Uniforms, Tools)
Represent the company in meetings, negotiations, legal matters,
Manage employee expenses, Salik, requests,
Handle expenses, bills, renewals, insurance & Documentation
Weekly/Monthly reports to the Managing Director
Corporate communication, Answering calls,
Ensure QHSE standards are met
Prepares letters, reports and response on behalf of the Managing Director
Organizes and schedules meetings notify attendees of location and timing.
Confidentiality of company operations
REQUIREMENTS:
A mature candidate who needs very less supervision
Bachelor's Degree
A high degree of computer competency
Excellent verbal and written skills in both English and other languages
Strong communication & interpersonal skills
Must have a drivers license
********************

UAE JOBS MAY 2020 #4

JOB POSITION: Administration Assistant

SALARY: AED 5,000 + Company Transport + Accommodation

REFERENCE: LM/0520/AUH/Admin

DESCRIPTION:
Job position involves a lot of clerical/administrative work i.e. data entry, maintaining records, creating & update records, coordinating with personnel, banks, govt entities and suppliers.
Take care of office premises including managing the stocks of supplies
Manage Vendors, Contractors, Suppliers
Ensure meeting arrangements for the Senior Management
Coordinate with government formalities for the staff visas and necessary labour approvals
Arrange for medical insurance, medical claims and necessary coordination and follow up with the insurance company
REQUIREMENTS:
Knowledge of UAE Market, HR policies, UAE Labour Laws, Visa requirements,
Degree educated in Management or HR
Minimum of 5 years of experience in the stated role
Organizational and leadership skills
********************

UAE JOBS MAY 2020 #5

JOB POSITION: Assistant Manager (Events)
Please note – this job involves travelling to various overseas locations.

SALARY: AED 8,000 + Allowances

REFERENCE: LM/0520/DXB/Events

DESCRIPTION:
Manage the administrative function and manpower management during events including ensuring the coordination of audio-visual operations.
Technical knowledge is an added advantage but not necessary.
Must have knowledge in events, conferences, seminars, meetings
Participate in business meetings, meeting new clients, marketing activities,
Assist the senior management in various projects and functions
The job will involve working long hours during events
Manage talent & vendors include update the data/information
Job also requires a great deal of attention to detail, focus on customer satisfaction & taking complete ownership of the project
REQUIREMENTS:
Bachelor's degree
10 years of experience in events
Driving license mandatory
Very strong organizational & interpersonal skills
Work under strict deadlines
Strong mind to grasp technical concepts
Training provided
********************

UAE JOBS MAY 2020 #6

JOB POSITION: Sales Manager

SALARY: AED 9,250 onwards + Commission + Car Allowance

REFERENCE: LM/0520/DXB/Sales

DESCRIPTION:
10 years experience in sales with a primary focus on achieving targets, training new sales teams, negotiations, networking, marketing, participation in events/conferences,
Candidate should be able to streamline innovative methods both online & offline to increase sales
Create and execute a business strategy for various parts of the GCC
Ensure that the P&L is achieved through participation in various activities aimed at increasing business
Must have experience in managing people, creating teams, systems, methodologies of driving sales
Should have a persuasive personality, leadership personality, communication & presentation skills.
REQUIREMENTS:
10 years experience in sales
Drivers license
Master degree
Must have 3 references from previous employers
********************

UAE JOBS MAY 2020 #7

JOB POSITION: Blogger

SALARY: AED 3,350 + Benefits

REFERENCE: LM/0520/DXB/Blog

DESCRIPTION:
Bloggers wanted with experience in writing exciting, creative, engaging & thought-provoking content that brings in eyeballs & engagement.
Research new topics, trending topics & bring about a dedicated base of readers
Have knowledge of the social media landscape and understand what works & doesn't work on various platforms
Should be able to generate new ideas for business
Write, edit, publish & promote multiple articles of 1,000 words minimum
Email marketing, social media management & cross-promotion
Must have knowledge of SEO, keywords, SMM, blogging
Be able to present reports of engagement
Should be able to identify new trends
Be able to pitch ideas to the clients
Degree in English, Marketing, Communication or at least 10 years experience as a blogger
Should have at least 100 articles under their belt
Strong language skills, ability to research new topics, exceptional language skills,
Be able to keep clients/sponsors happy with creative ideas, concepts & strategies
Expert in computers, design software, social media, HTML, SEO, SMM, MS Office,
Must have a business sense to appeal to clients
An original content writer who doesn't resort to plagiarism
IMPORTANT
You must-have list of at least 50 articles you have already written. And links must be provided.
If selected, you will be asked to write on a topic given by the employer for 3,000 words.
********************

UAE JOBS MAY 2020 #8

JOB POSITION: Regional Business Development Manager

SALARY: AED 15,000

REFERENCE: REFERENCE: LM/0520/OC/BD

DESCRIPTION:
The client is seeking to grow the Computer & Network Security, Information Technology & Services side of the business. You will be expected to develop business, expand market share, maintain key accounts, manage corporate clients where Computer & Network Security Training, Cybersecurity Information security, Network defences,
Penetration testing, Incident Response, Digital forensics, sale of additional soft & services is concerned.
Along with this you will also
Create commercial proposals attractive for the end clients but viable for the business
Research & recommend new services & software
Work with government agencies & entities to expand regional presence
Improve & build on channel partners & distributors
Ensure customer satisfaction & retention of clients
Will be required to conduct corporate presentations
Will work closely with Director on regional strategies
Develop the in-house existing team of salespeople
Create new sales sectors & regions for business
Please send a covering letter along with a brief about why you feel you are the right candidate for the job.

IMPORTANT
You must have your own vehicle
You should hold a masters degree in Business or qualification in IT
You should be able to travel to various countries in the Middle East
No visible tattoos or piercings.
********************

UAE JOBS MAY 2020 #9

JOB POSITION: Regional Manager – Insurance

SALARY: AED 12,500 + Benefits

REFERENCE: LM/0520/PS/Insurance

DESCRIPTION:
Regional manager for Insurance Company
10 years experience in General/ Medical insurance in UAE
Will handle the Top-Tier clientele
Highly drive, motivated, exceptional leadership skills
Must have industry experience, contacts & connections
Should be able to train & develop regional offices & systems in various regions of UAE.
REQUIREMENTS:
10 years proven track record in UAE
Must have verifiable references
Must have own car
Masters Degree in Business or equivalent
IMPORTANT
There will be a Non-competitive & Confidentiality clause
********************

UAE JOBS MAY 2020 #10
JOB POSITION: Customer Relationship Manager

SALARY: AED 7,700

REFERENCE: LM/0520/DXB/CSM

DESCRIPTION:
Build better & stronger relationship with existing clientele
Monitor the online presence & social media accounts
Ensure improvements in existing standards of customer service
existing customer service teams
Mentor & train new team members
Handle & develop retail outlets
Contribute new ideas to improve existing business
Handle client complaints, grievances, problems & issues
Develop strategies to attract old customers
Ensure existing processes are improved upon & optimized
Escalate any issues & problems to the higher management
Must have exceptional dress sense, communication, presentation & etiquette
REQUIREMENTS
Masters degree
English speaking candidate
Candidate should be above the age of 35
BONUS
Preference is the candidate has experience marketing, retail or fashion industry
If the candidate has travelled to many countries
********************
UAE JOBS MAY 2020 #11

JOB POSITION: Head of eCommerce

SALARY: AED 17,000

REFERENCE: LM/0520/GL/ECom

DESCRIPTION:
Must have experience with online model of advertising, e-commerce business, e-merchandising, CRM and various online business development methods.
Identify new opportunities & gaps in the market
Be able to present online strategies for various regions
Structure business proposals for cross-platform tie-ups
Should be able to engage with online players, influencers and media houses
Ensure strategies for B2B & B2C segments
Will take over the online business activities to focus on revenue generation activities
Handle the website, apps, social media presence & online activities
Create a comprehensive plan for ensuring an increase in visitors to the website
Create & develop systems and allocate resources for its execution
Must be able to prepare & present annual POA & breakdown with
Should be able to translate digital data (Traffic & analytics) into understandable forms of communication to the end client
IMPORTANT
The job comes with confidentiality & non-competition clause
Only someone with experience in the industry need apply
Strict background checks have to be conducted
REQUIREMENTS:
Degree in business administration/economics or a comparable degree
Passion for the E-commerce business & social media
7 years of previous experience in e-commerce, HTML, web-based technologies, ERP systems & customer data systems
***********************
RECOMMENDED YOUTUBE LINKS
***********************
UAE Job Vacancies For The Month Of March 2020
About Me: http://whoisloymachedo.com/
Other Services: http://thinkpersonalbranding.com/