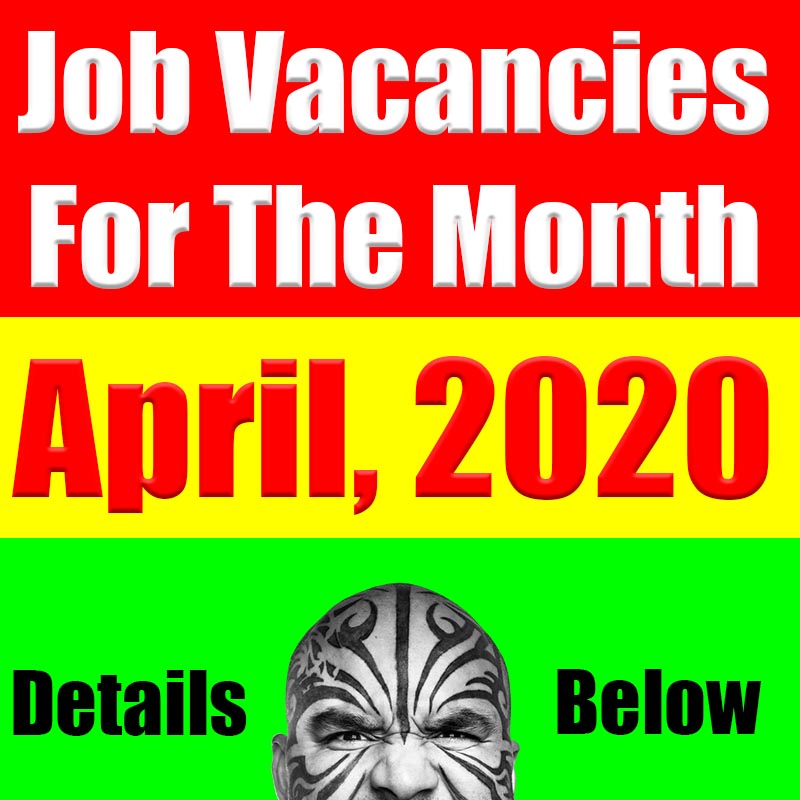 UAE Job Vacancies For April 2020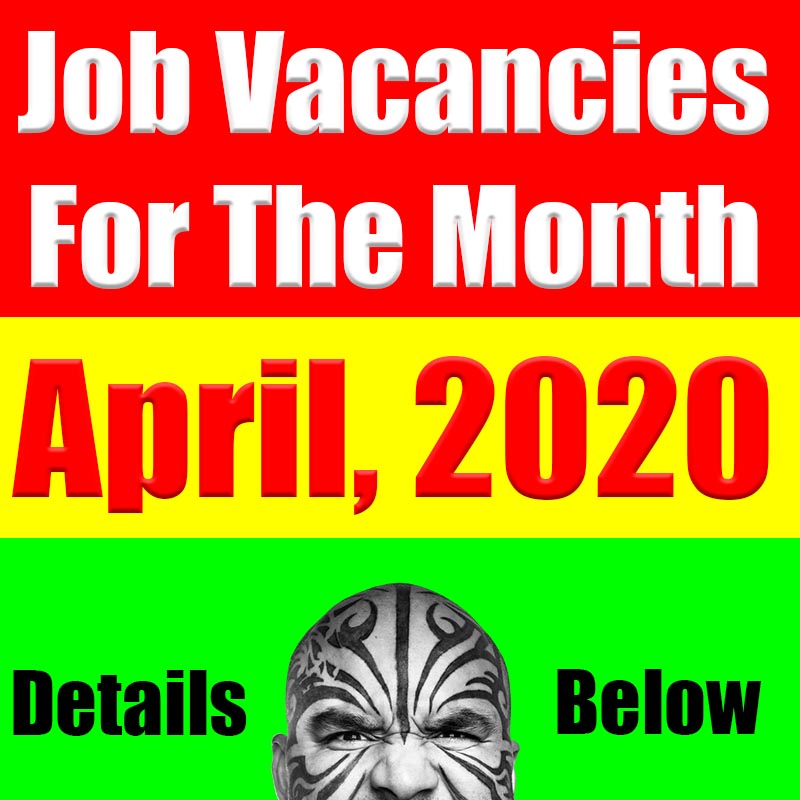 UAE Job Vacancies for April 2020 – IMPORTANT NOTICE &​​ DISCLAIMER
This is a FREE service from my side. Payments have been already made by the clients. You do not (and must not) pay anyone anything for this.
Due to the current COVID-19 crisis – only those present in UAE will be considered.
You will undergo mandatory tests to ensure compliance with the UAE Laws related to Health
You MUST have a clean Bill of Health (Certificate)
You shouldn't have any legal issues with the previous company or visa
You must have at least one reference related in the current company who can verify information stated is true or false
Loy Machedo doesn't take any responsibility for your relationship, experience & the outcome of the offers mentioned below.
Any doubts/clarifications – send me an email to loy@loymachedo.com or Whatsapp +66-92-541-4784
***********************
UAE JOB VACANCY # 1
BUSINESS CONSULTANT, FREEZONE COMPANY
PART-TIME – 3 times a week
USD $250 per day 

– Must have experience with regards to business operations in the UAE sector & Middle East, 
– Be able to generate leads through various media & social media platforms
– Offer out-of-the-box advice on business growth
– Have knowledge of the UAE laws and regulations, business markets
– Must be able to articulate revenue-generating ideas logically through research, be able to point out system flaws & optimize processes
– Knowledge of the UAE & Middle East market
– Must have an MBA or 10 years market experience
– Must have references to prove credentials & track record of performance

*************

UAE JOB VACANCY # 2
SALES MANAGER, ABU DHABI, UAE
AED 12, 000 to AED 18,000 + Commission + 
Accommodation + Company maintained vehicle

Seeking high-performance, highly driven, aggressive, revenue-generating, competitive customer-centric individual whose primary objective would be:
– Create a new sales team from scratch
– Responsible for training, grooming, motivating & driving sales number through them
– Expand market share through revenue generation & sales
– Ensure brand value enhancement through strong customer relationship management
– Create, Implement & Execute strategic business plans quarterly, half yearly and annually
– Research new products and services that can be brought into the corporate portfolio

MANDATORY
– Driving license + Degree holder + 10 years plus in the UAE market
– Must have favorable references from previous employers and clients. 

*************

UAE JOB VACANCY # 3
BUSINESS DEVELOPMENT EXECUTIVE, FREEZONE
(Wholesale/Retail consumer products)
Salary – AED 8,500 onwards + Commission.

– Candidates who apply for this position but be driven by sales numbers & month end-results. 3 months probationary period
– Only serious candidate need apply
– Degree or equivalent
– 5 years UAE Experience 
– Drivers License is must
– Fluency in English. Knowledge in spoken Malayalam, Arabic Urdu, Hindi is an added advantage. 
*************

UAE JOB VACANCY # 4
MARKETING & MEDIA MANAGER (FREEZONE)
AED 25,000 onwards

– Must have experience in SEO, SMM, Digital/Mobile/Email Marketing, Mobile Marketing
– Have insight into guiding content creators, video creators, online partners are concerned.
– Identify new trends in the ever changing landscape
– Have knowledge of the do's & don'ts of digital marketing
– Hands on experience where Brand building activities are concerned, ensuring KPI are met. 
– Enhancing relationship through channel partners
– Promoting business through B2B & B2C channels
– Ensure accountability where revenue & expenditure is concerned and sales numbers are brought in
– Must be able to work well with others, function strongly through cross functional teams,
– Should be able to present reports (daily, weekly, monthly & quarterly) to the top management.
– Will create independent systems to ensure smooth functioning of online presence
– 10 years experience in marketing or e-commerce or similar environments
– Must have knowledge of the MENA region

MANDATORY
– Professional presenter with ability in translating numbers into understandable insights
– Very good communication skills 
– Strong personality with excellent written/verbal communication skills 
– Knowledge of the MENA region
– MBA & additional qualifications related to online media marketing
– Proficiency in analytical tools, web traffic, influence marketing, online selling, management of social media tools. 
– References in previous company + Evidence of previous work is required. 

*************
UAE JOB VACANCY # 5
NARRATORS / VOICE-OVERS
AED 150 per day

– Do you have a pleasing voice? Good articulation? Pronunciation? 
– Is spoken English your strong point? 
– We have an online company that offers plenty of courses 
– We're looking for the best voice talent to help us record professional voice overs for clients 
– This is a work from home job 
REQUIREMENTS
– You must be able to record from your own home studio (equipment provided)
– Deliver whatever projects are assigned to you with zero error

QUALIFICATIONS
– Strong communication skills
– Must have access to a quiet place
– Able to perform under tight deadlines
– Experience is preferred but not mandatory
***********************
UAE Job Vacancies For The Month Of April 2020
ANY FURTHER QUESTIONS?
Email loy@loymachedo.com
***********************
RECOMMENDED YOUTUBE LINKS
***********************
UAE Job Vacancies For The Month Of March 2020
About Me: http://whoisloymachedo.com/
Other Services: http://thinkpersonalbranding.com/