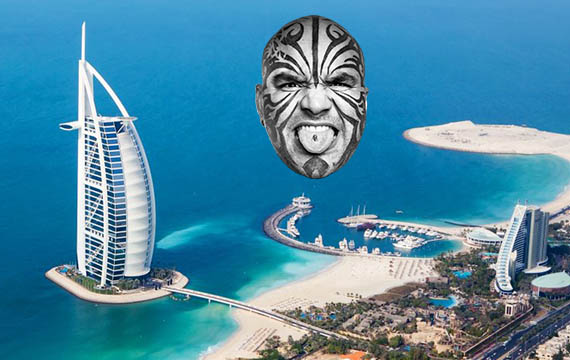 System Engineer (Asian Timezone) – Immediate & Urgent Vacancy
This is what the client sent me in an email:
Hi Loy,
We would have an opening for a System Engineer (Asian Timezone). We have the European / UK timezone covered and need assistance for the other timezones. For India time this would mean working between 05:30 up to 13:30.
Please forward the Resumes to me.
The job is immediate & urgent.
Here are the requirements:
System Engineer (Asian Timezone)
A London based Start-Up is currently looking for a dynamic System Engineer to join their growing IT Support Team.
In this position you will monitor, maintain and execute frequent deployments on our Cloud Environments.
You will be part of a small dynamic Team located in different time zones and working according to 'Follow the Sun' principle.
You will be interacting with our internal Business Clients, Developers and external Service Providers on a daily basis.
We are looking for people with the right attitude, who are highly motivated and can think outside of the box to resolve complex problems and incidents.
Duties and Responsibilities System Engineer (Asian Timezone)
Maintain and support all Cloud Environments (from Production to Stage and Test)
Keep Systems up-to-date with Operating Systems Upgrades & Patches
Perform daily Software Deployments, Upgrades & Patches
Perform daily data backups and other maintenance to ensure optimal performance
Monitor performance, network availability and security status
Install, test, and monitor servers, firewalls, and new software as needed
Troubleshoot various potential system errors, connectivity and server related issues
Support other Team members with resolving issues where needed
Provide basic support to the Developers for the Technology Stack
Create and maintain Documentation, Work-Instructions and Guidelines
Remotely Onboard/Offboard new Employees (Microsoft Intune)
Technical Requirements for System Engineer (Asian Timezone)
Cloud: AWS, GCP, IONOS or any other cloud provider
Linux: Ubuntu, Debian, Alpine
Containers: Docker, Kubernetes
Service Mesh: Istio, Consul, Linkerd or other
Secret Management: Vault
CI/CD: Gitlab, ArgoCD
Monitoring: Prometheus, Grafana, Alertmanager
Logging: Loki, Fluentd, Fluentbit
Web server: Nginx
Frontend: Angular
Application server: Jboss, Wildfly, Nodejs
Programming languages: Java, javascript
Scripting languages: Javascript, Python, Bash
Infrastructure as code: Terraform, Ansible, Yaml
Networking: OSI model, basic routing, DNS, HTTP, Websockets
Basic Skill – Microsoft Intune / Powershell Scripting
Qualifications for System Engineer (Asian Timezone)
Preferred bachelor's degree in Computer Technology or equivalent in related work experience.
Basic experience in debugging/mediation/escalation of technical issues.
Basic knowledge of automation is required
Excellent verbal and written communication skills
Able to work and think independently, multitask, prioritize and manage time efficiently
Due to the nature of an IT Support Function, be prepared for occasional Overtime and/or On-Call
Work from Home / Remote.
To apply for this position, please follow instructions:
Write a brief covering letter stating:
Your experience in a few lines
What is your 3 key specialization
3 reasons why do you feel you are the right candidate
3 References to validate your claims/work experience on your Resume
Your take-it-or-leave-it salary expectation (what that means is if you were offered even one penny less than this salary, you are not interested in this job)
Email it to loy@loymachedo.com with the subject line "Application for System Engineer (Asian Timezone)"
You should be ready & available for a video interview if selected.
Any questions, kindly email to loy@loymachedo.com or whatsapp +66-92-541-4784.
Loy Machedo
***********************
Jobs in UAE – Job Vacancy in UAE For October 2020, November 2020 & December 2020
About Me: http://whoisloymachedo.com/
Other Services: http://thinkpersonalbranding.com/
******************
ENTIRE JOB LISTINGS
Is Divided into 4 articles.

Here is the total list
Job Vacancy List # 1
Job Vacancy List # 2
Job Vacancy List # 3
Job Vacancy List # 4