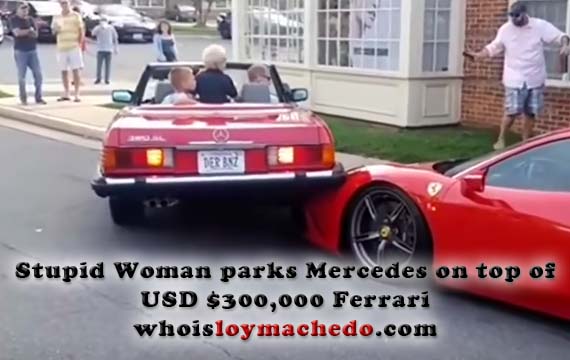 Stupid Woman parks Mercedes on top of USD $300,000 Ferrari (VIDEO)
Imagine This.
A Ferrari 458 Speciale, which boasts 597 hp, retails for a little less than $300,000.
The driver of a nice classic Mercedes 380SL with a DER BNZ vanity license plate reversed right over the hood of a shiny red Ferrari in Great Falls, Va., near Katie's Classic Cars and Coffee on Saturday.
Try not to cringe while watching this absolutely horrible video.
https://www.youtube.com/watch?v=xykZYaMhctQ