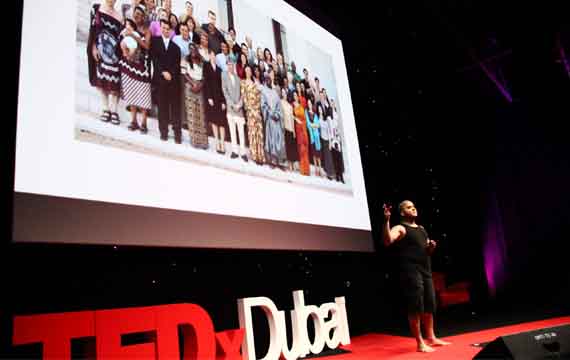 Loy Machedo's 83 Secret Strategies That Will Guarantee YOU A Promotion In Any Organization
From the Desk of Loy Machedo presents Loy Machedo's 83 Secret Strategies That Will Guarantee YOU A Promotion In Any Organization
Everyone has more or less the same number of hours to work.
However, not everyone gets the same dollar per hour.
Some get $1 per hour, some get $10 per hour while some others get $100 per hour
Your ability to command the top dollar is all dependant upon the following:
How much money you generate for the organization
How much value they perceive you bring to the organization
How you play the game with its unspoken rules
Given that many clients come to me for Personal & Professional Growth
I have compiled a list of 83 tips, tricks, and strategies I have used and educated others to use while on their quest to the top.
See which ones suit you, which one appeal to you and which ones you may want to use immediately.
However, like everything else remember one thing
If the organization has questionable values  (there are many on our planet)
Or the culture or its values do not match yours or your personality
Then it's high time you just resign from that company and go to another one
Where you are more or less a perfect fit.
So do read this article and if you feel this article has added value to you,
Do Like, Share and Recommend this article to others.
Loy Machedo
The World's #1 Personal Branding Coach
www.LoyMachedo.com
www.whoisLoyMachedo.com
www.ThinkPersonalBranding.Com
———————————-
Make Sure Your Boss Likes You
Be Sure The Management Always Notices You
Ensure you keep emotions out of the equation
Ensure that you focus on making money for the company always
Take a lot of interest and passion in learning more about the company, its products, and services
Ensure you know more about the company than anyone else
Always offer solutions
Let your boss explicitly know that you are driven by money, more responsibility, and more power
Show that you can lead people
Show that your boss can trust you
Out of 100% time spent at work – Devote 80% at work & 20% time to sharpen your skills & develop new skills
Get a Mentor from the Industry and make friends with him
Spend your off time & off days connecting & Networking with Industry Professionals at relaxed environments
Study from competition
Don't reveal everything about yourself to the company
Actively search for jobs elsewhere
Leave your signature on everything you do
Develop a stronger sense for new Technologies & Methods of working
Work harder on yourself than on your job
Wake up earlier than your competition
Remember your best friend at work – is your worst enemy
Dress smarter, sharper and better than everyone else –as if you were the owner of the company
Have toys and accessories that match your personality but make you larger than life at workplace
Always keep the owner of the company in the loop
Always make sure the key customers remember your name, love doing business with you and speak highly about you to your boss
Remember to promote yourself & advertise yourself not just to your company but to the industry
Keep building your network
Act Professional always
Have a heightened sense of awareness
Read & Research Aggressively
Practice the art of reciprocity
Remember – everyone wants to keep in touch with ONLY for some benefit
Do not get caught up in political problems
Avoid gossip
Remember – anything you can say can and will be used against you
Learn to be yourself and be the best at it
Learn to speak up and get noticed at every meeting
Offer new ideas, suggestions, and money making strategies
Always surprise your boss and company with new results & performance
Let your work do the talking for you
Always document your success so that you can use it later on when you are asked the important question "What did you contribute?"
Remember – whatever right you do – is forgotten but whatever you do wrong – is remembered forever
Be clear about what is your goal with the company
Always have a yearly goal of the company and make sure you achieve it
If you do not achieve your yearly goal (of growth) it is time to either leave the company or speak to your boss about it. Either way – ensure you do whatever it takes to grow
Identify trends that take place in the market
Look, Behave, Sound, Act, Dress the part of your Boss's Boss.
Think out of the box
Keep offering the company and its employees more value – and make sure it is known to the key decision maker about the work done.
You should be very clear where you are and where you want to be – along with your timeline
Evaluate your environment – is it the right place or not? If not – leave.
Star Earlier, Work Harder, Stay Longer – There is no such thing as a balanced life.
Remember – everyone is fighting for the same piece of the pie.
Be ultra smart while listening, analyzing & believing people
Make sure you are noticed on Social Media & the Blogosphere
You need to be cold-blooded – there are no friends in the business world – just people who benefit you and who benefit from you
Ensure the corporate & company values match yours at all times
Be absolutely amazing in giving presentations
Learn to adopt and adapt to changes
Learn to predict changes & happenings in advance
Offer to conduct workshops for the growth of the company
If you know your boss is not as smart and intelligent as you are – make sure you correct him or guide him when you both are alone. Let him have your ideas and make him addicted to you. However, do not stick with this person too long – unless of course – he is the owner.
Do not be afraid to voice out your opinion if you feel something is wrong. And when you are proved right – you will be the 1st one they will come to.
Point out problems and be the 1st one to give a foolproof suggestion to it.
People who are drama-characters NEVER get promoted
Being intelligently assertive is a hallmark of a great leader and yes one that gets promoted
If I have asked you twice and you don't pay any attention to what you need to do as a part of your job, I will not see you as valuable or smart
Have a personality that is not only likable but one that makes people look up to you.
In order to get a promotion, you need to actually be worth it
Confidence is one thing; arrogance is another. Know the difference.
Remember – every day is a new day. So what you did yesterday, may not matter today.
Never miss a single opportunity to network or celebrate or be noticed by the management.
Show that you are dynamic, alert, active, strong, sharp, intelligent, powerful, charismatic, a smart conversationalist and amazing in everything you do.
Ensure your workstation speaks volumes about you – especially when you are not around.
Always take notes and have a folder / the technology to keep records of whatever you boss or subordinate speaks to you
Have a unique signature style that makes you stand out always
Have a look of freshness no matter what time of the day. If you have to go and get a shower, brush your teeth, comb your hair or change your clothes to something new twice a day – do it! Appearances matters!
Consistency, Authenticity, Predictability & an Impressive Track Record is very important when the management decides to promote someone.
Make sure your Social Media Platform is an extension of your brand personality
Be very clear about what your Personal & Professional brand communicates and make sure everyone is clear about it
Discuss intelligent topics with the ones who will determine your future
Be someone whom your owner would call on to first when there is anything important
Make sure there are multiple skills you have developed over the years that will make you indispensable to the organization
———————————————————————-
Interesting Statistics & Survey Taken From
Business Insider's Study of
2000 Working Class Professionals
The following behavioral factors dissuaded human resource managers from promoting an employee, according to the survey:
62% were less likely to promote an employee with a negative or pessimistic attitude.
62% were less likely to promote an employee who regularly showed up to work late.
51% were less likely to promote an employee who frequently used vulgar language.
49% were less likely to promote an employee who regularly left work early.
49% were less likely to promote an employee who took too many sick days.
44% were less likely to promote an employee who gossiped.
39% were less likely to promote an employee who spent office time on personal social media accounts.
36% were less likely to promote an employee who didn't clean up after himself/herself.
27% were less likely to promote an employee who always initiated non-work-related conversations with coworkers.
24% were less likely to promote an employee who took personal phone calls at work.
19% were less likely to promote an employee who took frequent smoke breaks.
The following superficial factors dissuaded human resource managers from promoting an employee:
44% were less likely to promote an employee who wore provocative clothing to work.
43% were less likely to promote an employee who wore wrinkled clothes.
32% were less likely to promote an employee with piercings other than traditional ear piercings.
27% were less likely to promote an employee who frequently wore clothing that was too casual for the workplace.
27% were less likely to promote an employee with visible tattoos.
25% were less likely to promote an employee with an unprofessional hairstyle.
24% were less likely to promote an employee with constant bad breath.
21% were less likely to promote an employee who wore too much perfume or cologne.
15% were less likely to promote an employee who wore too much makeup.
———————————————————————-
Thought Provoking Quotes & Videos
You Must Read & Watch To Make You Think
Recommended by Loy Machedo
It's ironic, but the best way to get promoted is to make your boss' job easier. And the best way to do that is to make his or her job obsolete. You're not really putting your manager out of a job—you're allowing him or her to trust your work. In turn, he or she can focus on new areas that the higher-ups have needed to address for some time. Strong work goes up the chain, improves the company, and gets you noticed.
Ankur Gopal , Interapt
———————-
Start with why — how great leaders inspire action
| Simon Sinek | TEDxPugetSound
Organizations place a premium on individuals who follow through on tasks. If you can prove that you can consistently own projects from start to finish, you will not only get promoted, but you'll also make yourself indispensable.
— Kyle Wong , Pixlee
———————-
Tim Harford: Trial, error and the God complex
———————-
The people who typically get promoted keep their cool under stress. They also act as a role model to everyone around them. They meet deadlines and ask relevant, intelligent questions that help clients be happier with our services. When an issue arises, they want to solve it and work to avoid future problems by learning from their mistakes.
— Nicole Munoz, Start Ranking Now
———————-
I look for people who are completing their assignments and asking what that next task is going to be. They help their colleagues instead of stepping on them in their climb up the ladder. I love to promote people on my team who raise the performance of everybody around them.
— Joshua Lee, StandOut Authority
———————-
Jacqueline Novogratz on an escape from poverty
Make Your Boss Aware You Want the Promotion
It seems quite simple, but expressing your desire for a particular promotion is very helpful. Sometimes management may not know you want it, or has not thought of you as a candidate, especially if it's outside of your current department. Often management will tell you what you need to do to get the position if they know you want it. Be humble, inquisitive, passionate, and hungry.
— Joshua Waldron, Silencerco, LLC
———————-
Competence, diligence, intelligence, loyalty—these all matter, but what matters most is the inherent will to do the best work possible. The work is what matters, and employees who take it personally, who own their work as a reflection of their values and take pride in doing good work, are the employees I trust with positions of responsibility.
— Vik Patel, Future Hosting
———————-
What it takes to be a great leader | Roselinde Torres
The qualities we considered most were those that demonstrate integrity and trustworthiness—which we measured by looking at who chose not to participate in office politics and gossip. While it's important to understand the balance of office politics, individuals who are able to rise above the temptations stand out most as those I think would be the fairest to others in management roles.
— Souny West , CHiC Capital
———————-
When people are really committed, you can tell by the quality of their work, the effort they put in, and the relationships they develop. When employees show commitment, we notice and try to reward them with deserved promotions.
— Alfredo Atanacio, Uassist.ME
———————-
David Logan: Tribal leadership
To get promoted, you have to show that you can take the initiative and help our clients solve their problems. Since I run a marketing company, I am looking for people who can implement creative and effective campaigns that make both us and our clients shine. This also means being able to work independently, without having to be told what to do every step of the way.
—Shawn Porat, Fortune Cookie Advertising
———————-
I want to promote from within, but it's important that clients and co-workers see the justification. I need team members to make a significant impact on their clients—who really wow them. If they don't have a client-facing position, they should be the go-to person for their colleagues.
—Eddie Lou, Shiftgig
———————-
Steve Jobs' 2005 Stanford Commencement Address
(with intro by President John Hennessy)
———————-
If someone is making money, they'll be promoted. Making money is the ultimate internal currency. All other internal performance metrics can be translated into the money-making metric. And yes, saving money is making money, too. Anyone who understands enough of the business ROI levers to structure and ask for more resources or a different title will probably get it and keep moving up each time the argument is made.
—Ross Resnick, Roaming Hunger
—————————
Loy Machedo's Short Movie With RSN8 Productions
—————————
Coca Cola Features Loy Machedo in its Viral Advertisement
—————————
Loy Machedo Speaks at TEDx Dubai 2011 On Prejudice
—————————
Loy Machedo featured on National Television
—————————