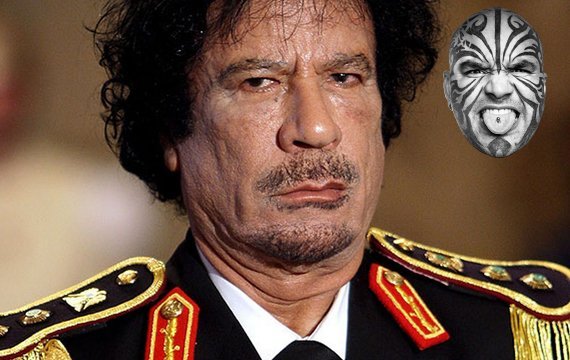 43 Absolutely Ridiculous Covering Letters Sent By Candidates Compiled by Loy Machedo
From the Desk of Loy Machedo: 43 Absolutely Ridiculous Covering Letters Sent By Candidates Compiled by Loy Machedo
Millions of Expatriates come to the Middle East in the Search for a Good Job and better living conditions. However, among them, there are thousands who do not get a job even after hunting for months together. 43 Absolutely Ridiculous Covering Letters Sent By Candidates is a collection of such letters that I believe you must not send!
I had placed an advertisement for around 28 Job Positions in the Middle East inviting people to send me their Resumes along with a "Decent" covering letter. I received over 7,000 emails. Out of the many, some were not just inappropriate – they were outright shocking.
Here is an insight into why many of these people do not get jobs.
On our planet, there are stupid people.
But these are the Stupid of the Stupid Ones.
Read. Learn. Evolve.
Loy Machedo.
The World's #1 Personal Branding Coach
LoyMachedo.Com
WhoIsLoyMachedo.Com
ThinkPersonalBranding.Com
***********************
43 Absolutely Ridiculous Cover Letters Sent To Loy Machedo From The Expats Living In The Middle East While On The Look Out For A Job
(Let me know which one is your favorite)
In no particular order…..
1. Dear Ms. Loy Machedo
2. I would be HONORED to join your ESTEEMED organization.
3. I have an MBA in HR from India – and I am looking for joining as HR Clerk / HR Assistant / HR Manager.
4. I have worked HORIZONTALLY & VERTICALLY……
5. While working closely with the CEO of the company and having Engineered Extensive Strategic Operational Initiatives that lead to Revolutionary Excellence that has helped Garner The Organizational Matrix To Visionary Engagement & Overall Improvements that has resulted in Quantum Growth For The Stakeholders (Person apply for a administrative position – salary expectations AED 3,500)
6. I am also highly planning my career……
7. My greatest strength is Professionally Strategic Excellence in all activities
8. When you are free, let me know. We can meet for Coffee and discuss.
9. I have spearheaded my organization and contributed to its $100 Million revenue growth (person apply for a Sales Executive Job)
10. Excellent at telephonic conversations, computers & internet.
*******************************************************
Loy Machedo Speaks at TEDx Dubai 2011 On Prejudice
*******************************************************
43 Absolutely Ridiculous Covering Letters Sent By Candidates Compiled by Loy Machedo Continued….
11. I understand HEAD TO TAIL of systems
12. Comprehensive knowledge from one end to another end in quality process.
13. I helped build the company from scratch.
14. I am an expert in UAE Labour Laws (This woman got a 6 month ban and is currently in India)
15. I was also Fully settling salaries
16. I ensure customer satisfaction 100%
17. I believe in keeping good relations. That is why even today I am very close to my ex-boss…..
18. Hobbies: Internet, Watching Picture & going out with friend.
19. I also displayed leadership as I was team captain of our company cricket team.
20. In college, I am also member of youth parliament in India (47 year old man applying for the position of Manager)
21. Won 17 1st place in School & College dance competition (36 year old woman applying for Admin Manager)
*******************************************************
Loy Machedo featured on National Television
*******************************************************
43 Absolutely Ridiculous Covering Letters Sent By Candidates Compiled by Loy Machedo Continued….
22. My postal address is XYZ Nagar, Mangalore, India.
23. Gender – Female (In the covering letter)
24. I am introduced myself to you. I am a Vegetarian hindu lady, height 5 feet 7 inches, weight 62.4 kgs, medium build, wheatish complexion
25. Hi, Good day on you….I am Hirekar from India
26. I am really thrilled when I read your vacancy…..
27. You may feel free to revert to me
28. If you want from my end, let me know. I will respond from my end accordingly.
29. I am pleased to know you have a job vacancy in your good office.
30. I am posting my resume here on your email….
31. I am very hard work on experience….
32. I feel I fit into your domain….
33. …..having Oman, UAE, Qatar & India driving license, I can drive everywhere…..
34. I have all previous company & customer data with me for sales.
35. I conduct smooth flow of work everyday to my company
36. I constantly exhibit myself to my company
37. (He starts the letter with….)Assalamualaikum – Peace Be Upon Him
38. I am a impeccable professional with highly standards of working both personal and professional. Both the double standards I have kept……
39. My key strength is that I am very patient……
40. My weakness – I don't take nonsense…..
41. I left my wife and daughter in India to pursue a job…….
42. Attached is a Resume of me and my father as we both are looking out for……
43. Excellent communication skill in speaking English & writing English – both verbally and written.
***********************