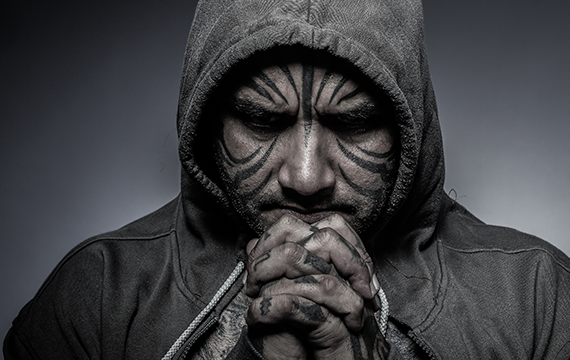 Why Did I Create Sexist, Racist, Controversial, Misogynistic Youtube Videos?
From the desk of Loy Machedo: Why Did I Create Sexist, Racist, Controversial, Misogynistic Youtube Videos?
I am a TED Talk Speaker
A Guy who was featured on Coca-Cola with 21 Million views
A Person who was featured on National Television in a Documentary
Someone who Teaches, Trains & Tutors
CEO's, Directors and even Youngsters on Personal Branding
So why is it someone like me
Who is a Public Figure – has posted something
Sexist, Racist, Controversial, Misogynistic on youtube?
Could there be a justifiable reason for this?
Is this who I truly am?
Or am I trying to portray myself as a good guy
But I am really a bad guy?
Isn't it my moral responsibility to be held accountable for what I say publicly?
Well – for the past many years I didn't want to explain this.
And even if I tried to – no one wanted to listen.
So then I decided not to bother.
However, lately since there has been a rush of new friends, fans and followers
Being bombarded with the same question again and again and again
I decided I had to answer this question once and for all
And bring a close to the doubts, speculations and conspiracy theories
People have had about me.
So here is me inviting you into the Truth
And once you read it – you decide if I am indeed
Sexist, Racist, Controversial, Misogynistic
or is there something more to it?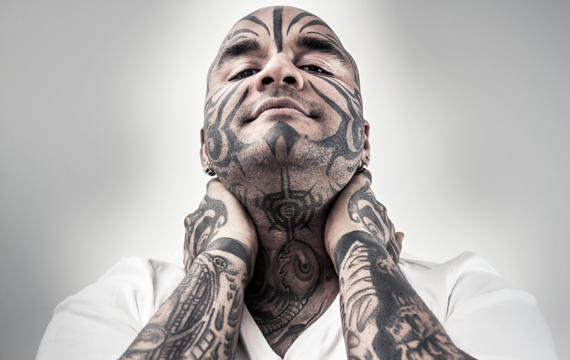 Why Did I Create Sexist, Racist, Controversial, Misogynistic Youtube Videos?
THE BEGINNING.
I have been on youtube for 11 years now.
My old channel got deleted due to copyright issues
(I was new at that time and didn't what in the world meant 'copyright')
and with that I lost over 1,000 of my vintage collection.
Once I lost old channel –
well I started off again on Oct 25, 2012
with zero views and zero videos.
In those 7 years, I have earned the following statistics
2,419 subscribers
807,850 views
Hardly impressive if you compare today's internet sensations
who have over a Billion Views to boast about with
Here are some interesting stats
Most Viewed Youtube Videos
Whiz Khalifa's video 'See you again' at 2,908,859,577 views
PSY Gangnam Style at 2,897,639,529 views and
Justin Bieber – Sorry at 2,640,560,467 views
Most Youtube Subscribers
Felix Arvid Ulf Kjellberg or PewDiePie – 54,961,301 million
(Swedish-based video game review and vlogger)
HolaSoyGerman – 31,671,524 million
(musician, singer, writer, and comedian based in Chile)
JustinBieberVEVO – 28,930,862 million
(Oh don't tell me you do not know who he is…..)
Most Views on Youtube Channel
T-Series – 19,189,581,693
Ryan ToysReview – 13,294,146,435
SET India – 8,506,377,742
So given that numbers did the talking (which they do even today)
Being new to Social Media I too wanted to impress people with numbers
I mean, imagine this – you are going to a potential client or customer
Trying to impress them with your profile
And then after you tell them – Hey, BTW I have a youtube channel
The immediate question they normally ask is….
So how many subscribers or followers do you have?
Or what is your most viewed or popular video?
Imagine how it feels when the client with complete curiosity and eagerness
Open up your youtube channel to find 7 views or 11 views with 1 like
Makes you look like a cheapstake
In fact, this is the one reason why so many people
On Instagram, Facebook, Twitter, Youtube and even on their own Website
Buy fake views, fake fans and fake comments.
I am myself guilty of this.
When I initially started my facebook account,
I wanted to impress the world with 'numbers'
Because big numbers meant – I was a big guy
(The phenomenon still exists in our world today
Which is why news & media channels only pick up
those people or personalities that clock in
Impressive numbers – which is where the terms
"Viral" comes into play.
And trust me when I say this almost everyone wants to go or be Viral.
It is the buzz word of our generation.
So when I just came and set up my profile online
I searched for ways and means to jackup the numbers
I would literally send 100 Facebook friend invites per day
(and get blocked for 2 days from sending any more invites)
I would beg (literally) people to 'like' and 'share' my videos
I would even pay people to ask their friends to do so.
In my quest and my search, I also purchased 'secret' softwares
Paid so called SEO experts
And also paid people who knew how to 'beat' the system
(Imagine – a guy in Pakistan sitting in a small room
Know how to outsmart Google.com – Impressive right?)
Happens when we are young and stupid.
(Now I am old and stupid)
So what finally happened?
Through these 'illegal channels',
these were the impressive numbers I managed to stack up
Facebook Fan Page: from 18 fans – 300,000 fans
Instagram: 12 followers – 50,000 followers
Twitter: 9 followers – 100,000 followers
Facebook: 5 Accounts with 4,000 friends in each
LoyMachedo.Com: 20 visitors to 1,000 visitors per day
And I was super happy.
Yes….I am now 'virtually' famous
And my low self-esteem felt good.
Everyday, I would log into my windows based computer
And feel good…yes….I was having such impressive numbers…
One fine day as I woke up,
Sat on my chair, switched on my computer….
And there I saw….
My views & subscribers had gone back to zero
I couldn't believe my eyes…
After spending nearly USD $3,000 to impress the world
And take care of my self esteem…
I was back to square one…
Once again…. I was not just upset
I wanted to figure out – How to beat the system.
And there is where it dawned on me…
I couldn't beat the system.
So after contemplating and reflecting deeply…
I decided – I wouldn't going to try to beat the system
Instead – I would try to play the game the way it was played.
And that is where I started to study youtube videos which really got views.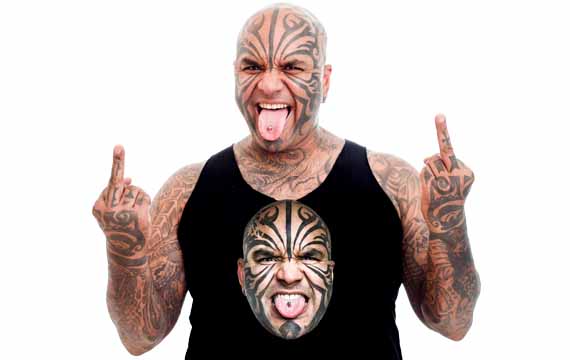 Why Did I Create Sexist, Racist, Controversial, Misogynistic Youtube Videos?
THE CONFUSION.
However, it left me really confused…..
A Powerful and Educational Video like
A cute kitten and puppy dog was at 100,000 views
Girl Waxing her arm pits and screaming was 500,000 views
While Kim Kardashian's Boob Slip had 1,000,000 Views
WWE Royal Rumble had 5,000,0000 Views
Hyraulic Industrial Press of a Bearing Ball was 10,000,000 views
Sunny Leone's Secret Sex Video was 100,000,000 Views
And Justin Biebier's Song was at 1,000,000,000
While the best channels that could change your life….
Harvard Business Tips had only 10,000+ views
And my Book Review video on a Best Selling Book – 1 view
And that 1 view – was my own.
So I asked myself…What could I do?
I couldn't dress up sexy nor did I have access to any half naked woman
I didn't have a dog or cat that could do cute thing
I wasn't good at singing…
So what could I do…
I thought and thought and thought…
Until one day by sheer accident….
I was on one of the facebook groups
And I noticed a spectacle….
I had just completed reading 'The God Delusion' by Richard Dawkins
And in line with that book….
I harmlessly posted on one of my groups a question
What is the evidence for God?
I didn't bother much as I didn't think anything would happen
And I went off to sleep….
The next day as I woke up and looked at my iphone
Hoping to have my usual 23 notifications
Which I would look forward to…
I saw 1,000+ notifications
I was like WTF???
I suspected spam mail or maybe some mistake
And then I was like WTF!!!
The one comment which I posted at night
What is the evidence for god
Had spiraled from a causual comment
Of sharing evidence of god
To an argument
And had blown to a full fledged
Ego Driven, Testosterone Fueled, Rage Propelled Debate
People were at each others throats so violently and in so many numbers
Almost ever minute there was like 3 comments popping up.
In fact that one question had popped up 4,000 comments in total!!!
For me – this was like discovering the secret to life…
I couldn't believe this.
And I couldn't understand what was happening here
And the biggest question being
Why was this happening…
After sitting and watching this unfold for hours and hours
I finally had to delete this thread as insults about Islam started to fly around
And given the fact that I was staying in a Muslim country
I didn't want to be associated with 'hate towards Islam'
So with a click of a button – I deleted that topic…
And then….there was silence….
I sat there watching…..
Nothing.
No one commented after that…
There wasn't any reaction…
There wasn't anything at all….
So I kept quiet and let it be….
After a few days, I thought it would be fun to have that experience again
So once again, I posted the comment.
However, this time – No one responded.
No one.
I couldn't understand…
Why was it – the last time people were so crazy about commenting…
But this time around NO ONE bothered….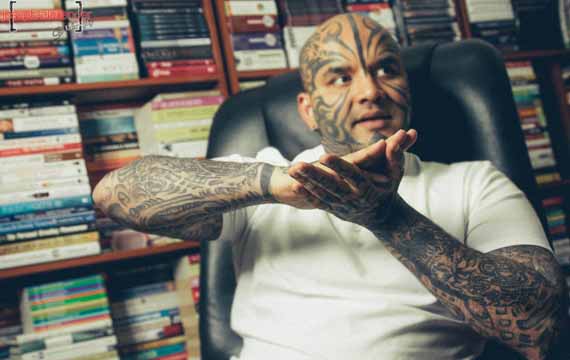 Why Did I Create Sexist, Racist, Controversial, Misogynistic Youtube Videos?
THE REALIZATION
I sat a few days to reflect on this….
Thinking…..Thinking…..Thinking…..
And then one fine day it just hit me….
Hate as an emotion is more powerful than Love. Which is why when there is a video that insults or puts people down – there are lot more views, actions and results other than a beautiful emotion like Love
Anger & Rage is a greater driving force for action than Peace and Calm – that is why when people are angry – they go out of the way to do something. However, when people are cool, calm and composed – they are in their comfort zone – hence no action
And the most poweful realization among them all……CONTROVERSY & SHOCK SELLS….
I looked back on the videos…..and saw the pattern….
If Kim Kardashian tore her dress or
Justin Bieber said something rude accidentally or
Madonna smooched someone in the wrong way or
A Sex tape got released 'accidentally'
This would go more 'viral' than if
Kim Kardashian spoke about being nice
Justin Bieber went shopping
Madonna went to the Church to pray
And an educational tape was accidentally released….
What I also realised was – people logged on to youtube for 2 reasons.
To forget their current situation
To get entertained
And that was 2 of the biggest reasons.
Why Did I Create Sexist, Racist, Controversial, Misogynistic Youtube Videos?
THE NEW STRATEGY.
So that was where I not only decided to hone in the 'Controversial' cape
I started using my mind and research to find out
How can I be 'controversial' while being myself
But not crossing the line or being who I wasn't….
And that is where I decided to research on topics which
You couldn't be either wrong or right
But it would ensure engagement….
And topics that were close to peoples hearts
Over there, the HOT topics were….
Women's Rights
Sex
Men & Marriage
A Person's Patriotism to their country
So once this was in place – I asked myself what could I say
That would stimulate a response
Because in the end – what is the point if you put up a topic
But get only down votes but no responses?
So it finally dawned on me – Hit them so hard on something so sensitive
That even the most logical or smart person would not only fall for the act
They would make sure they would also advertise it, share it and talk about it
to the friends, and their friends to 'attack' me
What this would in turn do is bring up my google rankings.
And this is where I posted the videos people STILL talk about…..
Why Did I Create Sexist, Racist, Controversial, Misogynistic Youtube Videos?
THE VIDEOS….
IMPORTANT – I want you to check the DATES of the video.
May 8, 2013
My Opinion About a Few Arrogant Know-It-All Goans (9,029 Views)
May 8, 2013
Incredible India or Insulting India? Loy Machedo Speaks Out (2,355)
May 16, 2013
Loy Machedo's Advice to Women Night Clubbers in Dubai (1,404 Views)
May 16, 2013
Loy Machedo's Advice to Men Night Clubbers in Dubai (1,979 views)
Jun 4, 2013
Jia Khan found Dead – Big Deal! So What? Loy Machedo 
Jun 4, 2013
Loy Machedo's Advice to Indian Women (6,379 views)
May 12, 2013
Criticisms against Filipinos – 31,113 views
So…after that 7 Videos…..well…that was the end of the experiment…
And that was it…..After that there were no more videos of such kinds as the excitement died down and everyone got bored.
Why Did I Create Sexist, Racist, Controversial, Misogynistic Youtube Videos?
THE PARADIGM SHIFT….
However…. at one point a life-changing incident took place…
A Indian named Abhimanyu Ssadasivan was found dead hanging because of the pressure from his teachers, relatives, friends, family…. and because of which… he killed himself.
This video enraged me so much… I just posted it not caring about editing, the views, the numbers, the likes – nothing. I straight away posted it…
Seriously…. I never even bothered to check the views… I didn't bother to see what would happen…. I did it because I believed in what I was doing…. And my shock and surprise… that video not only went viral in all the schools, I received over 13,000 emails, I got tons of people calling me up and the biggest surprise… I was featured in Gulf News – The Biggest Newspaper in the UAE.
Here it the video…..
On Mar 3, 2014
Indian student found dead on CBSE exam day – Loy Machedo Speaks Out (17,015 views)

And it was at that point I learnt the most powerful lesson among them all…..
If I stayed true to my brand, if I was honest with myself, kept my integrity and avoided all this 'wanting to get a reaction' or 'focusing on the numbers' – I would genuinely grow…..
Why Did I Create Sexist, Racist, Controversial, Misogynistic Youtube Videos?
THE NEW CONTROVERSIES.. 
And from that onwards, I started posting content that I truly believed in.
Videos like…
Oct 28, 2014
SRK, John Abraham, Hrithik Roshan & Salman Khan taking drugs  – 30,533 views
Dec 17, 2015
Why Star Wars is a Flop – 37,465
Jul 22, 2016
Rajnikanth's Movie being a Flop – 13,016 views
(responded mostly by Tamilians)
….
Why Did I Create Sexist, Racist, Controversial, Misogynistic Youtube Videos?
THE NOW…..
Today I honestly do not know how many views are there on my youtube page and I don't care.
I don't care how many
Likes are there on my Facebook Page
Followers I have on Instagram, Twitter, Pinterest, Blogger.com or on my website.
I don't even check what are the hottest trending topics
I ONLY and ONLY talk about it, write about it and blog about IF and ONLY IF the topic is close to my heart.
The only exception to this rule now is when I post the number of views I get on Quora
The reason being – when advertisers or media people get in touch with you
They like to know the statistics or numbers
And yes – no one wants to deal with a person if he has 3 followers and 2 likes on his Social Media account.
So yes – Number still do the talking. 
Why Did I Create Sexist, Racist, Controversial, Misogynistic Youtube Videos?
WHY I CHOOSE NOT TO HIDE THOSE VIDEOS…..
And let me tell you something, there were so many times I did think about hiding that video or deleting it and portraying a 'clean' image.
But then I thought to myself – Why?
Why put on a facade of being who I am not?
This is who I am
This is my past
This is what I did
And I hold myself completely and totally accountable to my actions
I choose to put up that video
I choose to carry the adjective of "Controversial" on my brand
And I used it to my advantage as long as it lasted
My biggest lesson that I learnt through the whole process was
I was trying to be who I was not
I was trying to be this Sasha Cohen or Miley Ray Cyrus or this Eminem
When frankly – I wasn't
And the reason I left the video up there was because
This was my learning curve in becoming a grown man
Where Social Media was concerned.
You need to understand – No one was there to guide me
If I am what I am today with millions of people following me
It is because I am self taught
I made mistake
I tried to be who I am not
I tried gimicks and short cuts to being rich and famous
I experimented with falsifying numbers and statistics
Why?
Because I wanted to survive in a cut-throat world
Where I had no mother, no father, no brother, no sister, no family
No one to teach, tutor and train me
So the only way to grow was
Trail and Error – Experimenting on myself and my brand.
In hindsight – when I look back
Do I regret posting that video?
Hell no.
I find that video absolutely stpid and idiotic
Something that is more designed for irritating entertainment
More like when Russell Peters talks about Indians being smelly or
Any other comedian talking about a woman's tits and her ass
These are facades we public figures put up
Gimmicks that we experiment with to see
What sticks and what doesn't.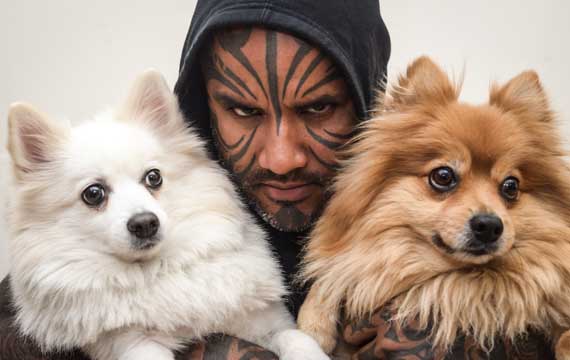 Why Did I Create Sexist, Racist, Controversial, Misogynistic Youtube Videos?
THE LESSONS LEARNT…..
Today after having being on Social Media for so many years – what is the lesson I have learnt?
Well here are few worthwhile gems of wisdom to share with you:
HATERS WILL HATE NO MATTER WHAT
If you do good or if you do bad – Haters will hate you irrespective. In the 2,000 vidoes if someone focuses ONLY on these 3 videos and brands me a Racist, Sexist or Evil person – well I know what they are searching for. Given that I have 2,000+ articles & another 2,000+ videos that have helped people get jobs, help heal broken hearts, relationships and save people from suicide – if they can ONLY spot these 3 to define me – well – says a lot doesn't it?
THE VIRTUAL WORLD IS NOT REAL
Having millions of followers, comments, likes and viral content – means nothing. It just means – you are popular in the "Virtual" world for the moment. And one day – you will be forgotten. It is your 4-seconds of fame. And if that goes to your head – you will be destroyed. It is a dangerous addiction that has left many completely destroyed. I have personally spent over $30,000 on virtual popularity and points. Something I have completely ages ago. I even spent $8,000 on Helopolis (game) can you believe???
BE TRUE TO YOURSELF
In the quest to be 'Famous' and 'Viral' I tried those few gimmicks. It worked for some time – around 2 months. Eventually, not only people got bored – I wasn't even interested to see the videos. However, the video about Abhimanyu Sadasivan was what I truly believed in. Even today I talk about it.
WE ALL MAKE MISTAKES… THERE IS NO NEED TO COVER THE UP
Many people – and I mean many people have constantly told me to delete that video as it could come back to haunt me – I almost did delete it…. but then thought about it….and decided… No. Why should I? Why should I hide my past? These are the mistakes of my past. If this is going to be the reason to make me fail, fall and get destroyed – so be it. I am not going to hide the truth to portray myself as something I am not. If you want to love me – love me for the good, the bad and the ugly.
THROW THE 1ST STONE IF YOU ARE SINLESS
I have always loved this powerful story of Jesus, where a group of Pharisees were gathered around to trap Jesus Christ. And then threw a Prostitute at his feet and rebuked him for giving them permission to Stone her. To which Jesus knew – if he said yes, they would hold this against him as he preached in 'Forgive and Forget as God's Teaching' . While if he said No, Do not stone her, he would be going against the teachings of God. So he in a brilliant move that I still think is truly a masterful moment of great storytelling – he says "Let him who is without sin among you be the first to throw a stone at her." I look at all my critics and think to myself – What a serious bunch of Fucking Hypocrites. You see – these people will forever remain. Forever. These fake people who like to portray themselves as saints – but in reality are the biggest bastards of our time. And they are the ones who will kiss your ass when you are up there. But the day you are down and out…..they will be the first ones to stab you in the back.
Why Did I Create Sexist, Racist, Controversial, Misogynistic Youtube Videos?
THE MOMENT OF TRUTH…
I have fucked up in the past and I not even talking about this fucking video.
This is a fucking silly little video I posted for views and notoriety.
There are much more serious problems on our planet right now
And yes, in my life.
So if you want to hate me or block me or brand me as brand
Go right ahead motherfucker
I give rats ass
And while you are at it
Take this also as fuel for fire
I masturbate every day
I shagged over 450 women in my lifetime including married women
I watched porn every single fucking day
I cheated on my best friends
I cheated on the one person who gave me a new life
I cheated on all my 3 ex-wives
I have taken bodybuilding steroids for years
I cheated a few people in my youngers out of their money
I worked with a man who printed Fake degrees making Millions of Dollars
So…now you have some REAL stuff to hate me for…
Not just some shitty childish youtube videos.
If you want to hate someone – just hate them
Don't go around searching for reasons to hate them.
Shows how pathetic you are.
For me – I am comfortable in my own skin
I have made mistakes in the past
And I am not going to hide them or hide behind them.
I will hold them up high and boldly for the world to see
Because that has been my evolution and my growth
And that is why I have grown to be the man I am today
So I hope this makes it clear
Who I am
What I am
What I do
And yeah – listen – if you think I am going to give you a litnay of the good I have done
Go fuck yourself.
For me – I am not interested in your "Certificate of Good Conduct"
Or for your approval
I know who the fuck I am
And if you weren't there for me when I was dying
When I was penniless and hungry on the streets
I don't fucking need you right now
When I am up there making fucking millions.
So I hope this gives you an insight into why
I "portrayed" myself to be a Bad Boy on youtube.
Yes – I did put on a act to get a few 'views'
But that was 4 years ago.
Given how we change with time
Today the Professional Maturity & Personal Experiences
I have gone through
And the Wrong Judgements, Childish Assumptions & Idiotic Theories
I based my actions on
Well – proved I was but human.
So if you can make a mistake in life
I too can make a mistake in life
And that is where Growing Up, Evolving and Beoming a Better person comes into play.
So…Why Did I Create Sexist, Racist, Controversial, Misogynistic Youtube Videos?
The online answer to you is simply this
For 6,379 youtube views 6,379 impulsive immature and idiotic women gave me
And in turn made me a bit more famous for my stupidity and childish assumption.
Hope this honest heartfelt confession finally puts the matter to rest.
Why Did I Create Sexist, Racist, Controversial, Misogynistic Youtube Videos?
GO FIGURE….

Loy Machedo
The World's #1 Personal Branding Coach
———————————————————————
If you wish to get in touch with me
loy@loymachedo.com 

www.LoyMachedo.com
www.whoisLoyMachedo.com
www.ThinkPersonalBranding.Com
———————————————————————