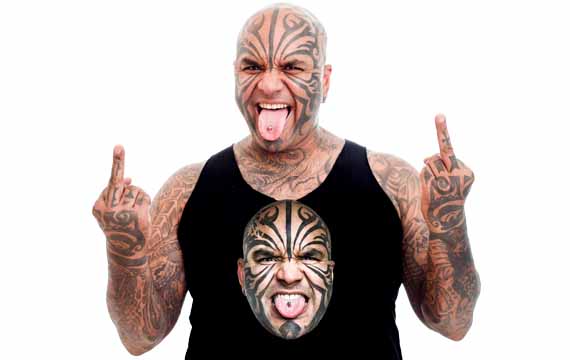 330 Indian Backarchodu (Necessary Words) For The Western Chootia (Expat) – Loy Machedo's Ph.D Program
From the Desk Of Loy Machedo presents 330 Indian Backarchodu (Necessary Words) For The Western Chootia (Expat) – Loy Machedo's Ph.D Program
Many White Expats Randi Kuttae Log (Western Expats) from Teri Gaand (From the West) always have the Chodu (Curiosity) to learn the Indian Kali Choot (Indian Language).
Here, Teri Baap (me as the author) has compiled a list of Layde Ke Bal (Phrases & idioms) that you can use Apne Maae Ki Choot Mae (For your day to day uses).
Do Mader Chod (Like), Maa Ke Laude (Share)  & Apne Baap Ke Gaand Mar (Comment wherever necessary).
Regards,
Tera Baap (Loy Machedo)
Loy Machedo
The World's #1 Personal Branding Coach
www.LoyMachedo.com
www.whoisLoyMachedo.com
www.ThinkPersonalBranding.Com
———————————-
Aand Testes; Balls
Aandal With Big Testes
Aandu Stupid
Aandupana Stupidity
Abla naari tera buble bhaari: woman, your tits are huge
Apni gaand mein muthi daal: Put your fist up your ass
Apni lund choos: Go and suck your own dick
Apni ma ko ja choos: Go suck your mom
Asal Ka Born by the real father
Asal ka chuda Born by the real father
Backarchodu: Goat-fucker
Badir: Idiot
Badirchand: Idiot
Bahen ka loda Dick for the Sister
Bahen ki choot Sisterís pussy
Bahenchod Sister Fucker
Bakland: Idiot
Bakri chod: Goat fucker
Bandaa: Semi-dick
bandhar: monkey
Beti chod: Daughter fucker
Bhadhava: Pimp
Bhadkhau: One who takes commission from a prostitute
Bhadwa; Bhaand Pimp
Bhadwe ka awlat: Son of a pimp
Bhai chod: Brother fucker
Bhains ki aulad: Son of a buffalo
Bhen chod: Sister fucker
Bhen ke laude: Sisterís dick, dick for your sister
Bhen ke takke: Go and suck your sisterís balls
BhonsRi-Waalaa: You fucker
Bhosad chod: Pussy fucker
Bhosadike (bhosdika, bhosdike): Born from a rotten pussy (literally: from the rotten earth)
Bhosdaa Very Wide Pussy
Bhosdi ka / Bhosdi wala Man with pussy; Asshole
Bol teri gand kaise maru: let me know how to fuck you in the ass
Booblay: Boobs
Buddha Khoosat: Old fart
Buhtah-nee ka: Son of a Witch
Bumchod: Ass fucker
Bund maraa le Fuck your Asshole
Bund; (B-u-nd) Asshole
Bur ki chatani: Ketchup of cunt
Bur; Boor Pussy
Carrom board: Flat-chested
Char so bis: Cheater, liar, fraudster (literally: 420, the number of the Indian penal code dealing with cheaters, fraud, etc)
Chhaati Breasts or Chest
Chhed: Vagina (literally ëholeí)
Chhola Phudakna: Throbbing clit
Chinaal ke gadde ke nipple ke baal ke joon: Prostituteís breastís nippleís hairís lice
Chinaal: Whore
Chipkali ke chut ke pasine: Sweat of reptiles cunt
Chipkali ke gaand ke pasine: Sweat of a lizardís ass
Chipkali ke jhaat ke baal: Lizardís cunt hairs
Chipkali ke jhaat ke paseene: Sweat of Lizardís pubic hair
Chipkali ki bhigi chut: Wet pussy of a wall lizard
Chodela: Fucked up
Chodnaa To Fuck
Chodra: Fucker
Chodu bhagat: Fucking asshole
Chodu: Fucker
Choochi Tit; Breast
Choochii: Breasts
Choot / Chut Vagina
Choot ka baal: Hair of vagina
Choot ke bhoot Vaginal ghost
Choot marani ka: Pussy whipped
Chootad Buttocks; Hips
Chootadchod Butt Fucker
Chootiya Stupid
Chootiyapanti; Chootiyaapa Stupidity
Chudaai Fuck
Chudaai Khaana Who make living from fucking; pimp
Chudaai Khaani Prostitute
Chudai khana: Whore house
Chudan chudai: Fucking games
Chudi Fucked
Chudwana Let Fuck herself
Chull Uthna Urge for sex
Chullu bhar muth mein doob mar: Drown yourself in a handful of semen
Chunni: Clit
chup karo (shut up)
Chup Ke Chut Hai: Shut the Fuck up
Chup Ke: Shut Up
Chusnawali/Chusnawala: Cocksucker (female/male)
Chut ka bhoot: Vaginal Ghost
Chut ka pujari: pussy worshipper (literally: priest who worships pussy)
chut karo (do the cunt)
Chut ke dhakkan: Pussy lid
Chut ke gulam: Pussy whipped (literally: slave to the pussy)
Chut ke pasine mein talay huye bhajiye: Snack fried in pussy sweat
Chut marike (chut mari ke): Idiot, fucked up
Chut, choot: pussy, vagina
Chutan: Fucker
Chutiya (chutia, chutiyah): Fucker, bastard
Chutiya ka bheja ghas khane gaya hai: (literally: idiotís brain has gone to eat grass; comparing someone to a stupid ruminant animal)
Cuntmama: Vaginal uncle
Dhee chod Daughter Fucker
Dhee ka lund Dick for the Daughter
Dheela lund Loose Dick
Fatay huay lundtopi ka: result Result of a torn condom
Fate condom ka natije: Result of ruptured condom
Fuddi Pussy
Gaand Asshole (definition)
Gaand ka makhan: Butter from the ass
Gaand Maarna To Fuck in the Ass
Gaand main danda: Stick in ass
Gaand main keera: Bug up your ass
Gaand main lassan: Garlic in ass
Gaand marau: Person who gets fucked up the ass
Gaand marna: to take advantage of someone (literally: to fuck someone in the ass)
Gaand mein bambu: A bamboo up your ass
Gaand: Ass
Gaandfat: Busted ass
Gaandkate Kutte: A dog with his ass scooped out
Gaandmasti: Extra playfulness (rude term)
Gaandu Asshole (person)
Gaandu, ghondoo: Asshole, born from an ass, faggot (literally: one who gets his ass fucked)
Gadha: Idiot (literally: Donkey)
Gastee; Gusti Prostitute
Ghasti / gashti / gasti / ghassad: Hooker
Ghelchodia: Idiot
Gote kitne bhi bade ho, lund ke niche hi rehte hai: However big the balls might be, they have to stay beneath the penis
Goti muh mein hai: my balls have popped up to my mouth
GPL (Gaand pe laat): to kick someone out (literally: kick in ass)
Gundmaraa Ass Fucked (man)
Gundmari Ass Fucked (lady)
Hamari le rahe hai: They are screwing us (literally: they are taking ours)
Haraam ka chuda Son of Unknown father
Haraam ki chudi Fucked by someone other then Husband.
Haraam Zaada: Bastard
Haraami: Bastard
Haraamjaada Son of Unknown father
Haraamjaadi Daughter î î î î
Haraamkhor; Haraam ke khaane wale Who eat from the money generated from bad sources.
Hazaar lund teri gaand main: Thousand dicks in your ass
Hijdaa; Hijraa Impotent
Hijra (hijde): Gay, Transsexual
Hug, hugna, hugnaa: to shit
Ing ge pan di kut teh: You are a pig
Jaa Apni Bajaa: Go fuck yourself
Jab tu paida hua tho aagey se ya peechey se nikla tha chutiya?: When you were born, did you come out from the front or the back?
Janam jala / Janam jali Cursed; Unlucky
Januwar: Animal
Jhaad diya Jerked
Jhaant ka baal One Pubic Hair; ìNothing Compared to meî
Jhaant ke pissu: Bug of pubic hair
Jhaant Pubic hair; Genital Hairs
Jhaant Ukhaadna Pay Least Harm; Hurt a Bit
Jhaat chaatu: Pubic hair licker
Jhaat ka bhaaji: Pubic hair fried with vegetables
Jhad jaana Jerk; Cum
Jhalla: gay Faggot, fairy
Jhandu Stupid
Jhat ke baal: Pubic hair
Jhund Insult
Kaam ho gaya: to have gotten laid (literally: work has been completed)
Kaamchor: Lazy person (literally: work thief)
Kadak maal: Hot girl (literally: hard goods)
Kahe ko kha raha hai chut ki chapati aur lund ka beja?: Why are boring me with all this useless narrative?
Kali Choot Ke Safaid Jhaat: White hair of a black pussy
Kali Chut ka Safaid Jhaat: White hair of a black pussy
Kamina: bastard
Katla (cutlu, kat lund): someone whoís dick has been cut; circumcised. this term is mostly used to denigrate Muslims
Khasmanu khaani Husbandís Killer; Prostitute
Khota: Donkey
Khotey ki aulda: Son of donkey
KLPD (Khade Lund Pe Dhoka): sexual frustration, blue balls; a letdown, a disappointment (literally: fraud on an erect penis, getting no sex when your dick is up)
Kutchudi Fucked by Dogs
kuthi for girl, kutha for guy (means b!tch)
Kutiya Bitch
Kutiya ke pilley Son of a Bitch
Kutta Dog
Kutte ka awlat: Son of a dog
Kutte ka beej: Semen of a dog
Kutte ka lund Dick of a Dog
Kutte ke pilley Son of a Dog
Kutte ke poot, teri maa ki choot: Son of a dog, your motherís pussy
Kutte ke tatte: Dogís balls
Kutte ki jat: Breed of dog
Kuttiya: Bitch
Kya kadak hai ye: What a hot girl she is (literally: kadak=hard)
Kya maal hai ye: What a hot girl she is (literally: maal=goods)
Ladkichod Daughter Fucker
Landait With Cock
Lavander: Dick head
Lavde ke baal: Dick hair
Lavde ke bal: Hair on your penis
Lo, mera lund anpi behen ko de do, agar khud na chod paya: Take my dick and give it to your sister if you canít fuck her yourself
Loda, Lauda, Lawda, lavde, lavda: penis, dick, cock
Lodu; Lodoo Stupid; Nonsense
Londiyachod Daughter fucker
Lund choosu: Cock sucker
Lund Chus: Suck dick
Lund fakir (lund fakeer): one who begs for sex (literally: saint of dicks, beggarís dick)
Lund fekh ke maroonga toh tera poora khandan chud jayega chutmarike
Lund ka bheja: Brain of penis
Lund ka shorba: Semen of dick
Lund Ke Pasine: Sweat of dick
Lund pe chad ja: Go ride a dick
Lund pe thand hai: Even my dicks absolutely cool! (I donít care)
Lund: Penis, dick, cock
Lundoos: Born into this world from a dick
Ma chudi: Motherís fucked
Maa chudaa Let your Mother Fuck
Maa ke bable: Motherís breasts
Maa ke bhadve: Momís pimp
Maa ke bhadwe: Motherís pimp
Maa ke laude Dick for Mother
Maa ki choot Motherís Pussy
Maadarchod Mother Fucker
Maal Semen; Babe
Mader chod: Mother fucker
Maha Gaandu Great Asshole
Mammey (mumm-aye): Breasts
Mangachinamun: Idiot
Mast Maal Real Babe
Mein teri maa ko liya tha uski suhaag raat pei: I had your mother on her wedding night.
Mein teri maa ko teri bhen ki choot mein chodoonga aur tera baap laltern lekar aayega: I will fuck your mom in your sisterís cunt and your dad will bring a lantern.
Mera chunni choos: Suck my clit
Mera ganna mere dil se bada hai: My penis is bigger than my heart
Mera lungi me havas ki aag lagi hai: My underpants are burning with lust
Mere Chuus Maro: Suck my dick
Mere pass nile rang ke gend hai: I have blue balls
Meri Gand Ka Khatmal: Bug of my Ass
Meri lundh choos: Suck my dick
Moot; Mootna: Piss off
Mujhe (insert name here) ko chodna hai: I want to fuck (insert name here)
Mujhe aap ki chut chahiye: I want your pussy
Mujhe aap ko chodna hai: I want to fuck you
Mujhe aap ko lagana hai: I want to fuck you (literally: I want to touch you)
Mujhe aap ko thokna hai: I want to fuck you (literally: I want to hammer you)
Mujhe chodne ki bhukh hai: I hunger to fuck
Mujhe chut chahiye: I want pussy
Mujhe chut marni hai: I am hitting that pussy
Mujhe hugnaa hai: I have to take a shit
Mujhe jor ki lagi hai, mujhe jor ki buhkh lagi hai: I have to take a shit (literally: the shit is ready to come out in strength)
Mujhe peshaab karna hai: I have to take a piss
Mujhe tumhe chodna: I want to fuck you
Mujhe tumhe lagana: I want to fuck you (literally: I want to touch you)
Mujhe tumhe thokna: I want to fuck you (literally: I want to hammer you)
Mujhe usko chodna hai: I will fuck that one
Mutar: pee
Muth maar: Go piss
Muth marna, mooth marna, mutth marna: Masturbate (literally: use your fist)
Mutthal: one who masturbates
Na chhot, na chooche, nakhre noor jahan ke!: No pussy, no boobs, and still behaves like a princess!
Najayaz paidaish: Illegitimately born
Najayaz: Illegitimate
Nimbu sharbat: Flat-chested
Paad: fart
Paadu kaun: who farted?
Paagal choda Stupid; Fucked by a Mad
Paagal; Paggal; Pagali Mad
Padma: Fat Bitch
Parichod: Angel fucker
Phatele Nirodh ke Natije: Your are the result of a torn condom
Pisaab; Peshaab Piss; Pee
Potty To Shit
Pucchi: Pussy
Raand ka jamai: Son-in-law of a whore
Raand ka pati: Husband of a whore
Raand Whore
Raandi baajer: Whore fucker
Raapchik Blonde; Babe
Rakhail Keep; Little Wife
Rand chod: Whore fucker
Randhwa (or randwa) Male prostitute
Rubber bhosda: Rubber pussy
Rundee Prostitute
Rundi apni chut leka ana: Whore, bring your pussy
Rundi ka bacha: Son of a whore
Rundi ke tatti pe biathne wala makhi: Fly sitting on a whoreís shit
Rundi khana: whore house
Rundi ki bachi: Daughter of a whore
Rundi ki tatti pe baithne waali makkhi: The fly that sits on the ass of a whore
Rundi ko chowd: Go fuck a prostitute
Rundi ko chowd: Screw a hooker
Rundi: Hooker
Saala kutta: Bloody dog
Saala: idiot (literally: brother-in-law)
Saali kutti: Bloody bitch
Sadi hui gaand: Stinking ass
Sali Kuta: Stupid Bastard
Sali Kutti: Stupid Bitch
Sarkandi Lady who masturbates with things like wood
Seal Bund / Seal Pack Virgin
Sewwer ki bachi: Son of pig
Soover: Pig (Very offensive to Muslims)
Suwwar ka bachcha Son of a pig
Suwwar ke lund Dick of a pig
Suwwar ki bachchi Daughter of a pig
Suwwar; Sooar Pig
Suwwariya Female Pig
Tatte Masalna: Ball smashing/crushing
Tatti Shit; Stool
Tatti: Shit
Tera baap ki chut aur maa ke laude: Your fatherís cunt and your motherís dick
Tere adha Nirodh mein rah gaya: The rest of you was left in the condom
Tere baap ki chut mai teri maa ka land: Your motherís penis in your fatherís vagina
Tere gaand mein keede paday: May worms infest your ass-hole
Tere maa ko sau kutte chode ñ sau wa tera baap: Your mom got fucked by 100 dogs ñ the 100th one being your dad
Terey baad di gaand wich dhanda gussa ker rakdhungi: I am going to put a pill in your damn ass.
Teri behen ka lavda rubber ka: Your sister has a dick made of rubber!
Teri Biwiko Theri Saamne Chodhunga: I will fuck your wife in front of you
Teri gaand main kute ka lund: A dogís dick in your ass
Teri gand Mein Haathi Ka Lund: Elephantís dick in your ass
Teri Jhanten Kaat kar tere mooh par laga kar unki french beard bana doonga: I will cut your pubic hair and stick them on your face and make a goatee on your face.
Teri ma chadha ka lund choos: Your mother sucks donkey dick
Teri ma gandi rundi: Your mother is a filthy whore
Teri ma ki bund mein chaarpai bichhake teri bhen ko chodun: I will put a bed in your motherís cunt and fuck your sister on it.
Teri maa ka bhosda: Your motherís breasts
Teri maa ki bimaar badboodar choot: Your momís diseased smelly cunt
Teri maa ki choot me hathi ka dum: An elephantís trunk in you motherís cunt
Teri maa ki chut mai sabka lund: Everyoneís dick in your momís pussy
Teri maa ki chut mein chatri leke hgus jaunga aur khol dunga: I will enter your motherís pussy with an umbrella and open it there.
Teri maa ki chut: Your motherís pussy
Teri maa ki gaand ki baal mein jalaay hue, maarey hue chupkili ki unday: There are burnt, dead lizard eggs in the hair around your motherís ass.
Teri maa ki phudi guy ki hai: Your mother has a cowís pussy
Teri mi di kussi mey tera sarra khandan ko ggussa ker rakhdoungi: Iím going to put your whole family in your momís ass.
Toota hua lund: Broken dick
Tor mai ke chodho: Get back in your motherís womb
Toto: Penis
Tum chutiya ho: You are an idiot
Tumhare do panv ke bich me khajana hai voh mujhe chahiye: I want the treasure there between your two legs
Ulloo Choda Stupid; Fucked by an Owl
Ulloo ka patthaa Owlís Son; Stupid
Ullu ke pathe: Idiot (lit. son of an owl)
Uska kaam kya: did you fuck her? (literally: did you work her?)
Virya; Veerya
—————————
WANT TO LEARN THE SECRETS OF EARNING MONEY?
Ask To Join Loy Machedo's Secret Online Personal Branding University
—————————
Loy Machedo's Short Movie With RSN8 Productions
—————————
Coca Cola Features Loy Machedo in its Viral Advertisement
—————————
Loy Machedo Speaks at TEDx Dubai 2011 On Prejudice
—————————
Loy Machedo featured on National Television
—————————