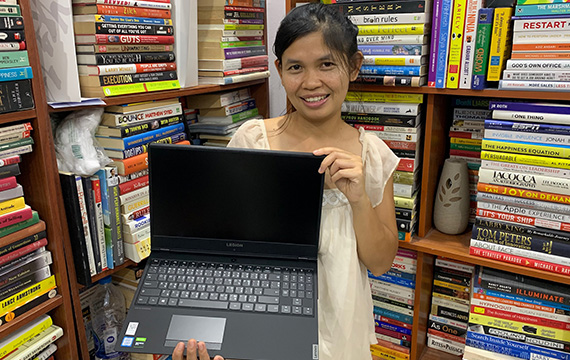 My Bad Experience With Lenovo, Thailand
Dear Lenovo Team,
SUBJECT: COMPLAINT & FEEDBACK.
Thank you for the shipment of the gaming laptop & gaming mouse (order no. 4295584109)The service was fast, prompt & efficient. I want to commend Ms. AS for her expertise & recommendations. And I especially want to thank Ms. N, the lady who helped me during the follow up, when I was inquiring about the dates of the delivery of the laptop.
Having said that, here are a few suggestions as a customer.
1) The sales experience was fantastic. However, the follow-up on the sales was not so good. But the worst was the after-sales-service. Its like when I wanted to buy the laptop, my call was picked up promptly. However, after making the purchase, either my calls were disconnected or I was made to wait. This to me was unacceptable.
2) As a customer, I did try to leverage trying to get a few freebies for my baby girl & wife – which I was also ready to pay extra. I have no issues paying money. However, upon asking the salesperson, I was informed that my request would be cascaded to the sales person's manager. But, there was no response. Neither was there any follow-up. Not even a courtesy 'no, sorry, your request was denied'. The only response was – no response. Treating a customer who wants to pay and. buy your product – and then ignoring the person without even a callback – is unacceptable. You want to say "no" – that's great! I accept that. But saying "I'll get back to you" and then just ignore the person with disrespect or treating them cold – not acceptable.
3) The gaming mouse box + delivery was perfect. But the laptop box when I received it – was surprisingly damaged. Thankfully, the laptop was intact. I feel a fragile item – that too one which you pay your hard-earned money should be treated carefully.
4) Last if not the least – the After-Sales-Service. While the salesperson in question took a lot of care & enthusiasm to close the sale – AFTER the sale was done – the same person was either not on her seat, or was busy or was gone for a seminar. I am not a child. Neither am I stupid. Ignoring a customer is unpardonable. I felt ignored. I felt disrespect. And I felt treated badly AFTER the payment was made. And this is the main reason that I wrote this email. I do not know if this is because I asked for a free gift for my daughter which I blatantly informed I will pay more for. Seeing my little daughter & my wife happy when they receive a nice gift-wrapped surprise always makes a father/husband happy. But I suppose you assumed I was a freeloader or some cheap customer. Hence the bad treatment or disrespect.
I strongly believe this experience is not just the salesperson's attitude but also what the manager teaches his/her team. Be nice only when you are getting the money – after you get the money – ignore them. After all, the sales target was achieved & the commission was collected. Now why should you worry?
So having said that I felt I should share my experience with you.
The Product – Great.
The Sales experience – Good
The Aftersales experience – Very Bad
As I had promised before, my experience with Lenovo will be shared on my social media.
I hope you look at this as an opportunity to get better and hopefully treat your customer with respect. And not just a cash-grab opportunity.
Thank you for taking the time to read this.
Loy Machedo
loy@loymachedo.com
+66-92-541-4784