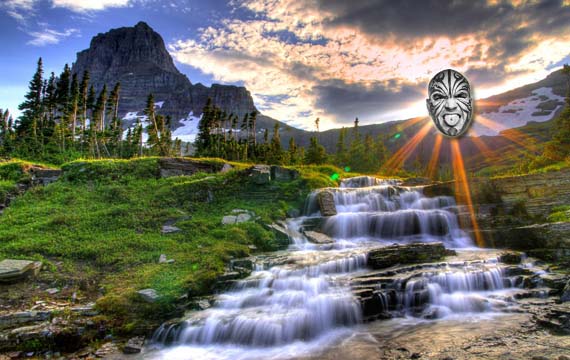 Women's Day, Father's Day, Mother's Day, Valentine's Day – Why I NEVER Celebrate Man Made Festivals
Editors Note: Women's Day, Father's Day, Mother's Day, Valentine's Day – Why I NEVER Celebrate Man Made Festivals
At first glance, what is the big deal of celebrating a happy moment? Right? What's wrong with Man Made Festivals you may ask.
Isn't it all about spreading happiness, joy and peace to everyone around you?
Then why is it a Grinch like myself chooses not to celebrate in such a festivity like
Mother's Day, Father's Day, Children's Day, Valentine's Day, New Years Eve and so on and so forth….?
Could it be some dark, sinister, vengeful and evil intention?
Or is it something else?
Read through all the days that man has created and see for yourself – which ones are indeed worth celebrating
and which ones are not.
Or could it be all of them are just…like what I say…
Just another day?
Loy Machedo
The #1 Personal Branding Strategist
www.ThinkPersonalBranding.com
***********************
Want to Join My Online Personal Branding University? 
***********************
Here is the list of days people around the world celebrate….
Month by Month
https://youtu.be/mZ-fVBHWoIU
January's Man Made Festivals
Plough Monday – first Monday after Epiphany
Handsel Monday – first Monday of January
Martin Luther King, Jr. Day – third Monday of January
New Year – January 1
Polar Bear Swim Day – January 1
Public Domain Day – January 1
Myanmar Independence Day – January 4
Pravasi Bharatiya Divas (Non-resident Indian Day) – January 9
National Youth Day (India) – January 12
Indian Army Day – January 15
Baptism of Jesus – January 19
National Hugging Day – January 21
National Voters' Day (India) – January 25
Dydd Santes Dwynwen (Saint Dwynwen's – Welsh Valentine's Day) – January 25
Burns Night (Roberts Burns' birth anniversary) – January 25
Republic Day (India) – January 26
Australia Day – January 26
International Day of Commemoration in Memory of the Victims of the Holocaust – January 27
Data Privacy Day – January 28
Martyr's Day (Mahatma Gandhi's Martyrdom Day) – January 30
International Street Children's Day – January 31
February's Man Made Festivals
Imbolc – February 1
World Hijab Day – February 1
Groundhog Day – February 2
Candlemas Day – February 2
World Wetlands Day – February 2
World Cancer Day – February 4
Sami National Day – February 6
International Day of Zero Tolerance to Female Genital Mutilation – February 6
Waitangi Day (New Zealand) – February 6
Propose Day – February 8
Darwin Day – February 12
World Radio Day – February 13
Valentine's Day – February 14
Singles Awareness Day – February 15
Total Defence Day(Singapore) – February 15
World Day of Social Justice – February 20
International Mother Language Day – February 21
Language Movement Day (Bangladesh) – February 21
Thinking Day – February 22
World NGO Day – February 27
National Science Day (India) – February 28
Rare Disease Day – February 28
Washington's Birthday – third Monday of February
March's Man Made Festivals
Muntilupa Day (Manila, Philippines) – March 1
Saint David's Day (Wales) – March 1
Self-injury Awareness Day – March 1
Texas Independence Day – March 2
Dr. Seuss Day – March 2
World Wildlife Day – March 3
Saint Piran's Day – March 5
International Women's Day – March 8
Pi Day – March 14
White Day – March 14
World Consumer Rights Day – March 15
Saint Patrick's Day – March 17
World Sleep Day – March 18
Persian new year-March 20-21
World Sparrow Day – March 20
International Day of Happiness – March 20
World Puppetry Day – March 21
International Day for the Elimination of Racial Discrimination – March 21
International Day of Forests – March 21
International Colour Day – March 21
World Down Syndrome Day – March 21
World Poetry Day – March 21
World Water Day – March 22
Pakistan Day – March 23
World Tuberculosis Day – March 24
International Day of the Unborn Child – March 25
Purple Day – March 26
Bangladesh Independence Day – March 26
world theatre day – March 27
April's Man Made Festivals
April Fools Day – April 1
International Children's Book Day – April 2
World Autism Awareness Day – April 2
World Health Day – April 7
International Romani Day – April 8
International Louie Louie Day – April 11
Cosmonautics Day – April 12
Black Day – April 14
Pohela Boishakh (Bangla New Year's Day) – April 14
Day of Silence – April 15
Day of Dialogue – April 15
Foursquare Day – April 16
World Hemophilia Day – April 17
International Day For Monuments and Sites – 18 April
Earth Day – April 22
St George's Day – April 23
World Book Day – April 23
International Sculpture Day – 24 April
ANZAC Day – April 25
Liberation Day (Italy) – April 25
World Malaria Day – April 25
World Intellectual Property Day – April 26
King's Day (The Netherlands) – April 27
International Dance Day – April 29
International Jazz Day – April 30
May's Man Made Festivals
World Laughter Day – first Sunday of May
International Workers' Day – May 1
May Day – May 1
World Press Freedom Day – May 3
Greenery Day – May 4
Remembrance of the Dead – May 4
Star Wars Day – May 4
Cinco de Mayo – May 5
International Midwives' Day – May 5
International No Diet Day – May 6
Victory in Europe Day – May 8
Military Spouse Day – May 11
International Nurses Day – May 12
International Day of Families – May 15
International Day Against Homophobia and Transphobia – May 17
World Information Society Day – May 17
International Day for Biological Diversity – May 22
World Turtle Day – May 23
Commonwealth Day – May 24
African Liberation Day – May 25
Geek Pride Day – May 25
International Missing Children's Day – May 25
Towel Day – May 25
World Multiple Sclerosis Day – May 25
Menstrual Hygiene Day – May 28
World No Tobacco Day – May 31
Memorial Day – last Monday of May
June's Man Made Festivals
Queen's Official Birthday – first, second or third Saturday in June
National Cancer Survivors Day (US) – first Sunday of June
National Doughnut Day (US) – first Friday of June
Republic Day (Italy) – June 2
World Environment Day – June 5
D-Day – June 6
World Oceans Day – June 8
Independence Day (Philippines) – June 12
World Day Against Child Labour − June 12
World Blood Donor Day – June 14
Day of the African Child – June 16
Icelandic National Day – June 17
Autistic Pride Day – June 18
Juneteenth – June 19 and/or third Saturday of the month
World Refugee Day – June 20
Fathers Day – June 19
World Hydrography Day – June 21
Fête de la Musique – June 21
International Yoga Day – June 21
International Day against Drug Abuse and Illicit Trafficking – June 26
Tau Day – June 28
July's Man Made Festivals
Canada Day – July 1
National Doctors' Day (India) – July 1
Chartered Accountants' Day (India) – July 1
World UFO Day – July 2
Independence Day (United States) – July 4
World Population Day – July 11
Malala Day – July 12
Bastille Day – July 14
World Day for International Justice – July 17
Mandela Day – July 18
Pi Approximation Day – July 22
Kargil Vijay Diwas – July 26
World Hepatitis Day – July 28
International Tiger Day – July 29
System Administrator Appreciation Day – last Friday in July
August's Man Made Festivals
International Beer Day – first Friday of August
Yorkshire Day – August 1
Friendship Day – first Sunday of August
International Youth Day – August 12
International Lefthanders Day – August 13
Youm-e-Azadi (Pakistan Independence Day) – August 14
National day of mourning (Bangladesh) – August 15
Independence Day (India) – August 15
Victory over Japan Day (UK) – August 15
Day of the Assumption of the Virgin Mary – August 15
Bennington Battle Day – August 16
Indonesian Independence Day – August 17
World Mosquito Day – August 20
Indian Akshay Urja Day – August 20
International Day for the Remembrance of the Slave Trade and its Abolition – August 23
European Day of Remembrance for Victims of Stalinism and Nazism – August 23
Women's Equality Day – August 26
National Sports Day – August 29
Hari Merdeka (Malaysia National Day) – August 31
September's Man Made Festivals
Victory over Japan Day (US) – September 2
Skyscraper Day – September 3
International Day of Charity – September 5
Teachers' Day (India) – September 5
Defense Day (Pakistan) – September 6
Brazilian Independence Day – September 7
World Suicide Prevention Day – September 10
Patriot Day – September 11
Onam (Kerala, India) – September 14, 2016
Hindi Day – September 14
Engineer's Day (India) – September 15
Malaysia Day – September 16
International Talk Like a Pirate Day – September 19
International Day of Peace – September 21
World Car Free Day – September 22
Celebrate Bisexuality Day – September 23
As You Wish Day – September 25
European Day of Languages – September 26
World Tourism Day – September 27
World Rabies Day – September 28
World Heart Day – September 29
October's Man Made Festivals
World Habitat Day – first Monday of October
World Sight Day – second Thursday of October
International Coffee Day – October 1
World Vegetarian Day – October 1
Gandhi Jayanthi – October 2
International Day of Non-Violence – October 2
German Unity Day – October 3
Stevie Ray Vaughan Day (Austin, Texas, US) – October 3
World Animal Day – October 4
World Teachers' Day – October 5
Coaches' Day – October 6
German-American Day – October 6
National Poetry Day (Britain) – 6 October
World Post Day – October 9
World Mental Health Day – October 10
International Day of the Girl Child – October 11
Fiesta Nacional de España – October 12
World Standards Day – October 14
Pregnancy and Infant Loss Remembrance Day – October 15
Global Handwashing Day – October 15
World Food Day – October 16
International Day for the Eradication of Poverty – October 17
Mole Day – October 23
United Nations Day – October 24
Intersex Awareness Day – October 26
Labour Day (New Zealand) – October 27
National Cat Day (US) – October 29
Halloween – October 31
November's Man Made Festivals
Kerala Piravi – 1st Tuesday in November
World Vegan Day – November 1
All Saints' Day – November 1
All Souls' Day – November 2
Bonfire Night (also Guy Fawkes Night) – November 5
Intersex Day of Remembrance – November 8
Iqbal Day – November 9
Armistice Day (also Remembrance Day ) – November 11
Veterans Day (United States) – November 11
World Pneumonia Day – November 12
World Kindness Day – November 13
World Diabetes Day – November 14
Children's Day (some countries) – November 14
International Day for Tolerance – November 16
World Prematurity Day – November 17
International Men's Day – November 19
World Toilet Day – November 19
Citizen's Day – November 19
Universal Children's Day – November 20
Transgender Day of Remembrance – November 20
World Television Day – November 21
International Day for the Elimination of Violence against Women – November 25
Law Day (India) – November 26
Saint Andrew's Day (Scotland) – November 30
Cities for Life Day – November 30
Thanksgiving (United States) – fourth Thursday of November
December's Man Made Festivals
World AIDS Day – December 1
UAE National Day – December 2
United Nations' International Day of Persons with Disabilities – December 3
International Volunteer Day – December 5
World Soil Day – December 5
Sinterklaas – December 5
International Civil Aviation Day – December 7
Feast of the Immaculate Conception – December 8
International Anti-Corruption Day – December 9
Human Rights Day – December 10
International Tea Day – December 15
Victory Day of Bangladesh – December 16
Christmas Eve – December 24
Christmas Day – December 25
Good Governance Day (India) – December 25
Quaid-e-Azam Day – December 25
Boxing Day – December 26
Kwanzaa – December 26 to January 1
Benzair Bhutto Memorial Day (Karachi,Pakistan)– December 27
New Year's Eve – December 31
Moving dates & Man Made Festivals
Advent Sunday – Sunday nearest November 30
Ascension Day – depends on the date of Easter
Ash Wednesday – depends on the date of Easter
Buddha Purnima – full moon day of the Vaisakha month of the Hindu calendar
Chinese New Year – first day of the 1st month of the Chinese (lunar) calendar
Columbus Day – second Monday of October
Datta Jayanti
Deepawali or Diwali – new moon night of the Hindu Lunisolar month Kartika
Easter – Western Christianity, Sunday March 22 to April 25 inclusive; Eastern Christianity, April 4 and May 8 (1900 to 2100)
Eid Al Adha – 10th day of Dhu al-Hijjah
Eid ul Fitr – first day of Shawal
Friendship Day – first Sunday of August
Holi – Phalgun Purnima of Hindu calendar
Lantern Festival – 15th day of the first month in the lunar year in the Chinese calendar
Martin Luther King, Jr. Day (US) – third Monday of January
Purim – 14th of the Hebrew month of Adar
Purnima Sukla Paksha – full moon day – December
Shrove Tuesday – day before Ash Wednesday
Trinity Sunday – Sunday after Whitsun
Whitsun (Pentecost) – depends on the date of Easter
World Kidney Day – second Thursday in March
World Leprosy Day – last Sunday in January
World Philosophy Day – third Thursday in November, November 21
Other dates & Man Made Festivals
Arbor Day
Children's Day – dates vary between countries
Fathers' Day – dates vary between countries
Flag Day – dates vary between countries
Hangul Day – October 9 (South Korea); January 15 (North Korea)
Imbolc – beginning of February or at the first local signs of spring
Inventors' Day
Labour Day – dates vary between countries
Mardi Gras
Mothers' Day – dates vary between countries
***********************
Loy Machedo
www.ThinkPersonalBranding.com
***********************
WANT TO LEARN THE SECRETS OF EARNING MONEY?
Join Loy Machedo's Online Personal Branding University
www.ThinkPersonalBranding.com
***********************
Coca Cola Features Loy Machedo in its Viral Advertisement
***********************
Loy Machedo Speaks at TEDx Dubai 2011 On Prejudice
***********************
Loy Machedo featured on National Television
***********************