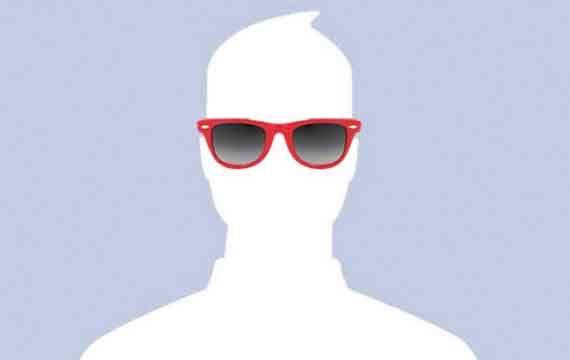 Response to Mohammad, The Muslim & The Power Of Personal Branding
From the Desk of Loy Machedo: Loy Machedo's Response to Mohammad, The Muslim
For those of you who know me, know one thing
I am the most peace loving person on the planet.
I have never touched alcohol, never smoked a cigarette
Never had a single physical fight and for that matter
Never even taken revenge against any person, human being or institution.
However, Yesterday I did something
I never did since in my entire Personal & Professional Career.
I not only threatened to destroy a person's life in the Middle East
I actually made good on the threat I made.
After the insulting email he sent me (summary below)
I sent him 6 emails asking him
To get in touch with me and sort out this issue
I even posted on his facebook
Tell him – he better get in touch me
Or else I would seriously destroy him
He saw my messages
He read my emails
But he chose to ignore them all.
I even posted a FB post
(which I am 100% all of you saw)
HE EVEN IGNORE THAT…
Finally I had enough.
Where I gave him 24 hours….I gave him the leeway of 3 days.
But he kept ignoring me.
So Finally – enough was enough.
I decided to let him know who I am and what I could do.
And this is what actually happened.
Before you jump the gun, please do note my stance on certain issues.
And my opinion on certain questions / topics.
Response to Mohammad: WHY IS THE TITLE SUCH?
The same was my question when he addressed himself a Muslim & his name as Mr. Mohammed. So fine. I will address him as Mr. Mohammed The Muslim.
Response to Mohammad: MY OPINION ABOUT MUSLIMS
They are human beings just like you and me. The only difference, they believe in a god whom only they feel is real. The non-Muslims and other religions do not believe this. In fact, the kindest souls I have encountered in my years of being in the Middle East – are Muslims. You cannot brush everyone with the same color. Yes, they do have similarities in culture and beleifs. However, they are not all the same.
Response to Mohammad: MY OPINION ABOUT ABOUT ISLAM
Islam is not a religion of peace. Neither is it a religion of violence. It is a way of life. People all over the world have customized this way of life to live it they way they feel is good. Almost every Muslim lives his life and believes he is living it the way he interpreted it to be. I have met many Muslims in my life who have treated me with love and kindness. While at the same time, I have met a few who have treated me like shit. I have met some who have married 4 women and have had concubines, prostitutes, and girls. While most of the Muslims I have known have had just one wife and have been the most amazing husbands, fathers and human beings you can possibly find. Some feel I should burn and die in hell because of my tattoos, while the rest feel I am good hearted guy but who seeks attention with his ink. So by this article I am NOT branding the entire religion in anyway. Islam is a way of life. And people cherry pick how they wish to live.
Response to Mohammad: MY OPINION ABOUT RELIGIONS
All religions are ancient set of man-made beliefs. Each one believes HIS GOD and his religious teachings are the TRUE way ahead. Chrisitans do not believe in Mohammed being the Prophet of God. Muslims do not believe Mother Mary is the Mother of God. Hindus do not believe in Allah. Muslims do not believe in Lord Shiva. And the list goes on. Each one believes that his religion, his holy book and his teaching was made true by his one true god. Fine. I have no issues with it. You can believe your religion is true. But please – use it to promote love and friendship. Not hate. Not Violence. Not Discord.
Finally….
Response to Mohammad: WHY DID I WRITE THIS LETTER…
To give not only this Fool a response but to let him remember this incident for life.
And yes, to educate every idiot on the planet –
1. NEVER EVER send a written email impulsively
2. NEVER EVER make enmity with Online Content Writers, Social Media Experts & Media Personnel
3. Do not start showing off and cause trouble especially if you are under-debt, do not have your career on track and most importantly if you are family man
4. Do not assume just because someone is humble – they are weak
5. NEVER questions a good man's integrity
6. NEVER ignore email or messages
7. NEVER make enmity with people better, stronger and more powerful than you
8. NEVER talk big if you are a piece of shit
Loy Machedo
PS – A REAL MUSLIM and a TRUE MUSLIM would never act like how this ignorant asshole acted.
Loy Machedo
The World's #1 Personal Branding Coach
www.LoyMachedo.com
www.whoisLoyMachedo.com
www.ThinkPersonalBranding.Com
***************************************
Loy Machedo's Response to Mohammad, The Muslim & The Power Of Personal Branding
Response to Mohammad: THE INCIDENT.
After being insulted and humiliated
After sending him emails and messages for the past 3 days
After being constantly ignored and being under-estimated
It was time.
I wrote the first article
With a SEO targeting his name, his job profile, his company, his colleagues
And I waited.
In less than 30 minutes
Thanks to my FB groups & contacts in the online world of blogging
This post received 2,000+ views from people in the UAE.
And within seconds after just posting a single post
That too – which didn't mention anything about him other than
His name and which company he worked for
And that there was a 'misunderstanding' between us
This person himself who was acting high and mighty
Who was ignoring me for days
Thinking he had given me the ultimate slap
And now could rest feeling superior
Started sending me messages after messages
Pleading with me to talk to him.
Apparently – he understood what having 200,000 followers
19 Blogging websites & bloggers
SEO teams
A strong online brand
A strong google based reputation can do.
He apologized again and again and again
Though he did his best and still tried to act 'superior'
He knew I had his balls in my hands
So I accepted his half-ass-apology
And we said goodbye.
Funny thing….
Even though he was acting all high and mighty with me
He actually begged some of the really big names
From the Media & Publishing Industry
To speak to me and request me
To ensure I would not go ahead with my threat.
Found it so funny
On one hand, you act like Superman in front of me
And behind me, you shiver like a Rat?
Trust me when I say this
Nothing or no one would have stopped me
From going ahead with what I had promised to do
But I can assure you
Had this person not apologized to me
His job, his career and even his future
Would be destroyed forever.
And I am not saying this lightly.
He would have been destroyed forever.
This is the power of Social Media & the Internet
You can build a reputation or you can destroy a life.
Now what made me go to such a level?
What made me decide for an overkill of this sorts?
Response to Mohammad: THE STORY OF WHAT HAPPENED.
Like everyone else – he approached me.
He was my client.
For some strange reason – even though he told me
He was completely happy with me
(when we spoke after this incident)
He claimed – He wasn't happy with my service.
However, whose fault was it?
Instead of being honest with me
And telling me how I could serve him better
He sent me a bloody long letter of 1,854 words
Insulting, Mocking, Ridiculing and Desecrating
What I hold dearest and closest to my heart.
My values, my integrity, my intentions and my work.
All I did was ask him, how I could serve him better
And what did he respond with???
I love what I do.
I love adding value to peoples lives
I love changing people's lives, transforming them and making a positive impact.
I am super obsessed about my work
Otherwise – seriously – how the fuck can I survive so many years online
That too with so many positive responses?
The funny thing is
This man on the other hand has a rotten track record…
Response to Mohammad: HIS TRACK RECORD.
He is unsuccessful in his career
He is under a lot of debt
After paying off his monthly loans
He hardly has anything saved.
He wants to be a photographer
but doesn't know how to go about it
He wants to shine on Social Media
but doesn't know head or tail about it
He wants to change his life
But doesn't know how.
So with all this confusion, he approached me.
His problem?
He didn't know who is.
What he represented
What his value system were
He didn't like his job
He didn't like his employer
He didn't like his pay scale
So instead of asking him his Resume
Which I normally do
I realised
There was a lot of work to do
From zero.
However here's the funny thing.
He paid me $150 for ONE SINGLE SKYPE SESSION.
And even after we finished one
I wasn't happy with it.
So I decided to give him another one for free.
And for this….
I had to follow up with him for the Skype conversations
I had to give him reminders to make time
I had to request him to get value for his money
I had to convince him to give time for himself
And guess what
He told me he wanted to make the skype call
BUT he was busy….
Busy doing what?
• Meeting relatives
• Taking them around
• Going shopping
• Putting his kids to sleep
• Working overtime
• And doing other peoples work.
Even after all this
I kept following up
Just to make sure I give him value for money
Finally, we had the 3rd Skype Session
(Mind you – he paid me for one
But because I seriously wanted to give him
More value – I gave him the other 2 extras for free)
We spoke and I let him know what had to be done
But I couldn't give him any assignments or work
Simply because he wasn't dedicated enough.
And then I did offer him to sign up for a year with me
Where I would not only coach him but train him
And this would be in the range of $10,000
But to incentivize him, I let him know
I would give him an upgrade to my services
And also introduce my contacts to him
And help him get a world class job.
BUT – it would take time.
We had to develop a brand,
develop skills,
develop marketing & communication abilities
Everything from scratch.
And he AGREED TO
Him not giving me 100%
Wanting my coaching services
Making the payment in one week
And finally when I asked him if he was happy with my services
HE AGREED AND SAID
YES
To which I asked him to send me a
Small one paragraph letter of recommendation.
To which
HE AGREED.
So we said goodbye
And that was it.
After 1 week
I received an email from a different email address
Titled "RESPONSE ON YOUR OFFER !"
In which he was not only sarcastic to the core
He berated, insulted, mocked and tried his best to humiliate not just me
But everything I stood for.
Response to Mohammad: WHAT HIS EMAIL STATED:
• His name was Mohammed
• Unlike me – He was a Muslim
• Unlike my uneducated profile – he had an MBA
• Unlike him – I was fake and a conman
• And that He had lost respect for me.
Response to Mohammad: HE WENT ON TO LECTURE ME
• He can get a domain name like mine for $1 on the internet
• Being a photographer and member of Gulf Photography Club – How he can get the services of a Top-Notch photographer for cheap (He posts cartoonish pictures of him on Social Media)
• How he can master SEO services easily (really?)
• How he knows MORE THAN ME the Tips, Tricks & Strategies of Personal Branding
Response to Mohammad: HE THEN LET ME KNOW
• That he has used the "Fuck" more than me
• I should grow up
• how he UNDERESTIMATED HIMSELF
• how he OVER-ESTIMATED ME
• My sales pitch was like a fake Pierre Cardin Brand where I offered 80% discounts
• I am a big hollow well that makes a lot of 'echo'
• My clients are actually "Victims"
• That Tai Lopez at least had a Lambo to show off, while I didn't even have a cheap shit car to show off with
• That money doesn't buy happiness
• I am a failure
• I am deprived
• I have not experienced love, life, friends or real education
• That the biggest regret he had was, paying me $150 for a skype calL
• That this $150 he could take his family out on a dinner to Applebee
• That this $150 was his hard earned money
• My brand has failed me
• About Mahatma Gandhi, Mother Teresa, Bill Gates & Steve Jobs and their legacy
• That I am nothing compared to these brands.
• That in comparison To MG, MT, BG, SJ – all I am doing is giving people profanity laced entertainment, bullying people to invest in me and have websites.
• That my knowledge, expertise & experience was questionable
Response to Mohammad: He then LECTURED ME ON PERSONAL BRANDING by stating…
• He had a PRESTIGIOUS MBA and he knew MORE ABOUT RESEARCH & PERSONAL BRANDING and his advice to me was…..
• My brand will NOT be sustainable (he put the word NOT in all caps)
• My brand is Vague and ambiguous
• My audience & my clients come from villages
• People who come to me are in awe of my tattoos
• I am boring
• All the recommendations I have online – are fake.
Response to Mohammad: AND THEN HE HAD THE AUDACITY TO LET ME KNOW….
• He can advice me on Personal Branding
• He can guide me
• Given his MBA, he can do a complete research on my brand
• Help me make and create a sustainable brand
• And yes – he would charge me money for this
• That I am a self-proclaimed Brand Coach
Response to Mohammad: AND FINALLY HE LET ME KNOW
• That he predicted I would EDIT this letter and post this letter all over social media – because that was the ONLY thing I could do.
Response to Mohammad: AND THEN HE ENDED THE LETTER STATING…
• I am Sorry but I don't think you can teach me anything. 🙂
• Yours Truly!
Now,
I normally receive around an average
of 9 to 10 emails & messages
of abuse, insult, judgement and mockery
From trolls and haters
Which I honestly don't fucking mind
And I seriously don't fucking care
So why did I react to this email message?
He insulted my integrity, my drive, my desire and my passion
To sincerely want to make a change in his life.
The funny thing is
This guy is a fucking loser.
Earning a shitty fucking salary
With a Dummy Position
With a Fucking outdated Fucking MBA
Under a mountain of Debt
Living in a Fucking shithole apartment
With ZERO knowledge & application
Where Personal Branding is concerned
And then he fucking barks like a dog?
The reason I let him know who I am
And what I can do is because
He questioned my power and ability to work online.
In less than 30 minutes
I Showed him who I am
and what I can actually do
Where the social media and the internet is concerned.
Mind you
In my 11 years of dealing with hundreds of clients
VIP's as well as ordinary students
I have never – and I mean never
threatened or tried to exploit them
This is something I have never done
and it is not something I am very proud of.
I have had serious fights and arguments
Disagreements & shouting scene
But when you cross the line
You cannot assume I will keep quiet.
Response to Mohammad: Just to make you understand my rules:
1. You maybe my client. But I am not your fucking dog.
2. Just because you pay me fucking money, doesn't mean you can fucking disrespect me
3. Yes, I do fucking use abusive language, I am a fucking show off and a pompous prick but I have the maturity and discretion to know where to use it and when to use it. When I am with children, elders, my teachers, mentors and the people I look up to, I am as humble and sincerely polite as any human on the planet.
4. For those who doubt my lack of education – do you seriously think I would have been called to teach and train the top-level management of Petrofac? Oracle? IBM? LG? Landmark Group?
5. If you do not like me – fine. We can go our separate ways but in peace.
6. If you didn't feel I gave you value for money – please – tell me. I will seek ways to compensate you.
7. If you do not wish to keep in touch – you can block and delete me.
8. There is ALWAYS a good way to sort things out. But making an enemy for no reason – what is the point?
I seriously thought about this incident and I can tell you without a doubt – I have no fucking regrets about what I did.
Response to Mohammad: BIGGEST CHALLENGE TO YOU
YOU DO NOT BECOME A BLOGGER because you can get a domain for $1
YOU DO NOT BECOME A PHOTOGRAPHER because you have a camera, you are a member of Gulf Photography Club and you can click pictures?
YOU DO NOT BECOME A RESEARCHER because of your fucking MBA
YOU DO NOT BECOME AN INDUSTRY EXPERT because you can google articles for FREE online or get to watch videos for FREE online
MY ACHIEVEMENTS COMPARED TO YOURS
1813 videos online
1,300+ articles online
9 Facebook groups with over 200,000+ followers
Average of 1,000+ views on my website per day
I post around an average of 50 posts on Social Media Everyday
I have 3 people working for me and my brand
I spend $2,000 on advertising & content per month
I earn an average of $500 per hour to $1,500 per month for few hours of work per day
I have been the face of Coca Cola, featured on Dubai Government Network, Yahoo News, TED talks. 
If you google my name – You get links – worthwhile fucking links.
So what about you? 
What are your fucking credentials you fucking dildo? 
Response to Mohammad: What I want you and everyone to know is this.
In today's Social Media & Internet Connected world
Do not and I repeat DO NOT make enemies
Online Content writers, Social Media Experts or Media Personnel
It is suicide for you, your career and your future.
I am glad this man learnt his lesson.
And woke up 30 minutes before it was too late
Because had he not made peace
I would have made sure – his destruction would be my obsession.
And given how obsessed I am and can get
I wouldn't spare him.
Response to Mohammad: IMPORTANT LESSONS TO LEARN
1.Mohammad: NEVER EVER send a written email impulsively
2.Mohammad: NEVER EVER make enmity with Online Content Writers, Social Media Experts & Media Personnel
3.Mohammad: Do not start showing off and cause trouble especially if you are under-debt, do not have your career on track and most importantly if you are family man
4.Mohammad: Do not assume just because someone is humble – they are weak
5.Mohammad: NEVER questions a good man's integrity
6.Mohammad: NEVER ignore email or messages
7.Mohammad: NEVER make enmity with people better, stronger and more powerful than you
8.Mohammad: NEVER talk big if you are a piece of shit
PS
Response to Mohammad: MY OPEN CHALLENGE TO YOU
Keep me updated on how much money you make after 10 years
Keep me posted on your Fucking Photography Passion, Business Venture & Hobby
Keep posted on how much you rise through the ranks in the corporate world
Keep me posted on how much success you enjoy
Keep me posted on how much your MBA helps you especially given the fact you pointed it out to me.
Response to Mohammad: MY PREDICTION FOR YOU
You will forever earn fucking peanuts, earn peanuts and live a middle class life. Why? Habits form people and behaviors. You know me since 10+ years. In the 10+ years, I made more mistakes than you have, lost more money than you would ever earn and suffered more than you will ever have. But in the end – today I earn 10 times more than you, live my life 10 time more happier than you do and enjoy life 10 times more than you would ever. I am 10 times more successful than I was an enjoy an online presence and reputation that you will NEVER have.
You will NEVER be a successful photographer because you are Fucking Lazy, Fucking Confused, Fucking Ordinary, Fucking Lame & Fucking Lack Creativity
You will NEVER succeed as a Industry Leader because You are a Bitch who bitches about people, A Fucking Backstabber who stabs others, A Fucking Coward who writes bad things to people and ignore them, A Fucking Waste of Space because all you do is talk big and yes A Fucking Moron because you Bite the hand that feeds you. I could have been your biggest ally – you now made me your fucking biggest enemy.
You are a Fucking Retard with a Retarded way of thinking. You proudly stated you are a "MUSLIM" and your name is "MOHAMMED" and that you are "INDIAN" working for an "INDIAN" company. So fucking what? Shove these facts up your hair fucking bumhole and wait for it to ferment. On what fucking context are you bragging about your religion, your nationality or your company's origin? Being a Muslim makes you superior? or being an Indian and smelling like curry? or working for a fucking Indian company where they pay fucking shitty salaries and smelling like curry all together? Your thinking is fucking limited – which is why you identify yourself based on religion, borders, and corporate identities. Identify yourself as a Human Being and see the difference you will make. And that is the biggest reason you will fail. I am 100% sure you ALL THE MUSLIMS reading this would be ashamed of you. Why? Because the majority of Muslims I know have more integrity, character, and maturity than you would ever have.
Finally, you just spend $150 and you talk so much? Fuck you bitch. That maybe how much you are worth. This year I spend more than $85,000 on my personal brand which is serious fucking business. So the day you remove your Indian Head from your Indian Curry Smelling Asshole, only then you will grow.
MY OPEN CHALLENGE TO YOU.
This article will FOREVER BE ONLINE so that you can see it and remember it.
However, be fucking grateful that
I haven't put your real name
Not tagged any of your company employees or relatives
Not targetted your company
Not run a SEO with your name to fuck your life permanently in the Middle East.
So the next time you think of acting too fucking smart, or think of getting lazy and comfortable or want to forget about what you did – let this be a constant fucking reminder – what you did.
Loy Machedo
The World's #1 Personal Branding Coach
www.LoyMachedo.com
www.whoisLoyMachedo.com
www.ThinkPersonalBranding.Com
***************************************
Loy Machedo
—————————-
If you enjoyed the article, please like, share and comment.
Loy Machedo
The World's #1 Personal Branding Coach
———————————-
Loy Machedo's Short Movie With RSN8 Productions
—————————
Coca Cola Features Loy Machedo in its Viral Advertisement
—————————
Loy Machedo Speaks at TEDx Dubai 2011 On Prejudice
—————————
Loy Machedo featured on National Television
—————————