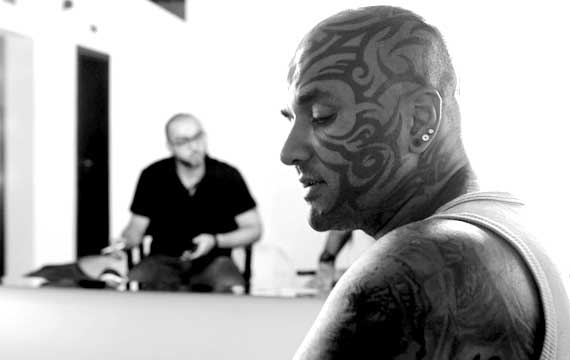 Loy Machedo's Response To His Ex-Girlfriend Giving Him Advice On His Dress Sense (Warning: Explicit!)
From the desk of Loy Machedo
I normally receive a lot of free advice from a lot of people.
I am pretty sure they have all the best interests and intentions
when they give me their 'good advice'
However, through experience I have learnt
Just because you have your heart in place
Doesn't mean your brains are in place.
So here is my thinking and response
To my ex-girlfriend who thought
It was appropriate to advice
The Legend of Loy Machedo.
Read it….and let me know your thoughts!
Loy Machedo
The #1 Personal Brand Strategist In The World.
www.loymachedo.com
www.whoisloymachedo.com
www.ThinkPersonalBranding.com
********************
ADVICE / SUGGESTION BY A WELL-WISHER
I received this email from a well-wisher.
She said
"Just a piece of advice..Take it or ignore it..Ur choice… Pls dress well on ur insta videos..U appear quite shabby in them"
Along with that, she used the quote of
TOM FORD that stated
"Dressing Well is a Form of Good Manners".
********************
LOY MACHEDO'S LOGICAL THINKING.
Whenever anyone gives me advice, this is what I do.
I ask myself the following questions.
1) What is the profile of the person giving me advice?
2) Why is this person giving me advice?
3) Is this person qualified in my line of work to give me advice?
4) Does this person have a proven track record of mentoring people like me to greater levels of success?
5) What will be the end result of me applying this advice?
********************
ANALYSIS OF THE ADVICE
And when I look at these questions ….this is what I get.
1) WHAT IS THE PROFILE OF THE PERSON GIVING ME THIS ADVICE?
She is a housewife. Her expertise is in the House, taking care of children and taking care of the husband.
2) WHY IS THIS PERSON GIVING ME ADVICE?
She is a well-wisher. However, she is technically, competitively and professionally uneducated where Personal Branding is concerned. And she has the tendency of being motherly towards men thinking she can change people by her love.
3) IS THIS PERSON QUALIFIED IN MY LINE OF WORK TO GIVE ME ADVICE?
Has she read around 300 books a year like me?
Absolutely no.
Does she earn as much as me?
Absolutely no.
Does she have an amazing brand presence like me?
Absolutely no.
Her husband earns and looks after her.
All she has to do is keep his head (both upper level and lower level) happy.
So she doesn't have any real world skills of being a Personal Brand Expert.
All she can possibly be an expert in – is being an employee at it best.
4) DOES THIS PERSON HAVE A PROVEN TRACK RECORD OF MENTORING PROFESSIONALS LIKE ME TO GREATER LEVELS OF SUCCESS?
Nope.
5) WHAT WILL BE THE END RESULT OF ME APPLYING THIS ADVICE?
I will become ordinary like everyone else.
I will become boring.
I will lose my trademark.
I will get back to the Red Ocean of Overcrowded Competition where everyone is like everyone else.
FINALLY….
She has used the quotation of TOM FORD…
Let's analyze his profile.
Thomas Carlyle "Tom" Ford is an American fashion designer, film director, screenwriter and film producer. He gained fame as the creative director at Gucci and Yves Saint Laurent.
So the question is – do I need to follow the Brand Principles of Gucci & Yves Saint Laurent – whose Brand Essence is more focused on Looks rather than Substance & Intellect?
Nope.
********************
LOY MACHEDO'S CONCLUSION
1) If you are not an expert in my Industry – Shut The Fuck Up!
2) If you are not earning the kind of money I am earning doing what I am doing – Shut The Fuck Up!
3) If your husband is earning and looking after you – Shut The Fuck Up!
4) If all you do is cook, clean, fuck, suck and look after babies – Shut The Fuck Up!
5) If you haven't read 300 books a year – Shut The Fuck Up!
6) If you are in your fucking comfort zone while you have never taken a single fucking life-threatening risk like me in your life – Shut The Fuck Up!
7) Just because you browse the fucking Internet and search for smart sounding words to feel intelligent – Shut The Fuck Up!
8) If I didn't ask you for your advice – Shut The Fuck Up!
9) If you don't understand my Brand– Shut The Fuck Up!
10) If you cannot help me with money or pay me money – Shut The Fuck Up!
***********************
Loy Machedo
www.ThinkPersonalBranding.com
***********************
WANT TO LEARN THE SECRETS OF EARNING MONEY?
Join Loy Machedo's Online Personal Branding University
www.ThinkPersonalBranding.com
***********************
Coca Cola Features Loy Machedo in its Viral Advertisement
***********************
Loy Machedo Speaks at TEDx Dubai 2011 On Prejudice
***********************
Loy Machedo featured on National Television
***********************