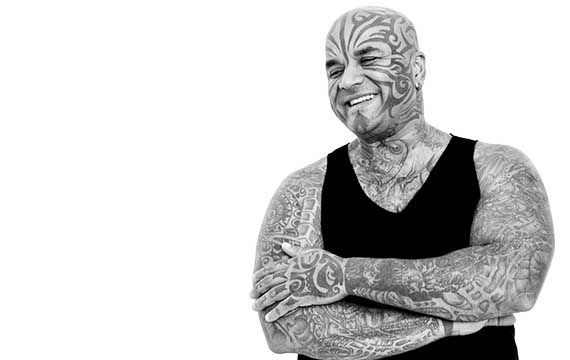 Loy Machedo's Controversial Response To His Student
Editors Note:
What would you do if a student of yours achieved a milestone?
If common sense proves you right, it is without a doubt, you will congratulate the student.
Now consider that your student is a High-Powered-A++ Powered Executive working for a Multi-Million-Dollar Company – that too at a very high level.
And the student takes the humble approach of thanking and acknowledging you publicly for her achievement.
What would you do?
Congratulate her?
Or Warn her?
Let me just give you her background
She is a divorced single mother who heads a very powerful position in a Multi-National Giant based in the West. She could hardly utter a few words in public – let alone say a few words to a group of 3 or 4 people in the group that I used to train individuals.
After being my student – she not only was able to overcome her personal challenges, she shot up the corporate ladder and achieved both personal and professional success.
She send my group a message letting everyone know of her accomplishment. And then proceeded to dedicate the victory to me.
However, after reading her message, I gave her a response which I think she didn't expect.
Here is my response to her…
Let me know what you think.
(PS – I have changed the name to protect her identity and respect confidentiality.)
Loy Machedo
The #1 Brand Coach in the Middle East.
www.whoisloymachedo.com
*****************************
Dearest Patricia,
I saw your message in the morning however, being involved in my own personal goals and challenges – I decided not to respond.
The reason being – I didn't want to give you a half-assed response. And at the same time I wanted to say something that would add value to you – apart from the cliché pleasantries and compliments most people in the group gave you.
Now the first thing I want to address if you giving me credit for what you have achieved.
Keep this much in mind – there are many students whom I have taught over the years. Some have succeeded. Many haven't. And when someone fails – I remind them that is their own responsibility and their own doing for their own failure. Because the principles I teach are universal in nature. However, the results always vary.
And when the results do not go their way, some throw up their hands and give up.
While others keep fighting on until they achieve success.
You for one – belong to the latter.
You never give up until you succeed.
And that is what makes you a champion.
So in the same light – you have succeeded not because of the knowledge I have imparted.
Rather because of your own proactive and constructive application of those very principles I shared with you.
So in the profound words of William Ernest Henley
Out of the night that covers me,
Black as the Pit from pole to pole,
I thank whatever gods may be
For my unconquerable soul.
In the fell clutch of circumstance
I have not winced nor cried aloud.
Under the bludgeonings of chance
My head is bloody, but unbowed.
Beyond this place of wrath and tears
Looms but the Horror of the shade,
And yet the menace of the years
Finds, and shall find, me unafraid.
It matters not how strait the gate,
How charged with punishments the scroll.
I am the master of my fate:
I am the captain of my soul.
I tell you…
YOU are the master of YOUR OWN fate
YOU are the captain of YOUR OWN soul
So in that context – I congratulate you for your achievement of taking charge of your life.
Now coming to the achievement of speaking in front of a large audience.
There are a couple of steps you took to achieve this.
1) You stepped out of your comfort zone
2) You tried something new
3) You undertook the challenge to speak in front of thousands
4) You practiced the art of script writing
5) You delivered in front of a large audience
6) You felt you achieved success – thanks to the feedback of the audience members.
However, here is where I have to surprise you and rather than congratulate you – I have to sternly warn you.
Let me tell you why.
1) Stepping out of the comfort zone = Good.
2) Trying something new = Good
3) Undertaking a challenge in front of a large number of people = Good
4) Practicing a new skill = Good
5) Putting yourself on the spot to be evaluated by others = Good.
6) Getting a feeling of success due to feedback = Good.
However, let's look at it from my personal example.
In the context of
1) Losing 43 kgs and getting in top shape
2) Overcoming busted knees and a broken lower back – to running a half-marathon
3) Learning Cycling
4) Mastering swimming in the Ocean when I couldn't even swim in a pool
5) Conquering a triathlon
I achieved phenomenal success.
That too – all within 24 months!!!
However, all this came at a price.
And mind you – I am not talking about the USD $55,000+ that I must have spent on the sport or in terms of investing in myself, or the effort.
I am talking about the "Opportunity Cost" that I have to face today because of the actions I took yesterday.
Yes, I achieved incredible results and inspired many people with my adventure and challenge.
However, I moved away from my core purpose in life.
I forgot where I had come from.
I forgot what I was supposed to do.
I forgot why I used to do what I was doing.
And in all the pomp, glory, attention and applause, I got carried away.
So what am I trying to imply here?
Simple.
You and I are getting old.
Age is catching up.
We are no longer in our 20's or 30's.
We are reaching the dreaded 40's and then 50's and after that….
Well I don't want to get there.
So whatever you are doing or planning to do – ask yourself
Is the action what I am doing
Is the effort that I am putting
Is the time that I am investing
Is the money that I am spending
If the focus, discipline and dedication I am giving
My long term objective?
My 20 year goal
My life purpose?
My overall vision?
When I look back at the last 2 years I spent in Dubai – I would say – I just wasted my time doing what wasn't necessary.
Yes, the argument can be – Do whatever makes you happy.
But at what cost?
I did all the 6 steps you have undertaken so valiantly…..
1) Stepping out of the comfort zone
2) Trying something new
3) Undertaking a challenge in front of a large number of people
4) Practicing a new skill
5) Putting yourself on the spot to be evaluated by others
6) Getting a feeling of success due to feedback
However, it was for the wrong things.
And now as I sit all alone in Thailand
I reflect on what all I had done.
And seriously – I wish I could turn back time.
So what I want to caution you is
Do not get carried away by the euphoric dopamine infested feeling of accomplishment and get carried away into the wrong direction.
This is one big dangerous path that will blind you sense and numb your intution.
And this happens with success.
That is why success sometimes – can be a very dangerous thisn.
So now – what next?
If I have the liberty of still being your Coach, these are the challenges I would rather give you – instead.
1) FIND TRUE LOVE
As we grow older – we become cynical. And with this come depreciation of personality and charm. To find love – at your age – you would have to be, look, feel and act young again. You would have to hunt and practice the art of seduction. This would challenge you to bring out the 'sexy' and 'attractive' in you – which in turn will propel you to success both personally and professionally. And this in turn will bring out the creativity in you.
Remember this much – it is very easy for a woman to give excuses and give reasons not to get someone suitable. However, if you can challenge and achieve the challenge of finding love – true love – the equation 1 + 1 = 7 will come into play.
Ever heard this song?
2) DO NOT ACCEPT ASSIGNMENTS THAT DETRACT YOU FROM YOUR VISION.
Agreed that you made an impact by taking on the speaking and organizing challenge for your company. However, how does this add value to your brand as someone who will one day become the CEO of the company? And before you even answer this question – ask yourself – how many CEO's do you know who have taken the role of being an EMCEE – that too to entertain others? If you want to impress people – do it with the numbers game. Bring in absolute revenue, clock in the big numbers, rub shoulders with the top dogs and ensure you are noticed for your corporate achievements – not entertainment.
3) BRAND VIOLATION
I remember once informing my Mentor – Mohammed Murad that I was planning to become a Trainer full time. And then I also let him know I was going to be an EMCEE for events and weddings. Very strangely – he told me not to do so. He asked to choose ONLY one. I was confused – why? Later on my other mentor at that time (who is a CEO of a multinational giant) even requested me not to do this. In fact – he even offered to pay me the same amount of money for every gig I refused to do.
I was absolutely confused and wondered – why?
Today in hindsight – I absolutely understand.
You cannot be identified as the BEST in more than one thing.
Remember this much – be known in your industry for one thing and one thing alone. So now the question is what?
4) FINALLY – ASK POWERFUL QUESTIONS
Given the fact that you are now getting officially older – ask yourself the right questions – keeping in mind a long-term vision. Whatever you do – keep asking yourself – is this adding value, purpose and focus to your overall goal? OR are you just convincing yourself just so that you can do whatever you want to do?
Keep this much in mind – while you spend more time doing these extra-curricular activities – someone out there is working hard to snatch and rob you of your dream and your goal.
So remember to be manipulative, sharp, intelligent, shrewd and purposeful.
I hope what I have shared sheds some light into your life.
Until then.
Loy Machedo