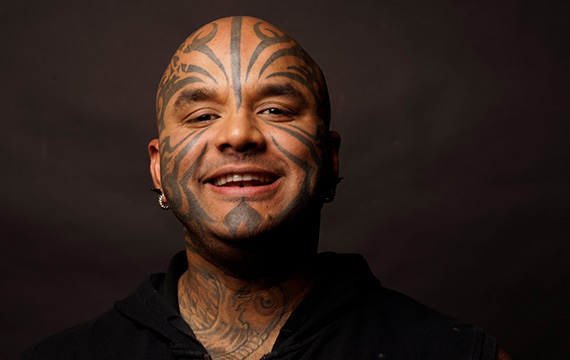 You Ask The Question – Loy Machedo Gives The Answer
These are some of the questions which my young client asked me. I thought they were worth sharing with you. See if they add any value to your life and help you see things clearly. Enjoy another episode of "You Ask The Question – Loy Machedo Gives The Answer"
***************************
YOUR QUESTION
What do I do when I'm left with nothing?
LOY MACHEDO'S ANSWER
When you are left with nothing, you will be forced to do whatever it takes to survive – everything from Beg, Borrow to Steal.
You may not know the answers to these questions right now because you haven't been in that situation.
Don't sweat it.
We have all gone through this phase in life. Even me – I didn't know what how to kiss a girl, how to have sex, what a porn movie was, how to write my first formal letter, how to apply for a job, how to drive a car, how to face an interview, in fact, just last year I was faced with the biggest 'how to' when my baby was born. I had absolutely no experience in what to do.
I learnt holding the ropes.
Remember – cross the bridge when you get there.
And if in case you are afraid if you will fail or succeed – its simple. You will either sink or swim. If you sink – nothing to worry about – you are dead. If however, you do swim – means you are doing just fine.
***************************
YOUR QUESTION
What are the steps that I need to take to get out of rock bottom?
LOY MACHEDO'S ANSWER
Don't sweat it right now. Just focus on doing what you are supposed to do – that is completing your education & working during your free time. Both will compliment each other. One will help you educate your mind & sharpen your skills. The other will help you in implementing those skills you learn in your head.
Trust me – don't sweat it right now.
***************************
YOUR QUESTION
My parents are currently out on vacation to Hong Kong, a place where protests are still happening. I'm worried about them because if they come back heavily injured or even not come back at all, I wouldn't know how to support myself.
LOY MACHEDO'S ANSWER
The chances that your parents would get into an accident in Canada are far greater than they getting into any problems in Hong Kong.
So don't worry.
Like I tell people – when shit has to happen, it will. And when it does – we will figure out a way to clean it. Until then, just keep the diapers on the baby.
And with regards to "I wouldn't know how to support myself." – As long as you have 2 hands & 2 legs and a working mind – you will be able to get a job and earn at least basic income. That should help you at least get through the initial phase. You may not make millions but you will make enough to survive & sustain.
Later on, once you get your feet firmly on the ground, you then look at step 2, from how survive to how to thrive.
***************************
YOUR QUESTION
I'm aware that I would need to survive but there might be lots of hidden variables that I might not know about to do this.
LOY MACHEDO'S ANSWER
None of us do. When we were born from our mothers womb, none of knew anything. From crawling, to walking, to talking, to reading. We learnt it one step at a time.
Adopt the same mindset.
***************************
YOUR QUESTION
How long do you think you have until you die?
LOY MACHEDO'S ANSWER
I can die even right now – who knows?
In fact, how do you know I will die before you?
How do you know if you will not before me?
None of us know the day when we will die.
Like I tell people – take each day as it comes.
And when you wake up and know you are alive for yet another day – take it holding the bull by the horns.
However, the day you die – you don't have to worry about waking up, now do you?
***************************
YOUR QUESTION
I wanted to ask this because so far, I have not yet met anyone like you and I truly believe that it would be a huge loss for this world if you died. If anything, I will definitely come back to pay for your services if you happen to still be around.
LOY MACHEDO'S ANSWER
We all were small babies who were sucking on our mothers breasts as an infant.
However, once we grew up, we stopped suckign on our mothers breast.
As a child, we kept holding our fathers hands for support and love.
But as we grew up, we stopped doing that.
As young adults, we stuck to our friends for an identity, for acceptance and for validation.
However, that changed when we joined the corporate world.
Every phase of our lives is nothing but just that – a phase.
We need someone until we that need exists.
However, at some point that need no longer exists.
And when that need no longer exists – we move on to seek better things.
Just as you didn't need your mother and father forever, you will not need me forever.
At one point your parents were your heros.
Today they are not.
In the same way, I maybe a mentor figure to you today.
One day you will outgrow me and you will move on.
So let life flow.
And when the time comes – you will find the next 'role model'
Until the day you will have to take on this role of being one for your own little one.
*********************************
Loy Machedo
Personal Branding Strategist
+66-92-541-4784
*********************************
BLOG: LoyMachedo.Com
PROFILE: WhoIsLoyMachedo.Com
SERVICES: ThinkPersonalBranding.Com