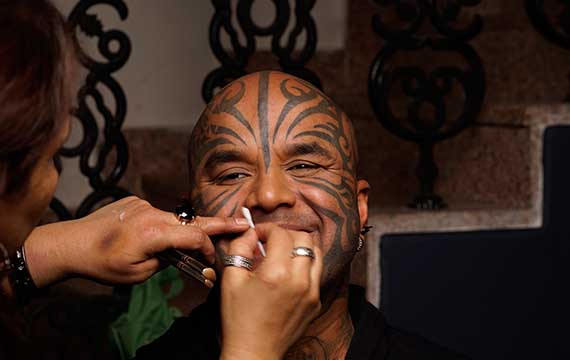 Loy Machedo's $1,000 Worth Tips & Suggestions For Free? Interested – Read On.
Editors Note:
Clients pay me a lot of money to ensure that their Brand Stands Out, Grows, Improves and Evolves.
Here are 80 Tips I have managed to compile – which I offer my clients.
In as much as they sound silly – try applying it and mastering them.
If you can do that – trust me – you will be moving in the big leagues.
Loy Machedo
Personal Branding Strategist
whoisloymachedo.com
**************************************************
1. A physical touch does magic. Do you know how to touch the other person – in business, in a relationship or during sex?
2. Always Focus On The End Goal
3. Always work with a Sense of Urgency
4. Anyone who calls you to the negotiation table – has something to gain and something to lose. Know clearly what you will lose and what you will gain.
5. Anytime you are eager to make a impulse purchase – wait 10 days
6. Anytime you are eager to make a life decision – wait 10 months
7. Anytime you are planning to lose your cool – count to 10
8. Avoid Arguing with a Fool
9. Black or White – Choose One. Being Grey doesn't help
10. Changes occur at the speed of light – as they say. What are you doing to evolve into this change?
11. Choose your battles wisely
12. Create an illusion of whom you want to be to the world – and then work your ass off to make the world believe you are that person.
13. Do not waste a dollar of your time & effort for a penny worth of activity, person or situation
14. Do you know the subtle of negotiation? For instance – sitting across the table causes distrust but sitting next to each other without a table in between results in connection? Or did you know – sitting on a chair higher makes you more powerful than the person sitting on a lower chair? If you didn't know these points – better get yourself a Negotiation mentor
15. Donald Trump. Don't try reasoning out with him. It will not work. Identify those people who are the 'Donald Trumps' in your life. Keep negotiations and sensible conversations away from them. Problem Solved.
16. Ensure you go to a deal with a 'take-it-or-leave-it' deal
17. Ensure you remind yourself who you are and what you are destined to do. And then go out there and do it.
18. Every Decision Should Be Made With Your End Goal In Mind
19. Fight for what you believe – however fight smart battles. Logically. Not Emotionally.
20. Find out what it means & Use it in your life – Eros Pathos Logos
21. Find out what it means & Use it in your life – Quid Pro Quo
22. Find someone amazing to work with. And work with them day and night.
23. He who laughs last, laughs best.
24. I read this somewhere and it still rings in my head…..
25. If there is an elephant in the room – and someone needs to address it – go ahead and be the 1st one to address it. Sometimes its better to clear the air – instead of acting like it doesn't exist.
26. If you can be a friend first and then develop a business relationship next – the relationship will survive anything.
27. If you pay peanuts – you will get monkeys.
28. If you say something – do it. Stick by your word – good, bad or ugly. An empty bark will destroy your reputation forever.
29. In Business – Likability survives longer than expertise.
30. Instead of taking 2 months off every year for a vacation – Each and everyday ensure you have a few hours to enjoy and have fun. Life is too short to plan so far ahead.
31. Intuition is like a muscle. Use it frequently. It will become stronger.
32. Job or Negotiation – Make sure you have a specific close and end to the deal. Do not accept "I will get back to you shortly"
33. Know what you stand for. And then let people know what you stand for.
34. Knowing what you are going to say: Useful
35. Knowing what you are not going to say: Critical
36. Knowing what you shouldn't have said but said: Fatal
37. Life is a Game – Learn the Rules. Ensure others follow them. But in your case – Find the Loopholes.
38. Lying, Bullshitting and taking people for a ride – takes practice. If you are interested in walking down that path – practice. The question is – why should you? When in Rome – do as the Romans do.
39. Make sure you stand by the person important to you. Even if he or she doesn't do it later – he will realize your importance when you are no longer there.
40. Meeting face to face sometimes solves greater problems than discussing this on email.
41. Never Give in. Never Give up. Never, Ever, Ever, Ever Give up. Never, Never, Never Give up.
42. Never Lose Sight Of Your Goal
43. No one changes. Only you do.
44. Once a while it is important for people to know – they shouldn't take your kindness as your weakness
45. One Dollar or One Billion Dollars – Ensure you do not violate your principles at any cost. They price is the issue – than that is not your value system or principle – but a conditional clause waiting for the highest bidder.
46. One step at a time. Just One.
47. Pace yourself. Remember – going too fast, too soon – you will burn yourself out. The one who saves enough gas until the end – wins.
48. Patience is a Virtue. Develop it.
49. People who can read in between the lines – achieve greater success than the ones who take things literally.
50. Problems are like Dogs. If you run away from them, they will chase you. If you stand up to face them, they will fight with you. But eventually give up and disappear.
51. Rain falls on a duck's back and falls off effortlessly. It doesn't bother the duck. On Social Media – people abuse me, mock me, crucify me. I let it rain down my back.
52. Relationships are successful, if you can offer equal or greater value to the person across the table from you. Ensure that it remains this way or else the relationship will soon be non-existent.
53. Remember – people are smarter than you think.
54. Remember – when it comes to remuneration – not everything is money. Sometimes you need to look at the larger picture.
55. Remember the Loy Machedo Princple of 4-7-30-3 – Takes 4 seconds to judge you, 7 seconds to form an opinion about you and 30 seconds to decide if they want to do business with you or not and 3 minutes to confirm the deal or not.
56. Remember this much – In your life, if something or someone is too good to be true – it always is that case.
57. Self Depreciating Humor does wonders
58. Some business deals – its best to get in and get out – fast. Those business deals – make good money and fast money. Focus on making money there. But the business deals where the relationship is longer – focus on the value. Not money.
59. Sometimes – if someone owes you money – its lesser headache to let go than to keep harping and haunting them. Sometimes – peace of mind of letting go saves you a lot unwanted stress of following up.
60. Sometimes choose to lose the small insignificant battles to win the Complete War.
61. Sometimes meeting your adversary without any agenda, just meeting up – solves greater problems than actually planning to solve a problem.
62. Sorry and Thank you are 2 words that should be used sincerely and frequently.
63. Success the first 50 years or the last 50 years – Choose one. You can't have both.
64. The best revenge against someone? Give them the illusion that they won.
65. The biggest mistake you can make – is expecting you can change someone.
66. The future is all about Collaboration. For your project – who are you collaborating with?
67. There are some people who are not coachable. There are some who will never change their bad habits. There are some who are like a bottomless well – no matter how much you invest or put into them – it will never end. Identify such people. Keep away from them
68. Too stressed? Have sex, masturbate or get a super relaxing massage.
69. Want to improve your body language – get a dog and start communicating with it
70. Want to learn a powerful tool of great communicators, mediators, negotiators and leaders? Learn to ask intelligent questions. And learn to ask many questions.
71. Want to make someone feel like shit? Ignore them.
72. When the person is intelligent – Under-promise & Over-Deliver. When the person is smart – Over-promise & Simply Delivery the Best of what you promised.
73. When you are meeting someone powerful or influential or someone whom you need – do not go to them empty handed. Give them something of value by meeting them. And I do not mean a bribe – rather something of total value that would make them interested to meet you always.
74. Where it comes to service and reliability – be predictable. But where it comes to innovation – be unpredictable.
75. With Businessmen – keep this much in mind – Even if you quote them one tenth of your value – they will still tell you that you are way beyond their budget. Always quote them your true value and be prepared to walk away.
76. Yawning is contagious. Sickness is contagious. So is mediocrity. What is your work place like? What are your colleagues like? What are your relatives and friends like?
77. You make a mistake – admit it asap.
78. You stamp on Shit. Its over and done with. Wipe it off. Move on. Shit happens. Shit will happen. Let it happen. Move on.
79. Your Perception is Your Reality
80. Your real and most dangerous enemy – is the one you do not know exists. Because like Brutus – he will stab you in the back.