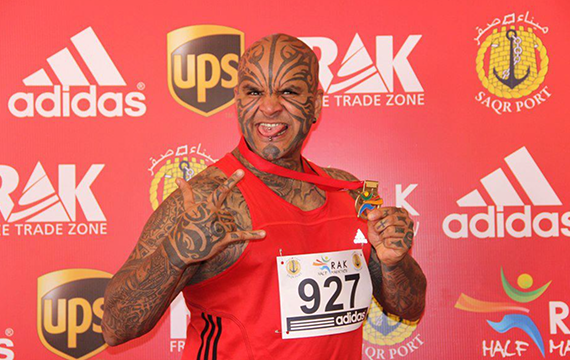 Loy Machedo Scam Exposed – Evidence Against Loy Machedo
From the desk of Loy Machedo: Loy Machedo Scam Exposed
My haters and critics pop up from all over the world – try their best to 'expose' me. Honestly no idea what they find out or which reputable website they get this information. However, admiring the amount of effort and hard-work they put into 'exposing' me – I thought why not give them a boost as well in the "Loy Machedo Scam Exposed" section?
So Ladies & Gentlemen – I present to you – Loy Machedo Scam Exposed. Let me know what you think. Feel free to comment below.
If you wish to get in touch with me loy@loymachedo.com 
Loy Machedo
The World's #1 Personal Branding Coach
LoyMachedo.com
WhoIsLoyMachedo.com
ThinkPersonalBranding.Com
———————————————————–
Here is Genius Number 1 with his/her amazing discovery: Loy Machedo Scam Exposed
Let me tell you who loy machedo is.
He is no one.
It's a fake internet identity of this fuckall Indian guy who some how moved to Dubai earned some dhirams and then went to Thailand or Philippines, married some foolish chick, or god knows she is some random women he spent time with there and clicked some random pics with her claiming himself to be married to her.
He mentions about his following and recommendations on linked in and facebook,and tells to google his name on internet. But to be brutally honest it's not a fucking big deal to get a website made using Word press or Weebly is the easiest way to create a website, store or blog and he probably uses weebly with a hosting .
In one of his answer he mentions that he lost everything in Dubai and was forced to move to India because of his passport .
Now , after reading the above statement you might think that he migrated to Dubai for some work from India,right?
But in one of his other answers, he tells about he being born and raised in Dubai.
Then why the fuck do you fucking need a Indian passport if u are born and raised in Dubai it self.
Big Fucking lie.
He tells about his Ted Talk and a fucking coca cola advertisement.
First of all let me tell you about Ted talk.
Please refer this link.
Now there is a application process, to help increase your public speaking skills . And this is carried out by TED: Ideas worth spreading .
So somehow this jerk got into Ted and delivered a speech.
Now Coca Cola advertisement.
He got into the advertisement due his tattooed body . I am sure the Coca Cola people wanted people from different ethnicities and background and guess what he some how got selected due to his big tattooed body.
Being on coca cola advertisement NOT A BIG DEAL.
He being on news.
I saw the video, and to be honest I never saw the person who was interviewing him.
So a fake thing again.
He makes some Random fuckall videos on CBSE and people scoring 99%.
First of all he starts his video by saying , today the internet is filled with this cbse 99% topper and all ,who cares!
These are his words. But here is the strange thing,
You live in DUBAI/Thailand??(I have no idea where the fuck he really lives) and your internet is filled with CBSE news? Fishy.
So guys you guys might have got an idea about what this dumb ass jerk is,And how he fucking lies so much that he forgots what he has lied about. LOL
So STOP following him he was never popular,just gained some following on quora.
I am damn sure he is some big con artist like KRK.
Staying anonymous for staying safe! Who knows he might be a fucking thug or something!
———————————————————–
From the desk of Loy Machedo: Loy Machedo Scam Exposed (Part 2)
———————————————————–
Here is Genius Number 2 with his/her amazing discovery: Loy Machedo Scam Exposed
Evidence 2
Loy Machedo is a fake person.
His answers are fake and his stories always change.
He states he lives in Thailand and in some other answers he states he lives in Dubai.
He also lies about where he was born, in one of his answers he states that he was born and raised in Dubai by his parents, while in another answer he states that he was sent back to India because he had Indian passport, due to his financial conditions.
If he was born and raised in Dubai itself, why would he have a Indian Passport.
Also his real name is not LoY Machedo, he is a south indian and used to live in Mangalore , India.
He somehow got to Dubai, god knows how.
He has a fake website and fake LinkedIn profile with paid recommendations.
He also has a YouTube channel where he posts some random shit about CBSE and Indian education system.
Also , he asks weird questions which are totally opposite of what he claims himself as, that is "Personal Brander".
He got a cola advertisement through his crazy tattoo look, which he keeps bragging about.
He also brags about his Ted talk he gave and the reality is that , he was not invited by them, he himself participated in the public speaking program of Ted Talk.
Ted conducts such programs.
here is his fake website having stuff like sex with young prostitute and articles on Dhinchak Pooja, XD.
This is his fake LinkedIn profile in a totally different language.
Here are his weird questions, he says he makes brand and asks other people about how to gain true 1000 followers for his brand.SICK.
Here are some other weird questions he asks
So basically people this is the loy machedo, and he is a con artist.
———————————————————–
So do you have anything about the infamous Loy Machedo Scam Exposed – send me an email – I will copy/paste it for you.
———————————————————–