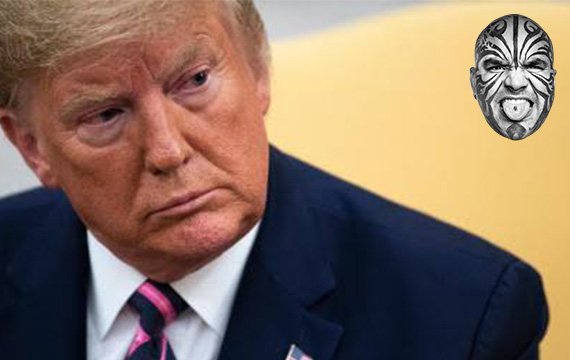 Loy Machedo – A Fake Scammer Exposed By American Citizen In A Shocking Email!
Loy Machedo Fake Scammer? Introduction
This is an email I received from a gentlemen based in the US of A. I received this email on January 03, 2020 at 4:38 AM. I am publishing this EXACTLY as it is without any edits or change. The ONLY thing that has been changed or kept hidden is his identity. I hope you find something of value in this shocking expose!. If nothing else, I have to totally admire & respect the time, effort & patience he took to write this 1,042 worded email.
Nothing but respect to the guy.
Let me know your thoughts whatever they are and good, bad or ugly I will share your comments in my next video
Loy Machedo
***************************
***************************
THE EMAIL: 
Loy Machedo Fake Scammer? Part 1
I live in NY and a friend of mine from Dubai suggested to watch your content on YT. I did take time on my weekends to watch couple of your videos. To be honest, you need to come up with better content. Listed below are my two cents and observations about your channel.
Loy Machedo Fake Scammer? Part 2
Loy, I noticed that you are not good at taking criticism and general feedback. Your immediate response to anyone who gives negative comments are a few slurs and the whole "upbringing" thing that you keep repeating in most of your videos. Meanwhile, I appreciate the fact that you take time to relentlessly upload videos every day, given the situation that not all videos receive more than 1500+ views.
Loy Machedo Fake Scammer? Part 3
I've always wondered, why is that all your headliners are "BREAKING NEWS". Seriously, there is nothing breaking about a story that relates to Dubai. Shit happens all over the world. Well, you've lived your life in Sharjah (not "Saajah" as you say it) and most of your talking points and thoughts are aligned to what common man at the cafeteria near Sharjah Cinema would talk over a cup of tea. I don't find it amusing to bring out breaking news about Expo 2020, Dubai sinking, somebody who owns 25+ apartments in Burj Khalifa, etc. With these kinds of content, do you see your general audience gaining some kind of benefit? In your own videos, you've mentioned several times that you are not a fan of recycled content. However, just spare a few minutes to view your own video three to four times before uploading it on YT. You will notice the amount of repetition and beating about the bush, on a particular topic, a hundred times. Appreciate that some of the contents highlight happenings that might be actual facts from Dubai. However, do not repeat content to an extent where you bore the living daylights out of your viewers!
Loy Machedo Fake Scammer? Part 4
I've also noticed that in many videos, you've talked about your contacts and references with CEOs, Directors, Managers, etc. from various establishments in Dubai. However, it contradicts when you create posts on your YT channel asking references from viewers to help them with jobs. I believe that it would be an easy task for you to help the job seeker land a job since you have got all the right connections, isn't it? Even if you don't accept the fact, it is so evident that recently you yourself fell for a scam by posting a video to help a desperate jobseeker girl. Lol!
Loy Machedo Fake Scammer? Part 5
You've also talked about positivity and how your mentors helped you shape your approach towards a goal-oriented life. However, in some videos, you have contradicted your own self. You constantly keep whining about things not being fair with your life in Dubai, sometimes even in Thailand for that matter. However, you were the one who chose this path. Given the fact that you are encouraged to think positive and look ahead in life, don't you think the same applies to you? I give you the benefit of the doubt in terms of unseen obstacles coming every now and then. But don't you think you should just accept it and move on?
Loy Machedo Fake Scammer? Part 6
Another thing that I've noticed in all your videos is the constant marketing push about helping "this guy" "reputed person" "very influential guy" etc. with their CVs or resume. Okay, given the fact that you don't want to name the person, who has taken your services, I find it amusing that not even one of your customers has given a review/testimonial on any social platform. The only place where you can find testimonials is on your website. I find it really funny how you keep reading out redacted emails. If you receive a compliment from a good customer, wouldn't anyone appreciate and give a shout out to that particular person? Sometimes I kind of get the feeling that you write these emails because the tone of the email you readout has a lot of similarities to your kind of speaking.
Loy Machedo Fake Scammer? Part 7
The whole story about your computer being destroyed by some hackers was another joke. You can fool somebody back in UAE with these kinds of content. You've never even mentioned what kind of loses you incurred during the process. What kind of a hack was it? Encrypted hack or ransomware or malware hack?? However, you repeatedly didn't fail to mention the need for money to fix the issue. You made a YT post saying that your computer was hacked and bam in 2 days you are posting videos using the same iMac. However, recently I heard you mention that your PC was slow and you intend on buying a new iMac. So my question is, was this a push to get some funds from regular viewers? Meanwhile, if you claim to be that happy guy, living in Thailand, not working under a boss, working on your own scheduled and making money through resume services, why would you need donations? Again when you are talking numbers, the figures stand nothing less than 2000$, 5000$ dollars, etc. Lol!
Loy Machedo Fake Scammer? Part 8
Just a couple of weeks ago, you were talking about your abusive stepfather beating you with a cane or a belt and how you promised yourself that you would never follow that path. You were talking through the roof on ensuring to be a good father to your child. Meanwhile, your recent clickbait post on beating your child proved to be ironic. Here you go once again contradicting your very own statements.
Loy Machedo Fake Scammer? Part 9
In conclusion, Loy, seriously stop whining and come up with better content. You are capable of bringing out informative content. There's plenty of stuff that you can talk about being in Thailand. Not the regular rants on prostitution in Dubai, your happy endings with your exes, etc. Come with authentic original content. Then you'll notice your channel grow! Stop name-calling Indians, Pakistanis, Emiratis, Filipinos and address them more professionally as Asians, South East Asians, Americans, Europeans, etc.
Loy Machedo Fake Scammer? Part 10
Last but not least, Mr. Atheist, there is a superpower above and he is One for all humankind. I hope God gives you some sense of direction in the coming days to come up with better content in 2020.
********************
So what do you think?
Let me know your comments & I will feature your comments – good, bad, ugly (uncensored) in the upcoming video!
Loy Machedo