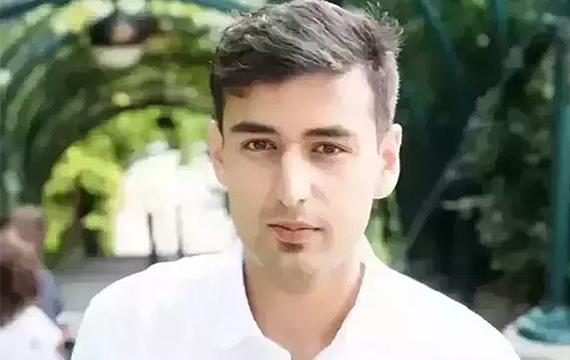 Quora Bans Kanwal Anuvind – The Fastest Rising Star Of Quora
QUORA BANS KANWAL ANUVIND MY DISCLAIMER:
First and foremost – this is NOT a HATE answer or me joining the "I'm-glad-Kanwal-Anuvind-is-gone" I wanted to answer this question objectively & analytically stating all my personal experiences of having known Kanwal Anuvind on Quora. So here I am being very honest and candid about my experiences. I admire this young man and consider him to have incredible talent and a really bright future. My request to you – Let's not hate this young man. If none of us are perfect, then let us not despise someone for not being the same.
Let me know what you think of this article in the comments section below.
Loy Machedo
http://thinkpersonalbranding.com/
http://whoisloymachedo.com/
Want to join my Whatsapp Groups? +66-92-541-4784
Like my Facebook Fan Page – https://www.facebook.com/LoyMachedoDotCom
******************
QUORA BANS KANWAL ANUVIND PART 1
THE SHOCKING NEWS OF KANWAL ANUVIND GETTING BANNED
Now, I have many Facebook & Whatsapp Groups online. And one of them is a Quora Whatsapp Group which is filled with Quora Users, Fans & Followers who like to be in touch with me.
I normally do not read or click any of the links, messages or images – unless of course it is privately addressed to me. And this message was not only sent to my Whatsapp group – but also to me privately. So at 3:35am, Thailand Time, I opened my eyes with difficultly as my Smart Phone's light shone right into my eyes – I focused on the alphabets and this is what it read
As soon as I read the name 'Kanwal Anuvind' and immediately proceeded to read what was written about him.
The link was Pratik Sharma's answer to What is something that needs to be said? (https://www.quora.com/What-is-something-that-needs-to-be-said/answer/Pratik-Sharma-232) – where he shared his research on Kanwal Anuvind (Quora user) (https://www.quora.com/topic/Kanwal-Anuvind-Quora-user). At first, I quickly did a bit of speed reading so that I could just skimp through it. But suddenly, I stopped, I went back and re-read it. And then I re-read it again. And then I read it the third time slowly. And then I was shocked. Seriously shocked.
Kanwal Anuvind – who arguably was the 'Fastest Rising Star' of the Quora World was banned once again but this time for a rather serious violation – Plagiarism. I sat down to read this article once again carefully and researched the claims. To my surprise – Pratik Sharma (https://www.quora.com/profile/Pratik-Sharma-232) was right!
(Update: Pratik's account was banned. No idea why and this answer was shared here – https://www.quora.com/What-are-some-of-the-biggest-lies-ever-told/answer/Eric-Wang-434 )
I then sat down on my bed holding my smartphone, next to my wifey still sleeping and I actually sat down to think of Kanwal Anuvind – The impact he had not only on the lives of his followers and fans, not only on the Quora Community, the Internet world – but my life as well.
******************
QUORA BANS KANWAL ANUVIND PART 2
MY ADDICTION TO QUORA
Like every other Quora User, I would also log on to my Quora Account – check out the notifications, the number of upvotes, views & followers and my dopamine would kick in as soon as I would see that my numbers were growing. After all Quora with its smart algorithm had made me its slave – to enjoy knowing I was getting 'famous' and 'popular' on the virtual platform – even though it didn't mean anything financially, materialistically or in reality. It just made me feel good about myself knowing – I was now 'famous', 'liked', 'appreciated' and 'sought after' by my millions of viewers – a rather illogical & stupid belief I wanted to believe was true just because my normal life wasn't that exciting. And so – knowing every day I was getting 100 upvotes or 100 followers or 100,000 views was an adrenaline kicker. After all – even on my website I would hardly get so much engagement. Quora, in all honesty, was any bloggers wet dream. A virtual hallucinogenic drug of the sort that gave me a psychedelic high.
So I was basking in my glory enjoying the ear-shattering applause, the millions of cheering fans and the endless eye-blinding flashes of camera clicks by the Paparazzi, walking the elusive red carpet – being THE SUPERSTAR OF QUORA…….. when in reality – I was just another ordinary speck of nothingness, sitting in my underwear, with my soft old shapeless 40 year old body, in my empty room in a quiet village of Koh Samui where the only exciting noise I could hear – was the sound of the ceiling fan, a cricket trying to attract its mate, mixed by the noise of my wife in the kitchen, with the pots and pans clashing, dishes being washed and she trying to cook my cheap affordable middle-class dinner before bed-time.
Quora Rocked.
Reality Sucked.
So I was basking in the glory of Quora with tons of questions being asked to me, about me and my views and one fine day….. I started to see Kanwal Anuvind's answers popping up on my newsfeed. At first, I ignored most of them, but after some time – it started to pop up almost every single time. And then where I really noticed him was when he started to beat me in the top writer spots one at a time. At first, I didn't bother. But suddenly, I noticed that he beat me not only in one category – BUT ALL CATEGORIES!!! And to add to it – with not just a small margin – BUT A MASSIVE MARGIN!
And that is where I got curious to find out – who is this Kanwal Anuvind???
******************
QUORA BANS KANWAL ANUVIND PART 3
KANWAL ANUVIND – THE FIRST ENCOUNTER
So that is when, I went to Kanwal Anuvind's Profile – Kanwal Anuvind (https://www.quora.com/profile/Kanwal-Anuvind) and read about him. To be absolute shock and horror – I found out that this young man had just joined Quora – JUST JOINED! And he was suddenly not only crunching impressive numbers – he was absolutely taking over Quora!
And I am not exaggerating – seriously. Consider this – If you look at his information 8 hours ago – this is his current stats:
53.8 Million views in total
21.3 million views this month
66.5 K followers
And I remember him stating that on an average Kanwal Anuvid was getting an average of almost 4K upvotes. In fact – consider his own statement – 12.1 Million views in 37 days?
And if that wasn't impressive enough – check out this answer of mine on Quora – Loy Machedo's answer to What do Kanwal Anuvind and Loy Machedo think of each other? (https://www.quora.com/What-do-Kanwal-Anuvind-and-Loy-Machedo-think-of-each-other/answer/Loy-Machedo) – I had stated there that if you calculated just 3 answers of his – it gave you a total of 782,700 Views with 88,649 Upvotes!!!
I was completely blown away! Seriously! I mean how was doing this?
******************
QUORA BANS KANWAL ANUVIND PART 4
PROJECT: SPY & STUDY KANWAL ANUVIND
So that is when I went to Kanwal Anuvind's Profile and started to study his answers. I decided to take one month of his data every single day to see what was his rate of increase (in terms of his numbers).After one month of checking his data every single day – this was the average I had reached.
The total number of followers he was getting per day – it came up to an increase of 826 FOLLOWERS PER DAY!!!
I couldn't believe my eyes. And every single day as I would read his answers – I noticed a pattern.He would get almost nearly perfect ratios (1 upvote per view) as stated here – https://www.quora.com/search?q=sunil+kumar+kanwal+anuvind (https://www.quora.com/search?q=sunil+kumar+kanwal+anuvind)
And within 24 hours – almost every answer of his would cross say 6k upvotes!
******************
QUORA BANS KANWAL ANUVIND PART 5
WHY KANWAL ANUVIND CONFUSED ME
So after a month of researching his stats, I now tried to study his answers to see if I could come up with a pattern. Apart from the answers being sweet, short and to the point – and hardly say 5 lines at an average?
But what baffled me was the admiration, fan following and die-hard-love for him. Being a 40 year old, I completely understood when girls would admire him and go all 'aww' over him. After all – if you see my previous answers – I have explicitly stated – Kanwal Anuvind was becoming the "Justin Bieber" of Quora.
But I still couldn't understand what was so great about his answers that warranted even grown adults admiring the quality of his answers. If someone was from Harvard or IIT/IIM's or was a Celebrity – that I could relate to. But a young boy from nowhere – coming out of the blue and becoming an over-night sensation didn't make any logical sense!
I even asked my creative teams in India (who handle my creative work related to my social media work, my brand strategy & my online communication) if there was a possibility Kanwal Anuvind was using a bot? or special program? or software? or some 'secret' that only he knew which no one else did.
I did get some so-called 'Quora Bot Service Provider' that claimed I could use it to upvote my own answers & upvotes. But that wasn't a road I wanted to walk on. Simply because:
Quora is a billion dollar company that has enough and more resources to employ the best minds, the best technologies and the best software in the world in comparison to anyone lone user like me sitting half naked at his tiny room with a small computer.
No human being can be smarter than the system for too long
All my answers, my reputation, and my integrity will be destroyed forever – simply for the sake of a few upvotes & views – which was really not worth it.
******************
And the BIGGEST QUESTION AMONG THEM ALL WAS…
If Kanwal Anuvind was so good, how comes he didn't exist anywhere before this?
Look at it logically….If you google his name
He doesn't have a website
He doesn't have youtube channel
He doesn't have any blogs
He doesn't have any articles
He doesn't have an online presence at all!
So how did he suddenly appear out of nowhere and become so smart, so intelligent and so amazing that he was not becoming the single most powerful, influential and impactful personality in a community filled with some of the greatest & best minds?
******************
QUORA BANS KANWAL ANUVIND PART 6
MY OBSESSION, MY DISLIKE & SUBSEQUENTLY MY ADMISSION OF DEFEAT TO KANWAL ANUVIND
Now this is something I really didn't want to admit but I think it is necessary for me to open my heart, my mind and my soul to all my readers and followers – especially those who trust me enough to know – I am a person of integrity.
I was jealous and envious of Kanwal Anuvind. I really was. And this jealousy and envy against Kanwal Anuvind lead me to think of evil and nefarious thoughts against his Quora popularity. In fact, I am ashamed to say – I even once discussed with a really close friend of mine this question "How can we get Kanwal Anuvind's account banned from Quora" – to which my friend kept silent. And then gave me an answer I would never forget.
He said, "Loy is that what your brand – Loy Machedo is really all about? Being jealous of a young kid, someone who hasn't harmed you or hurt you or hasn't even done one single thing against you-you – the so-called 'World's #1 Personal Branding Strategist – has finally met his match – a young handsome boy who is more popular, more famous and more successful than you on Quora? Is that how small Loy Machedo the Mentor is?"
His statement stunned me for a minute. I realized what my obsession & my competitiveness was doing to me – dragging me into the dark side of being a petty minded individual. I was seriously ashamed of myself. And I was disappointed with myself.
So after briefly being made aware of my 'human side' and my weakness – I decided – I would admit the truth. And the truth was:
Kanwal Anuvind is better than Loy Machedo.
Kanwal Anuvind is smarter than Loy Machedo.
Kanwal Anuvind is more intelligent than Loy Machedo.
Kanwal Anuvind is more charming than Loy Machedo.
Kanwal Anuvind is more popular than Loy Machedo.
Kanwal Anuvind is more successful than Loy Machedo.
Once I admitted this truth to myself – I also admitted the fact that given how amazing and powerful Kanwal Anuvind's trajectory was – It was completely and totally impossible for me to overcome his impressive numbers. Given that I was getting around 100 followers a day to his 1,000 followers a day – there was no way I could beat his 10X growth.
******************
QUORA BANS KANWAL ANUVIND PART 7
THE LESSONS I LEARNT FROM KANWAL ANUVIND
Kanwal Anuvind taught me many important lessons – lessons that I would never forget. And the amazing thing is that someone as young as Kanwal Anuvind was able to teach me – a 40 year old about the lessons of life. So what were those lessons?
1. Jealousy and Envy are VERY dangerous emotions. We can get blinded by them and in turn can do things we can really be ashamed off. The very fact that I even entertained a thought to harm Kanwal Anuvind's Quora Popularity – I am sincerely and genuinely ashamed.
2. Today's younger generation is indeed better, smarter, faster and more intelligent than we old timers.
3. You may be the best – but there will come one day – one day where you will be completely and utterly destroyed by some competition – a competitor you never saw coming
4. Losing after being on the top can be a very bitter pill to swallow for many – especially where variables like Popularity, Fame, Money and Social Acceptance is concerned
5. And most importantly – it is not being famous, rich or being successful that is a true test of one's character. It is how you handle defeat – and defeat knowing and accepting – someone is truly better than you. To me – Kanwal Anuvind was and is better than me on Quora.
******************
QUORA BANS KANWAL ANUVIND PART 8
THE POST KANWAL ANUVIND DEFEAT REALIZATION
After I admitted to myself that Kanwal Anuvind was better than me, after I got rid of all the data, analysis and reports of how he was crunching numbers, attracting fans and his answer study analysis – I started to focus on me, myself and my own brand – like how I normally have been doing all these years. And that is where a realization slapped in – Target Audience Differentiation.
I realized a few truths:
1. Kanwal Anuvind was never a competitor in my field of work.
2. His popularity, fame, and fan-following would never impact my Brand
3. His demographic, target audience, fans, and followers would never be my clients.
And by even spending a moment thinking about him – was not going to help me in anyway. So that is where I totally stopped thinking about him from that moment on.
******************
QUORA BANS KANWAL ANUVIND PART 8
KANWAL ANUVIND BEING BANNED ONCE AGAIN
Kanwal Anuvind has been banned before due to the duplicate accounts issue – which was a mistake from the side of Quora Algorithm & Interface – which the Quora Moderation graciously accepted as their mistake. And this happened twice. However, this time around the claim is supposed to be Plagiarism.
Now for those of you who do not know what is Plagiarism – here is a one-liner definition:
Taking, Borrowing or Stealing someone else's idea, work or project and putting it across as your own without giving credit to the source creator.
Please refer – Plagiarism – Wikipedia (https://en.wikipedia.org/wiki/Plagiarism)
Now there is no official word on this (I will update this article once it does get confirmed). However, Pratik Sharma's article Pratik Sharma's answer to What is something that needs to be said? (https://www.quora.com/What-is-something-that-needs-to-be-said/answer/Pratik-Sharma-232) provides 5 instances where this has been proved.
Now, on one hand, the argument can be made that this is mere coincidence and a well planned out strategy by his haters. However, on the other hand, the question is how is it humanly possible to have 5 answers match itself so accurately?
Can it be possible this is a mere accident or a rare coincidence?
Here are some of the online articles that state of this disturbing trend
And if you check this article – you will find even Hellen Keller, Martin Luther King Jr., J.R.R. Tolkien, J.K Rowling and even Barack Obama accused of Plagiarism.
So is it okay to Plagiarize or should this accusation be taken lightly?
As per this article – the answer is an emphatic NO
6 Consequences of Plagiarism
(http://www.ithenticate.com/resources/6-consequences-of-plagiarism)
as it clearly states that it no only will ensure destruction of your career as a student or professional but you will also get sued monetarily, your credibility will be seriously jeopardized and worse – you will have massive legal repercussions that may destroy your reputation for life.
******************
QUORA BANS KANWAL ANUVIND PART 9
SHOULD KANWAL ANUVIND BE PUNISHED OR FORGIVEN – MY TAKE ON THIS MATTER.
As I sit down in my small little room in a village in Koh Samui and type this article out in my underwear, being all alone with no fans, no fame and no followers of the real world – I look at Kanwal Anuvind as a young man who made a mistake. A sincere, honest and genuine mistake – However, a mistake that he has not yet been officially been declared guilty for.
If he is declared innocent by the Quora Moderation Team then it was a rare coincidence that once again, unfortunately, hit Kanwal Anuvind. And if so is the case – he will not only be back – he will come back stronger than ever.
However, if he is declared guilty by the Quora Moderation Team – then they would have to decide what to do next. Either give him an Edit ban for a week or a month and then give him another chance to redeem himself.
Personally, as I look at it now – Kanwal Anuvind being banned or forgiven on Quora:
It will not benefit me or my brand
It will not increase my customer base
It will not help me make more money
It will not make any positive difference to my life.
So does it actually matter if he is banned or not banned?
In all honesty – it doesn't matter to me at all.
However, what I do feel is that – if possible – The Quora Moderation team should give him a chance – maybe a last chance at that. Why?
He is a young boy and we as youngsters make mistakes when we are young.
He made a mistake. Who doesn't?
Yes, he was smart enough to take a few answers of others and post it as his own (which once again as I state – it is NOT YET PROVEN & CONFIRMED BY QUORA – so I am only assuming). But can we discount 900+ answers that were (maybe) his own?
He inspired, entertained and motivated many of his fans on Quora
He contributed to Quora through his efforts, intelligence & thoughts.
He brought about a level of engagement on Quora that wasn't seen before.
So yeah – I personally feel maybe – just maybe – Quora Moderation should give him another chance.
******************
QUORA BANS KANWAL ANUVIND PART 10
THE DANGERS OF GIVING PLAGIARISTS A 2ND CHANCE….
Given that I did state my case for giving Kanwal Anuvind a second chance – here is me posing as the Devil's Advocate and thinking against the argument:
What precedent are we setting here – That is it okay to Plagiarize?
What message are we giving everyone – That some people may get preferential treatment because of their talent or ability to entertain?
What about the other banned members? If he is forgiven – should every other banned Quora member in the past be given another chance?
When you violate a rule purposefully – can you still call a person innocent?
We are not talking about Children here – I can understand if it was a 13-year-old child. Aren't Quora Users Grown Adults who have the capacity to think?
If this had been a legal case – do you think the perpetrator of the crime would get away so easily?
Would you forgive it happened to you? Finally, if someone had copied your work and received credit & benefit for it – what would you have done?
******************
QUORA BANS KANWAL ANUVIND PART 11
WITH GREAT POWER COMES GREAT RESPONSIBILITY – MY FINAL THOUGHTS
Kanwal Anuvind fame and popularity was growing at Lightning Speed. It was more like you could refresh his page every hour and literally see the numbers of upvotes, views and shares just grow out of control. And like I had answered in this question – Loy Machedo's answer to What do Kanwal Anuvind and Loy Machedo think of each other? (https://www.quora.com/What-do-Kanwal-Anuvind-and-Loy-Machedo-think-of-each-other/answer/Loy-Machedo) I compared him to the Justin Bieber of the Quora Universe. I seriously believed and predicted that he would not only become the Biggest Star of Quora – he would go ahead and publish a book, start in a youtube documentary and even start an online business bearing his name. This is what I truly believed he would do.
However, if there is one quote I always believed in – that is "With great power comes great responsibility" (https://en.wikipedia.org/wiki/Uncle_Ben) – A quote stated by the fictional character of 'Uncle Ben' that was made famous in the 2002 Spiderman Movie. Being famous is a double-edged sword that if not handled correctly cannot only one day hurt you – it will be the sword that will destroy your reputation forever.
For Kanwal Anuvind's 65,000 + fans – I am sure a small percentage of them are disappointed, however, I doubt the rest would be bothered by this episode. Because if they are his true fans – they would forgive him for this mistake.
But what I genuinely worry about is the fact that this information about his account being banned will forever be online. Whenever anyone googles about him – they will forever be introduced to this claim that he was once upon a time a plagiarist. And this can seriously impact his career if not in the long run – at least in the short run. And like a scar – it will forever be associated to his name.
So if Kanwal Anuvind does come back – I genuinely hope – he has learnt his lesson. And now focuses on creating his own content because that is what people especially his fans want. However, if he doesn't – I think this will be a very scary and painful lesson for everyone of the reality that – you can have everything in the palm of your hands one day – and one mistake – just one – can destroy you completely.
And if its any worth pointing out and me repeating myself all over again on Quora – Whatever you achieve on Quora – whatever – the incredible number of views, the impressive number of upvotes, the phenomenal number of followers and yes the title "Fastest Rising Star of Quora" – because of all the time, effort, money, dedication and discipline you dedicated to Quora – is as stable, strong and sturdy as one day getting banned on Quora and losing it all forever – all in a moments notice.
******************
QUORA BANS KANWAL ANUVIND PART 12
HOW WILL QUORA BE IMPACTED AS A RESULT OF KANWAL ANUVIND BEING BANNED?
Quora is a Billion Dollar Juggernaut which has over 100,000,000 active users (How many active users does Quora have in 2016? (https://www.quora.com/How-many-active-users-does-Quora-have-in-2016) ) as of 2016. And I am pretty sure Quora is attracting at least 10,000 new users every single day! So in a competitive world where talent is never-ending and new prodigies are being born every minute – I personally doubt Quora will be impacted at all. Even if 500,000 contributors were banned – Quora would still have enough and more brilliant minds to ensure Quora will be Number 1 again. We are all dispensable to such Online Forums. And that includes Kanwal Anuvind, You and Me.
******************
QUORA BANS KANWAL ANUVIND PART 13
MY CONCLUSION & FINAL MESSAGE TO KANWAL ANUVIND
Dearest Kanwal Anuvind **- if this is the last time you are going to be on Quora – I want to thank you for helping me – a 40 year old realize – he was human and susceptible to the dangers of envy, jealousy and evil thoughts – simply because of something as silly, stupid and senseless as online popularity. And I ask you forgiveness. And I want you to know – Yes, you were and you are one of the most Impressive Quora Contributor for the sheer numbers you were clocking. I wasn't necessarily a fan of your content – but what you did on Quora – was never heard of – at least as far as I know. And to that – I tip my hat out of respect for you.
I also want you and everyone reading this to know – If you have 100 traits about you and 1 of them is deemed bad – it doesn't make the 99 others invalid or useless. Kanwal Anuvind made 1 bad decision & possibly has 1 bad trait in him. We cannot discount all 99 other skills.
Kanwal Anuvind – if you do come back – I look forward to the day you become what I truly predicted – The next Justin Bieber of the Quora Universe because I genuinely believe – you will make it big one day. You seriously will. Please do not lose hope. Be strong – because I still believe you have what it takes to be the World's Best.
However, I do not know the future – just as you and I do not know when is our last day on this planet or that matter our last day on Quora.
So until then – my love, respect and regard to you forever.
Loy Machedo