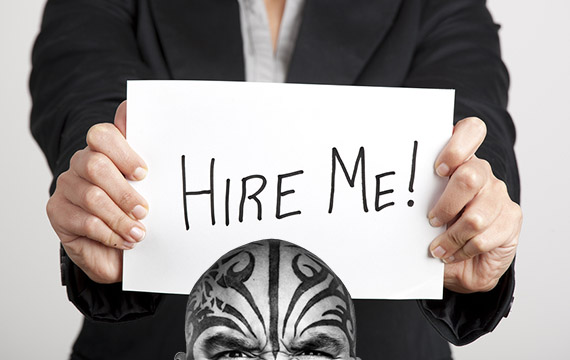 Jobs in UAE May 2020 – UAE Vacancies For The Month Of May 2020
Jobs in UAE May 2020 – IMPORTANT NOTICE &​​ DISCLAIMER
Please email your Resume only once.
This is a FREE service from my side. Payments have been already made by the clients. You do not (and must not) pay anyone anything for this.
Due to the current COVID-19 crisis – only those present in the UAE will be considered. 
You will undergo mandatory tests to ensure compliance with the UAE Laws related to Health
You MUST have a Clean Bill of Health (Certificate)
You shouldn't have any legal issues with the previous company or visa
You must have at least one reference related in the current company who can verify information stated is true or false
Loy Machedo doesn't take any responsibility for your relationship, experience & the outcome of the offers mentioned below.
Any doubts/clarifications – send me an email to loy@loymachedo.com or Whatsapp +66-92-541-4784
***********************
Jobs in UAE May 2020 #1
JOB POSITION: JUNIOR ACCOUNTANT
SALARY: AED 2,500 + Accommodation + Transportation Office/Residence
JOB REFERENCE: LM/0520/UAE/ACC-1
DESCRIPTION:
Junior Accountant for a newly formed company
Operations are small & primarily based in Sharjah & Ajman
The employer is looking for someone with basic knowledge in the books of accounts.
Petty cash, Data Entry, Accounting Fundamentals & Booking Keeping
Minimum 2 to 3 years experience
Salary AED 2,500 + accommodation
Must have a diploma or equivalent
IMPORTANT
The employer's preference is an Indian male as the company is primarily Indians and the accommodation is also to be shared with Indian Males
Email Resume to loy@loymachedo.com with job reference in subject-line.
*****************

JOBS in UAE MAY 2020 #2
JOB POSITION: FINANCE MANAGER (ABU DHABI)
SALARY: AED 22,000 to AED 30,000
REFERENCE: LM/0520/AUH/FM-HB
DESCRIPTION:
Finance Manager with 10 years of experience working in a similar position/capacity

Responsibilities include
Budgeting, Planning and monitoring effective Cash Flow Management
Ensure the availability of information, data and analytics to support the delivery of the business strategy as and when requested by Company Owners
Help in restructuring the company finances including offer advice & suggestions into mergers, acquisitions, sell-offs, write-offs, handling sick units etc
Manage all financial risks and financial performance indicators,
Oversee the preparation of invoices and collection of all monetary dues
Ensure best practices including overseeing VAT, conducting checks, Internal & External Auditing
Research, interpreting and reviewing financial information while predicting future financial trends
Advice & provide input into the company and future business decisions might be impacted
Developing long-term business plans based on these reports
Consolidate poor performing units, provide strategy & solutions in ensuring lines into profit
Providing advice on financial matters impacting on the company as a whole
Taking responsibility for, and supervising the work of, more junior members of staff
Preparing financial reports and submissions to relevant government entities
Arranging financial audits and reviews as required
Bookkeeping function, Document management & Process Management
THE ROLE ALSO INCLUDES
Handling a team of accountants
Coordinating with the finance team to sort out issues pertaining to day-to-day operations
Manage the confidentiality & security of the information held by the department.
Reporting, Presentations, Communications & Negotiation with both internal & external parties
Liaising with other departments and business units on a range of issues including Payroll, P&L statements, Cost analysis, Manage variances & Risks, Preparation of reports, Negotiations with Banks & Creditors, Managing company accounts,
You will be required to report to the Director

REQUIREMENTS
Masters Degree in Finance or Chartered Accountant
Strong communication & negotiation skills
Knowledge of the UAE legal & financial systems
PACKAGE WILL INCLUDE
Subsidies for children education and healthcare
TO APPLY SEND
Covering Letter
A current CV,
References from 3 past employers
Email Covering Letter + Resume to loy@loymachedo.com with reference in subject line. This job requires verifiable references from previous employers
*****************

JOBS in UAE MAY 2020 #3
JOB POSITION: GRAPHIC DESIGNER
SALARY:
Junior Graphic Designer – AED 7,000
Senior Graphic Designer – AED 11,000
JOB REFERENCE: LM/0520/DXB/GDx2
DESCRIPTION:
The client is looking for
Junior Graphic Designer x 1
Senior Graphic Designer x 1
Well versed with design & publication
Must have creativity thorough knowledge of design software

MUST HAVE KNOWLEDGE & EXPERIENCE IN
New logos, design concepts, graphics, layouts, type and fonts
SEO & Social Media Trends
InDesign, Photoshop, Illustrator, CorelDraw. Premiere and After Effects is Mandatory
ADDITIONAL REQUIREMENTS
Ability to speak & communicate ideas to clients
Must be able to handle pressure & deadlines
Will be working closely with clients, agencies & for online services
Must be able to recommend solutions & concepts to clients
Work will involve a wide range of media and adaptation for web
Must be able to develop new concepts, preparing mock-ups, and ideas for various projects from concept to visualization.
You will be asked to integrate these requirements into outputs for both online & offline media like banners, marketing collateral, websites, gift items and collaterals
IMPORTANT NOTE
Along with the Resume, please send a PDF or PRESENTATION of work completed
Email Resume to loy@loymachedo.com with work/projects completed in a separate PDF
*****************
JOBS in UAE MAY 2020 #4
JOB POSITION: PHARMACIST
SALARY: AED 5,700 + AED 2,000 Housing Allowance + Benefits
JOB REFERENCE: LM/0520/UAE/PHARM-2
DESCRIPTION:

The client is looking for a Pharmacist who will be expected to do the following:
Provide customers effective pharmaceutical solution by dispensing drugs as prescribed by the medical professionals/health practitioners
Is aware of UAE Laws, procedures & protocols
Reviews prescriptions, ascertain requirements, evaluates the situation, recommend a suitable yet safe solution
Educate the customer with information and advice regarding drug interactions, side effects, dosage, and proper medication storage
Recommend alternative solutions
Push for sales of safe yet useful products & services
Ensure the achievement of sales targets by using various sales techniques
Build relationships of trust with customers who come in
Represents the company brand in a moral & ethical manner
Place Orders and purchases via suppliers
Ensure proper inventory levels, documentation & operational management
Ensure compliance with local rules and regulations in regard to all activities
Maintains and reports the pharmacy's records as required by the Dubai Health Authority, Ministry of Health and other legal bodies
Develops strong working relationships with doctors, physicians, healthcare practitioners, insurance companies, suppliers & other invested parties to strengthen the brand
Manage day-to-day operations such as visual merchandising, inventory management, expiry management, merchandising, etc.
Deal with caution & care where sales concerning controlled medicines are concerned.
Constantly update yourself with new information, updates, developments, training, policies and procedures from the industry
Has updated knowledge, understanding & proactive skills to ensure strict regulations of UAE government regarding COVID19 are adhered to
REQUIREMENTS
Strong written and oral communication skills
Bachelor's Degree in Pharmacology from a recognised institution.
UAE License or Eligibility as a clinical Pharmacist
Fluency in English. Knowledge of other local languages an added advantage.
Email Resume to loy@loymachedo.com with proper documentation (educational). Also – all documents must be attested.
*****************

JOBS in UAE MAY 2020 #5
JOB POSITION: SENIOR SALES ENGINEER FOR LIGHTING CONTROL PRODUCTS
SALARY: AED 8,000 to AED 15,000 + Car Allowance + Commission
JOB REFERENCE: LM/0520/UAE/Sales.Engg-3
DESCRIPTION:
The client is looking for Sales Engineers & Senior Sales Engineers for Lighting control products who will deal with consultants, contracts, architects & customers from the Building/Construction industry
The key focus is sales numbers
Excellent commission paid upon collection of payments
Report to the Manager of the company
OTHER RESPONSIBILITIES
Build & maintain a relationship with key players
Expand on the business market through creative methods
Provide sales & after-sales service
Must have knowledge of brands, services & requirements in relation to the Building and Construction industry
Knowledge of lighting products would be great, but not essential. In house training provided.
Experience of working on proposals, plans, tenders etc.
Must be a no-nonsense, no-excuses, results-oriented individual
PACKAGE
Salary AED 15,000 for candidates with experience & knowledge in lighting
AED 8,000 for candidates without knowledge of lighting
IMPORTANT
Sales experience is a must
Drivers License is mandatory
Knowledge of the UAE market is mandatory
References from the previous company are mandatory
The client is a genuine but hard-task master. He has specifically asked me to state that if you are looking for a comfortable job – don't bother applying as continuous non-performance will lead to termination
Email Resume to loy@loymachedo.com with job reference in subject-line.
*****************
JOBS in UAE MAY 2020 #6
JOB POSITION: SALES MANAGER FOR CONSTRUCTION COMPANY
SALARY: AED 20,000 + Company Maintained Vehicle + Commission
JOB REFERENCE: LM/0520/UAE/Sales.Mgr
DESCRIPTION:
You will have at least 10 years experience in a Senior Sales Capacity
You should be strong in convincing, maintain relationship & handling objections.
Manage & maintain sales teams, individual & group sales targets and sales activities related to our products & services.
Identify key markets for business growth and ensure a plan-of-action is in place
Build new sales teams & ensure they are trained and competent to achieve sales targets
Manage & maintain a relationship with the company inhouse clients while identifying/searching for new clients.
IMPORTANT
Salary is paid on time on the last date of every month.
You will be reporting directly to the owner of the company
Just as salary will be paid with no excuses, targets have to achieve with no excuses.
Given the current challenges of the market – this is a high-pressure job only meant for tough-minded individuals.
Only serious candidates need apply.
Client/Project References are mandatory.
APPLY ONLY IF
– You have a drivers license
– Ability to handle the pressure
– Work 24/7 to ensure results are achieved
– You are serious about making money through results
Email Resume to loy@loymachedo.com with job reference in the subject line. Also – verifiable references from previous jobs/projects with regards to the sales performance are mandatory
*****************

JOBS in UAE MAY 2020 #7
JOB POSITION: SALES SERVICE EXECUTIVE FOR IT COMPANY
SALARY: AED 5,000 + Commission
REFERENCE: LM/0520/SHJ/Sales.IT-2
DESCRIPTION:
Modern/Contemporary Business Owner is looking for a team of experienced Sales Service Executives for IT company
TO APPLY YOU MUST HAVE
2 to 5 experience in sales locally or internationally.
Degree
Drivers License
You will report to the Owner
YOU WILL BE GIVEN THE FOLLOWING
Duties, Roles & Responsibilities, will be determined by the Business owner
Sales training with a sales script to follow
Technical training as well
Daily targets
MANDATORY
You must have fluency in at least 2 languages
Computer proficiency is absolutely necessary
Must achieve daily targets as set by the management
Your job responsibilities will not just include sales but also service & IT after-sales assistance.
No social media allowed in the office
No personal calls
Office Timings – 8 am to 1 pm and 2 pm to 6 pm and 1-hour meeting to plan the following day – 6 days a week job.
Office dress code – Smart Casual (Company T-Shirt + proper/professional jeans)
Email Resume to loy@loymachedo.com with job reference in the subject line.
***********************
RECOMMENDED YOUTUBE LINKS
***********************
UAE Job Vacancies For The Month Of March 2020
About Me: http://whoisloymachedo.com/
Other Services: http://thinkpersonalbranding.com/