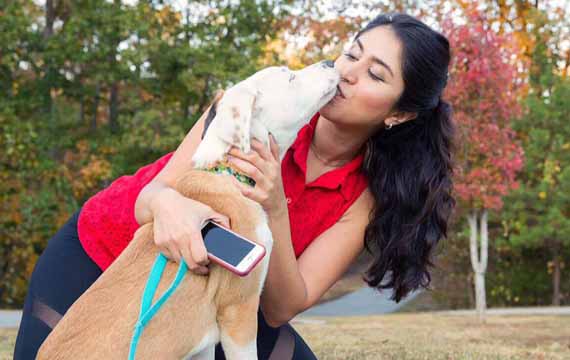 Iranian Student's Facebook Post About Being Taken Off The Plane in Dubai Goes Viral
From the desk of Loy Machedo:
When someone writes from their heart and it touches a cord, millions respond.
Here is one such a post that makes you think.
And this is due to the decisions taken by President Donald Trump.
Here is the link
https://www.facebook.com/nazanin.zinouri/posts/10202859584807567
Respect to Nazanin Zinouri
Loy Machedo
The #1 Brand Coach in the Middle East
www.whoisloymachedo.com
*****************************************************************
I normally don't write long posts or any kind of political or religious comments.
I apologize in advance and I don't expect my friends to read this long long past!!
But today I just couldn't hold it any longer. Friday 1/20/17 started like any other normal day. I was excited about my trip to Tehran. After all I only get to visit them once a year. I was excited and anxious at the same time. I was worried about my little puppy but I couldn't wait to see my mom…
It was an uneventful trip. I made him home on Monday 1/22/17, after around 28 hours, exhausted but so so happy. We were all happy. I was going to eat lots of delicious Persian food and make tons of great memories and go back to my life in the US. But the happiness didn't last that long. On Wednesday, we started hearing rumors about new executive orders that will change immigration rules for some countries including Iran. Soon we started reading drafts like everyone else. I might be banned from going back?!?! No that can't be true. I'm not gonna let that ruin my trip. But then it got serious so fast. Before I knew it, it was actually happening. Even though I didn't want to leave my family, I quickly booked a ticket to get on the next flight back. Only a few hours after the order was signed, I got to the airport, got on a plane and made it to Dubai. After waiting in the line to get my documents checked and after 40 minutes of waiting, I was ready to board the plane to Washington, only to have officers ask me to live the boarding area. "For security reasons your boarding is denied."!!! Yes after almost 7 years of living the the United States, I got deported!!!
No one warned me when I was leaving, no one cared what will happen to my dog or my job or my life there. No one told me what I should do with my car that is still parked at the airport parking. Or what to do with my house and all my belongings.
They didn't say it with words but with their actions, that my life doesn't matter. Everything I worked for all these years doesn't matter.
I just had to say it…
***********************
Loy Machedo
www.ThinkPersonalBranding.com
***********************
WANT TO LEARN THE SECRETS OF EARNING MONEY?
Join Loy Machedo's Online Personal Branding University
www.ThinkPersonalBranding.com
***********************
Coca Cola Features Loy Machedo in its Viral Advertisement
***********************
Loy Machedo Speaks at TEDx Dubai 2011 On Prejudice
***********************
Loy Machedo featured on National Television
***********************