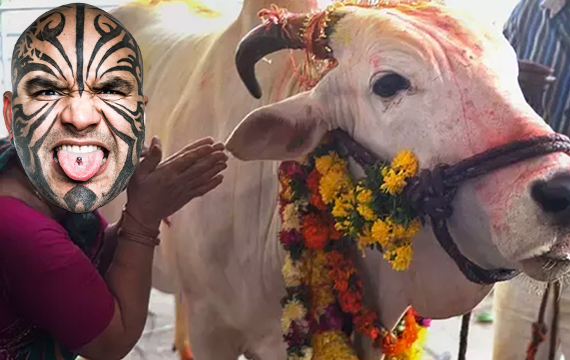 Indian Mentality – Why do I hate it?
From the desk of Loy Machedo: Indian Mentality – Why do I hate it? 
I'm an Indian passport holder.
So the question arises – shouldn't I be 'pro-India'?
Doesn't it make a traitor when I say I hate the Indian Mentality?
Or what exactly is the Indian Mentality?
Is there a definitive google definition for this?
Or is it something we all know about but can't talk about?
Here are my thoughts.
Let me know what you think about my view.
———————
If you wish to get in touch with me
loy@loymachedo.com 
Loy Machedo
The World's #1 Personal Branding Coach
www.LoyMachedo.com
www.whoisLoyMachedo.com
www.ThinkPersonalBranding.Com
———————————————————————
Indian Mentality – Why do I hate it? 
I'm an Indian passport holder.
The longest I stayed in India was for one year (Bombay) and then the last I went down to India was 2011 when I went there after my UAE visa got cancelled and my Indian employer tried to destroy my life.
It was one month that I resided in Kannur (Kerala) and then subsequently went back to Dubai, UAE once again for the last time in my life. However, when I had made up my mind to leave UAE for good and move – I asked myself where do I want to spend the rest of my life?
There were a couple of options from Australia, USA, Canada, New Zealand, UK to the Far East. But I never wanted to go back to India. In fact, even the NRI's in Dubai, UAE (and in the Middle East) didn't want to go back to India.
———————————-
Indian Mentality – Why do I hate it? (contd…)
In as much as this statement may anger a lot of Indians, I want you to hear me out. Hear me out and choose if what I have said is right or wrong. And then be free to either hate me or downvote this article. However, I think you need to hear this answer from the perspective of an Indian who even though holds the identity of being 'An Indian' – didn't choose India.
So why didn't I chose India – to come and live there forever as a 1st class citizen and rather opt to go to any other country where I would treated as a second class citizen? In fact, lets look at it from a larger perspective – why do so many incredibly talented Indians – those who change the world leave India?
I am not going to go on a cliche rant about Pepsi CEO Indra Nooyi, or CEO of Microsoft- Satya Nadella or Sunder Pichai of Google Inc or Co-Founder of Sun Microsystems Vinod Khosla neither will I talk about Billionaire Indians like Lakshmi Mittal, or Micky Jagtiani.
I am talking about the day to day – normal man or woman. Why are they considering options to move out of India? Why is it immediately after graduating, the first option that comes to mind when they are looking for a new job, new life and new start – they always look outside India?
———————————-
Indian Mentality – Why do I hate it? (contd…)
The fact is there are a huge number of challenges India is facing – Massive. And it all boils down to one part of the Indian Mentality.
Just one.
The innate and rare ability TO THINK LOGICALLY without bias, without any hidden agenda, without any religious beliefs, without any peer pressure and without the ignorance and arrogance of assuming – only they are right.
The day a person can develop this kind of a mentality where they can tell themselves "Maybe I am wrong" or "Maybe what I believed in is wrong" or "Maybe we are not such a great nation after all" and then look inwards to see, hear, feel, find and think of solutions for bettering themselves and others – only then India – as a collective group of varied people will make India great.
Until then – you will have a million different people doing a million different things in a million different directions. And each and everyone would form groups, clans and gangs to bring down the others because they want to ensure – only they succeed.
———————————-
Indian Mentality – Why do I hate it? (contd…)
And then – the biggest hurdle of them all – when they know that they can be proved wrong or maybe they are on the losing side – the ego, the narrow-mindedness, the defensive anger will all erupt – for the preservation of a core belief that they held scared from years and years.
Which is why today – even in today's day and age – the Indian government and the majority of the Indian population is more focused on
Who eats which meat,
Browses which internet site,
How porn can be banned, and
Why one nation cannot play cricket with another nation
Instead of focusing on core issues like
Mass Unemployment
Ensuring better job opportunities for today's youth
Ensuring more value for the currency
Fixing the Outdated System of Education
Stopping the Misuse of Religious Beliefs
Cleaning up the Corruption in the Government
Providing better Real Life Education to our upcoming generation
———————————-
Indian Mentality – Why do I hate it? (contd…)
Don't get wrong – I do not hate India. I don't have to. I do not see the need to. Nor do I find any purpose in doing so. I see all of us as people living in one planet as human beings. I am not one of those who identifies people based on their Nationality, Gender, Race, Creed, Caste or Religious Affiliation. And I have always lived the policy – live and let live. But the problem here is this – I may think like this – not everyone else.
I cannot change the world.
And that is exactly the reason so many Indians leave India never to come back. It is not the opportunities a Western Passport has over an Indian passport. That is just one side of the story. The other side is this.
What are the benefits that an Indian gets for paying tax?
Free Health Benefits?
Free High Quality Education?
Free Old Age Support?
Free Medicine?
Do you know so many countries in the West provide all this?
What about Freedom of Speech?
Freedom to Criticize Your Government without being afraid?
Freedom to question your leaders and hold them accountable?
Can you actually do that?
———————————-
Indian Mentality – Why do I hate it? (contd…)
Let us not go too far – rather let us just focus on the simplest of things for now.
Urinating and Defecating in public?
Throwing Garbage & destroying the beauty of the country?
Moral Policing?
Not being shamed because you are girl and you are not married?
Not being shamed for failing in exam?
Not being shamed for being gay or a lesbian?
Not being shamed for being an Atheist?
And that is why – the fear that being "YOU" being "Unique" and being "different" can backfire and can be held against us. In as much as I truly believe India has more unused potential than most countries – I do not believe there is an easy solution to the problems in India. In fact, I hesitate to say this – but I don't think India will ever change.
Why?
Because that is what makes India – India. Its culture, its religious beliefs, its tradition, its core values, its heritage and its roots. And no amount of modernization can change this. As long you have 1.2 BILLION people – it is impossible to make this happen.
Want proof?
Try changing just 2 people – your parents to a different way of thinking – and you will understand what i mean. So in my conclusion and defense I just want to say this.
———————————-
Indian Mentality – Why do I hate it? (contd…)
Yes, India is a Country. Great or Not Great – that is subjective from person to person. For someone who is Patriotic – it is Great beyond measure. For someone who is Practical – it has Great room for improvement. For someone who is a Pessimist – it can Never improve or Change.
I would leave the adjective for you to decide. however, what really matters to me is simply this – It is not about the Nation that is great or not great – rather it is about the Indians who live there. The majority. And that is where my concern lies – especially when differences arise, disagreements occur and disconnections take place.
Then what?
That is why given I cannot change the world or anyone else other than myself – I choose to go to a Country where no one would understand me, no one would care about what I do or say and no one would care if I was an Atheist, Adulterer or A bad guy. And over here it is not only cheap to live, I live at peace and far away from everyone doing what I love best. Thinking. Reflecting. Contemplating.
So What is one thing you hate about the mentality of Indians?
I don't hate anything about Indians. I just wish they would stop looking outside, at others and everyone else and start looking inside to make themselves a better person – who can think – think logically and without bias and try to evolve into making not just India – but this world a better place.
Loy Machedo
———————————————————–
The World's #1 Personal Branding Coach
www.LoyMachedo.com
www.whoisLoyMachedo.com
www.ThinkPersonalBranding.Com
Loy Machedo's Short Movie With RSN8 Productions
—————————
Coca Cola Features Loy Machedo in its Viral Advertisement
—————————
Loy Machedo Speaks at TEDx Dubai 2011 On Prejudice
—————————
Loy Machedo featured on National Television
—————————