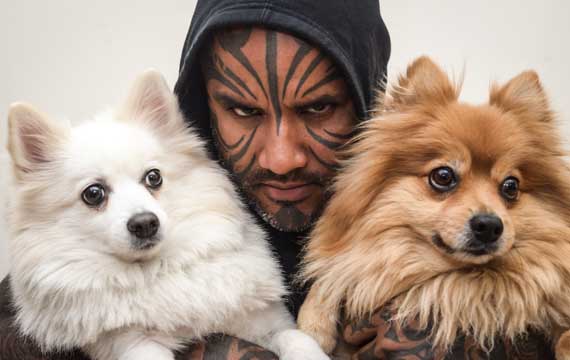 How Your Friends Will Treat You When You Lose All Your Money – Loy Machedo's Top 10 Real Life Examples.
Editors Note:
A few days ago I found out that I had got cheated off my entire life savings of USD $200,000 thanks to an unscrupulous business partner & lawyer (whose names I cannot mention due to legal reasons). And the timing couldn't have been worse off – I am about to leave for Thailand and start a new life. There are tons of expenses to be paid. And a lot of investments to be made. And this episode totally destroys all the so called plans that I had in mind.
I have also been going around asking people whom I have known for years – friends, colleagues, and my well-wishers for anything that would help me stay afloat from $5, $10, $20 or $50 as help.
There have been kind people, unknown souls who came forward to help me.
Many of them couldn't do anything for me – which I completely understand.
They do not owe me anything.
However, to my shock and surprise I received the following responses….which I never expected that too from people whom I expected the most.
Here below, I'm copy / pasting the responses without the names of those people – whom I never expected would even say no…let alone say what they did say.
Here are the Top 8 shocking responses I received from the people whom I assumed – were my best friends and true friends – that too the responses for asking them….
CAN YOU LEND ME $50 OR $100 IN MY TIME OF NEED?
Here are the responses….
***************************
AT NUMBER 10
Brother – don't feel bad when I tell you this
But this is Christ's way of telling you
To repent and come back to him.
And if you accept Jesus as Lord & Savior
He will give you all your  money back
And give you even more.
Tell me from your heart
Are you willing to accept Jesus Christ
As your lord and savior?
(Chap whose Facebook posts have nothing but Jesus Pictures all over and whose updates are nothing but Bible Quotes)
***************************
AT NUMBER 9
"Really? Seriously? You F**king Serious? You are not joking???
WHAHAHAHAHAHHAAA….
The GREAT Loy Machedo asking ME for money?
HAHAHHAAA…..What happened Mr. loymachedo.com?
The great "Branding Coach?"
What happened to all that shit you used to post online?
Remember you were showing off how much money you were making?
Posting it on Facebook?
Bragging about the millions and millions you were making?
How about posting this online bitch?
Would like to see if you have the balls to let people know how you are begging others for money.
WHY DON'T YOU POST A F**KING VIDEO ONLINE NOW? YOU GOT OWNED BITCH!!!
F**K YOU LOSER."
(The Person was my friend for 6 years but who blocked / deleted me after I asked him for help)
***************************
AT NUMBER 8
Listen man, I used to respect you
and even though people told me you are a sly, manipulative con-man,
I never believed it.
Today I realized what everyone told me about you is true.
I hate people like you who use others.
Don't call me ever again or I will call the police.
(Woman who used to tell me that she and I were "brother/sister-for-life")
***************************
AT NUMBER 7
F**k man…
you should have told me this before….
Brother just invested $11 million in my new business venture….
Shit!
If only you had told me this few weeks ago.
(Facebook Superstar and well known DJ)
***************************
AT NUMBER 6
I will help you in one condition.
You have to remove your tattoos –
at least your face & head tattoo.
I will pay for it.
If you remove it – then I will give you a cheque right now.
(Religious businessman who still believes that because of my tattoos, I will go to hell and by removing the tattoos that I have, I will be guaranteed a place in heaven – and he will get a few 'heavenly' points for doing his 'religious' duties – of saving lost souls to his religious heaven)
***************************
AT NUMBER 5
Tell you something man…
I wanted to tell you this since a long, long time.
But you deserve this because you are a f**king asshole.
You thought you were some big shot and thought no end of himself.
Now you got what was truly deserving.
I'm sorry but you deserve this.
(Training Partner in the Gym)
***************************
AT NUMBER 4
Loy, Sure man. Collect it from my building watchman.
I wouldn't want my wife to see this.
(Guy who used to call me "brother")
***************************
AT NUMBER 3
Loy, shouldn't you be asking people who owe you money instead of asking me such favor?
I'm sorry but I find this very inappropriate.
(Close female friend whom I have known for 3 years and who stays in one of the most expensive prime locations in the UAE)
***************************
AT NUMBER 2
"Sorry Loy, I swear I would love to help you.
But seriously…But market is down.
And so I can't. Take Care."
(A childhood friend whose annual turnover is $14,000,000 and who drives a Rolls Royce and have another 4 supercars at his residence. And now he has blocked my number from his phone. )
***************************
AT NUMBER 1
Businessman friend of mine and owner of multiple companies.
Always inviting me for events, parties, and gatherings of his – which I have always declined because I was never interested in all of it.
He even offered to send me his driver drive his Rolls Royce to pick me up
The reason?
He admired what I was doing online and the fact that I was a brand expert.
He wanted to discuss business strategies with me.
When I found myself in the financial fix
I called him up and informed him about my condition.
Asked him for his help.
He said okay.
Then there wasn't any response.
So I called him up.
The call got diverted to his Secretary.
A woman who was once very polite to me –
now had a very cold condescending note.
Initially there wasn't any concerte response
But given how I was – I persisted
Finally, she told me
You can come down to the building, meet with the Security / The Watchman
And collect the package for you.
So I went to collect my package.
The watchman / security guy handed me my package
Which had…..
A carton of biscuits & a box of juice
Maybe its the thought that counts?
***************************
CONCLUSION
I have been through a lot of battles before.
This is yet another one in my life.
Is it really big, bad and ugly – yes.
Is it impossible to overcome – no.
However, for now, I just want to focus on taking it one step at a time.
Let's see what happens next.
***********************
Loy Machedo
The #1 Brand Coach in the Middle East
loy@loymachedo.com
loymachedo.com | whoisloymachedo.com
***********************
Coca-Cola Features Loy Machedo in its Viral Advertisement
***********************
Loy Machedo Speaks at TEDx Dubai 2011 On Prejudice
***********************
Loy Machedo featured on the News