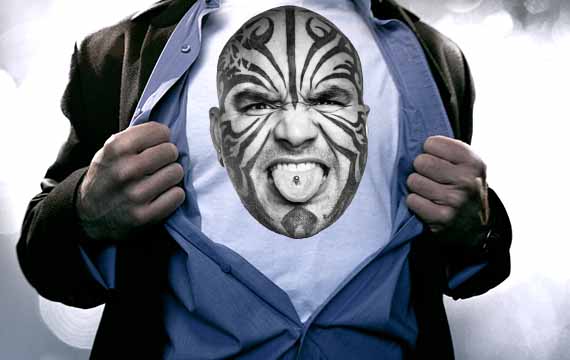 79 Secrets How To Increase Your Salary in 2017 (Part 1 of 2)
Editors Note:
Given its length, This is a 2 part article.
Please look at the end of the article for the respective links.
Also – if you like the article and find value in it,
Please share it with your friends.
Thanks,
LM
*************************
INTRODUCTION
Recession is a part of the game.
Management Restructure is a survival instinct.
Unemployment is a reality check.
However, sticking on to a job with your dear life in your comfort-zone is absolute suicide.
How many people commit this crime?
You will be absolutely surprised at the numbers.
In fact – you do not have to go very far.
Given the reality that I am into the training industry, I have personally witnessed so many preferring the slow kiss of death – doing nothing and dying, rather than working hard on their Personal Brand.
Reasons?
Too busy with work.
No time.
Too many demands of Personal Life or Professional life.
The excuses never end.
Stop everything for a minute and ask yourself.
Have you had the time to go watch a movie?
Go for a nice family outing?
Drink a beer with your friends?
Enjoy a bit of shopping with your family?
So the point is – you DO have money, you DO have the time, you DO have the resources.
You simply CHOOSE NOT TO invest these resources into your Personal Growth.
So here are a few pointers I would keep in handy when facing the unpredictable waters of 2017.
Loy Machedo
The #1 Brand Coach of the Middle East
loy@loymachedo.com
www.whoisloymachedo.com
********************
79 Secrets How To Increase Your Salary in 2017
1. WHAT NEVER WORKS WHILE JOB HUNTING….
Desperation does not work in the Job Market. Build your network before you need it. Just as you will be offered a loan in high amounts when you do not need it – you will be offered good jobs when you do not need one. Grab one when you are at the top.
********************
2. WHY LOYALTY TO YOUR EMPLOYER IS CAREER SUICIDE.
Are you a loyal employee to the company? Yes? Then you are an idiot. The only loyalty you must have – is to yourself and your brand. Remember this much – the day you are useless – you will be replaced. If you are good – you will be kept as an star employee forever.
********************
3. PEOPLE BITCH ABOUT YOU? GOOD! HERE IS WHY!
What do you think your Boss & your Colleagues would really say about you behind your back? That is the reality the world speaks about you.
********************
4. WHAT IS YOUR WOW-FACTOR?
Tell me – What is your WOW Factor? Now. Right Away. Right this moment. And then elaborate on it for the next 5 minutes. If you cannot or could not do this – chances are – you are fooling everyone including yourself that you can sell yourself.
********************
5. IMAGINE YOUR CHILD HAD AN ACCIDENT….
If you want to make an evolve – it will only happen if it takes place with a sense of urgency and importance. Want proof? Lets assume – your child met with an accident. What would you do? Would you give excuses? Would you say you 'do not know' what to do? Would you ask others for their opinion? Would you simply plan things out? Or would just 'get things done'? Compare the same with how you are approaching the most important goal of your life – your career, what you earn and how much you earn per month.
********************
6. ARE YOU #1 AMONG 4000?
In the Middle East – In any given week – for a given vacancy, around 4,000 people apply for the position. Ask yourself – out of 4,000 people who are competing for the same position, package and promise – where do I stand? If you are not number 1 – then it is a game of lottery winning.
********************
7. WHEN SHOULD YOU START JOB HUNTING?
Get a new job before you get into shaky grounds with your old employer. The best time to being – is when you are at your peak in the existing job. The only other time I would recommend is – Now.
********************
8. STAY UPDATED OR GET OUTDATED
Make sure the image, updates, personal & professional information and photographs Online & on Social Media is the one you want your potential employer to notice. Also – Update your Resume & LinkedIn Profile regularly.
********************
9. FOLLOW THE '10' PRINCIPLE AND BECOME AN INDUSTRY EXPERT!
Do you have more than 5 years experience in your field of work? Position yourself as an Industry Expert. Everything from you email communication to your Social Media presence should scream that fact. However, to be positioned as one make sure you not only speak and share about your experience – make sure you read the top 10 publications of your industry, network with the top 10 clients of your industry, make friends with the top 10 experts in your industry, make sure that the top 10 decision makers have your Resume and yes, you make 10 new contacts every year related to your industry!
********************
10. WANT TO BE A LEADER? DO THIS!
Learn the art of writing articles, offering suggestions & ideas on LinkedIn & its various groups. How can you become a leader if you cannot communicate your ideas both verbally and in writing?
********************
11. LINKEDIN IS MORE IMPORTANT THAN FACEBOOK.
Most people spend more time on Facebook than on LinkedIn. Guess where do Industry Professionals spend more time on? Also – ensure Linkedin is your advertising platform through the value you offer its readers, users and viewers.
********************
12. UPDATE YOUR CONTACT LIST
Update your professional contacts frequently. Do you know that within a span of 12 months – anything from 10% to 20% of all your contacts have either changed their jobs or are not longer available on the same contact details?
********************
13. KILL THOSE YOU LOVE
It may sound rude – but do away with people who are useless and time wasters – even if they are members of your own family. Surround yourself with only those who add value to your life. Remember this much – sometimes the ones who are the closest to us – become the reasons for our success. Or failure.
********************
14. HAVE AND MAINTAIN THE A-LIST!
Have an A-List of contacts whom you get in touch with at least once a month. It's who you know and not what you know that would bring opportunities into your life.
********************
15. KEEP IT FRESH
Make & Network with new contacts every single month. The more 'right' people you know – the better it is for you. There are countless possibilities and probabilities. You do not know what you are missing – until you go out there!
********************
16. YOU = KEY-WORDS
Ensure you use keywords in LinkedIn to describe you, market you and promote you. They become the foundation on which others connect with you. What are your keywords? Check this article out – CLICK HERE
********************
17. YOU ARE SMARTER THAN THE SYSTEM? REALLY REALLY?
Don't think you can outsmart the system with shortcuts. People assume by just re-creating their Resume at the last minute or putting in some fluffy words or just trying to squeeze in a Resume at a job opening will land them a super-high paying job. Wrong. Think again buddy!
********************
18. DO WHAT KIM KARDASHIAN DOES!
Ensure you can grab people's attention all the while. Everyone is competing to be noticed. So in a crowded competitive room of professional– how noticeable are you? Remember – it is better to be noticed, than to be ignored!
********************
19. ENSURE THIS EVERY SINGLE TIME!
Ensure people endorse you and recommend you. BUT here is a thumb rule! The bigger the names, the bigger the positions, the bigger the brand – the more valuable your Profile becomes. For instance – getting 3 recommendations from the CEO of 5 different multinational companies would do more wonders than getting 50 recommendations from middle line managers.
********************
20. DARE TO DO THIS….
Dare to do things differently – in every possible area and avenue of your life (Dress Sense to how you use Social Media).
********************
21. THIS WAS ONE OF THE BIGGEST SECRETS OF MY SUCCESS!
Get yourself a Professional Mentor & Coach. I wish someone had told me this secret when I was just 7 years old. I wish someone had forced me to go to the world's best mentor – instead of the world's best school (I went to a crappy school). The magic I have achieved in 6 years – imagine what more could I have done had I been practicing the amazing techniques all my life! Self-Study does help. Self-Help to a certain limit. But there is nothing in the world that can replace being guided by a Professional Mentor!
********************
22. THE MOST AMAZING TRAIT YOU MUST INCULCATE!
Read and Educate Yourself with the latest Industry Trends. The more you read, the more it opens your mind to what is happening around. The only caveat is – do not read garbage – like the news. Over here I want to address one major complaint – "I cannot read". Fine. You can watch youtube videos? You can listen to MP3's instead of listening to the nonsense that plays on the Radio? Today the oppotunities to study and learn are endless. Stop giving excuses. The thumbrule I use here is simply this – if you knew the survival of your loved one was dependant on you learning from a book every month – I doubt you would give any excuse!
********************
23. THE 3 IMPORTANT SKILLS OF BEING NOTICED!
Practice 3 Key Skills – Self-Marketing, Self-Promotion & Self-Sell. However, keep in mind – there is a way in how you do that. It is not just about posting photographs and pictures of yourself online or being limited to smart posts and quotations that you get from the Internet. Do you know what the Gift Economy Is? Read and find out!
********************
24. WANT TO LEARN HOW TO CLOSE A DEAL?
Communication (which includes listening as well) & Negotiation are two key skills that will help you anywhere and everywhere where connecting and making the deal is concerned.
********************
25. NETWORKING 101
Do you know how to professionally Network? What do I mean by that? If you go into a room filled with 60 people and you have 2 hours – do you know what has to be done? Do you know how to break the ice with strangers? Do you know how to get the information you are looking for? Do you know how to make the guy listening to you or meeting you for the first time – want to know you more? If you don't – its time to learn this skill now.
********************
26. EUREKA! YOU FINALLY GOT THE BILLION DOLLAR IDEA?
Forget it. Ideas are worthless. And if you wonder why no one else is implementing your idea –chances are – many already did it and it didn't work out. Want something better? Take an existing idea or product – and make it better. If in doubt – remember Steve Jobs, the iPod, iPad and iPhone.
********************
27. STICK AND STONE BREAK BONES!
Remember the quote "Stick and Stones may break my bone but words never hurt me?" Between thinking of a great idea and implementing an not so good idea – Implementation is everything. It's only when you start doing or working your idea – will you come to know what works & what doesn't. And yes, how you can improve on it.
********************
28. GUESS WHAT – EVERYONE IS MIGRATING TO XYZ OR TAKING THE NEW HOT COURSE! YOU WOULD BE A FOOL NOT TO – RIGHT?
Wrong! The Grass is always Greener on the other side. So remind yourself this when you assume that changing country or company will solve all your problems. Most probably – the biggest problem – is YOU. And yeah – just because people are doing something in large numbers – doesn't mean they are probably right. I don't want to get into any controversies here – but think of all the Atrocities committed throughout history. You will always see people committing these crimes in large numbers!
********************
29. THE KEY TO SURVIVAL!
Evolution is the key. How have you evolved since the last year? Or the year before? Or the year before that?
********************
30. BHAG!
Do you have a BHAG? (Big Hairy Audacious Goal courtesyJames Collins and Jerry Porras). If not – set one up.
********************
31. THE P'S & P'S
Keep in mind everything is a process. And every process has procedures. However, if you are smart enough – you would know where the loopholes are and how to maximize on them.
********************
32. THIS TRAIT CAUSES THE WORLD TO GO AROUND!
Likability is a key factor when being selected. Are you likable? The sad fact is simply this – The more attractive you look, the better your chances of success. However, the bigger drawback is if your competition is better looking and more attractive than you are. So what is the solution? Simple. Likability is a key factor when being selected. So when you are facing unfair competition from those who are even more attractive than you – focus on this Trait! So the question is simply this – On a scale of 1 to 10 – How likeable are you?
********************
33. GET NOTICED OR GET LOST!
Ever notice this strange phenomenon? At the Red Carpet Event, every single celebrity tries to outdo the other in some crazy way or another. It can be an amazing dress, almost naked dress, crazy dress or something as ridiculous as what Shia Labeouf did one evening on the 12th of February 2014. He sported on a paper back stating "I Am Not Famous Anymore". Uniqueness is what would help you get noticed. Although I wouldn't recommend you to follow what Mr. Shia Labeouf did, I would recommend you stand out always. So – Do you stand out from the rest of the crowd?
********************
34. THE BILLION DOLLAR QUESTION
Personal branding is what would help you position yourself. Are you a Brand? Do you know how to make yourself one? In fact, do you even know what is a Personal Brand? If not, you better get to speed with reality!
********************
********************
35. IT MELTS IN YOUR MOUTH?
Desirability is what you should communicate to the potential employer. Do you know how to make yourself desirable? As human beings, temptation is what makes us finally cave into what we shouldn't. That is why no matter how hard people try – McDonald's with its burgers, Snickers with its Chocolate Bar, and even Nike with its over-priced Shoes – ensure its customers keeping spending their hard earned money on stuff they don't actually need. The message is scientifically communicated to ensure – you fall for them. The word = Desirability. It is what you should communicate to the potential employer. Do you know how to make yourself desirable like these amazing brands?
********************
36. THE 4-7-30-3 PRINCIPLE
Sell-ability is what makes you from being 'employed' to 'employable'. Do you know how to sell yourself? I train my students how to do it in 4 Seconds, 7 seconds, 30 seconds & 3 minutes – time slots. Why? Because that is what works in order to succeed!
********************
37. THE FUTURE OF COMMUNICATION?
How well do you know the art of Blogging, Video Blogging & Social Media Marketing? This skill alone will make or break your brand.
********************
38. WHO ARE YOU?
How well do you know yourself? Rather let me rephrase it. How well do you know yourself to market yourself to stand out from the rest of the crowd so that when the employer hears about you – he jumps the gun and immediately decides – you are the one he must employ. Do you know yourself that well? If no is the answer – you seriously better stop everything and learn this skill first!
********************
39. WALK IN MY SHOES!
Do you know the art of how to think, communicate and negotiate from the Employers point of view? Almost every employee or job search candidate thinks from his point of view. Thinks about what he wants. Thinks about what he should get. Thinks about how he can benefit from the job. However, if both you and the potential employer do this – who benefits? No one. So that is why you should think from the Employers point of view. By that I do not mean just focus on his benefits. Rather focus on what would benefit him, what he would be looking for and what would make you irresistible to him. And then focus on a way to make this happen for the both of you. If you can walk in the shoes of those whom you are dealing with – you will always succeed no matter what happens! Here is a great article from Harvard's Business Review which I would highly recommend!
********************
40. SIMPLE QUESTION FOR WHICH MANY SAY NO….
Have you practised, rehearsed and absolutely mastered the art of the interview? Now before you become Dirty Harry and get ready to fire bullets of confidence in my direction – ask yourself this simple question – is your presentation so good that you could absolutely impress Mark Cuban or Sunder Pichai to employ you immediately? If your answer is still a resounding yes – Trust me – I would want to contact you for tips!
***********************
Loy Machedo
The #1 Brand Coach in the Middle East
loy@loymachedo.com
loymachedo.com | whoisloymachedo.com
***********************
PART 1 OF THIS ARTICLE
https://www.loymachedo.com/2016/12/how-to-increase-your-salary-in-2017/
PART 2 OF THIS ARTICLE
https://www.loymachedo.com/2016/12/79-secrets-increase-salary-2017-part-2-2/
***********************
Coca-Cola Features Loy Machedo in its Viral Advertisement
***********************
Loy Machedo Speaks at TEDx Dubai 2011 On Prejudice
***********************
Loy Machedo featured on the News