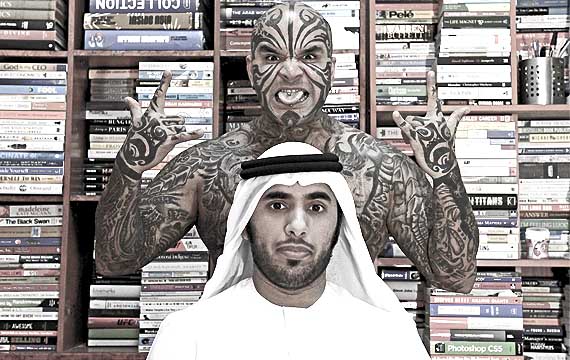 Gulf Jobs Employment: 17 Ugly Truths Of Being Employed in The Middle East
From the Desk of Loy Machedo: Gulf Jobs Employment: 17 Ugly Truths Of Being Employed in The Middle East
Given the fact that I spend 36 years in the Middle East,
I am pretty sure I have an advantage that most do not have.
That is the experience of living as an Expat in the Middle East.
Now don't get me wrong.
The Middle East will forever be the the place
I would highly recommend to anyone and everyone
I love the Middle East.
It has been my home since childhood.
However – it is not perfect.
So, please allow me to play the role of
The Devil's Advocate and share with you…the unshareabe…..
Here are some of the Ugly Truth of being Employed in the Middle East
You would wish someone had told you or warned you about.
Enjoy. Like. Share.
Loy Machedo
The #1 Personal Branding Strategist
www.ThinkPersonalBranding.com
***********************
Want to Join My Online Personal Branding University? 
***********************
Gulf Jobs Employment: 1. PASSPORT CONTROL
• Even though it is illegal around the world – Your passport is taken away from you and the employer keeps it with him. Why? So that you cannot leave him. This is practice followed rampantly in the Middle East! And if you need your passport – you need to apply for it. You need permission for claiming your own passport!
Gulf Jobs Employment: 2. CONTRACT CLAUSE
• You have to sign a contract in order to get the job in the Middle East. However, that very contract prevents you from working for another company for the next 2 to 3 years. So if in case your employer is an asshole – well all the best. Better pray to your gods and pray hard!
Gulf Jobs Employment: 3. UNFAIR TRADE-OFF?
• If your employer doesn't like you – he can terminate your contract and terminate you without any issues. However, if you do not like your employer, if YOU terminate the contract – most probably you would have to pay him compensation.
Gulf Jobs Employment: 4. SALARY DELAYS
• If you do not deliver your targets on time – you can be penalized. However, if you do not get your salary on time – you have to ……well – practice the art of waiting.
Gulf Jobs Employment: 5. SALARY SCALES BASED ON NATIONALITY
• I do not know if this can be considered racism or it is a unique method of evaluation – but your salary or package is dependent on your Nationality. At the bottom are – Asians. Next come South African (white). Then come Europeans. Then come British and American Nationals (pure breeds) and finally at the top – Arab of the Country. The salary scale for one single position in a government sector for different nationalities are as follows:
Bangladeshi, Nepali, Sudanese – USD 544.51
Pakistani, Indian – 1,225.16
South African (White) – 2,041.93
British / American – 4,083.86
Arab Local – 6,806.43
(don't want to name the company or the person who gave me the figures)
Gulf Jobs Employment: 6. FALSE PROMISES
• The potential employer can give you a lot of bullshit, hope, fake promises and false expectations. And there is nothing you can do about it. Absolutely nothing.
Gulf Jobs Employment: 7. SECRET TO SUCCESS
• It is not what you know or how much you know. It is who you know that will make you successful.
Gulf Jobs Employment: 8. DYNAMIC CHANGES
• Anytime the employer wants, he can change your contract. He can ask you to transfer from one part of the city to another, increase your targets or reduce your package – stating a whole host of reasons. And there is nothing you can do about it.
Gulf Jobs Employment: 9. DESIGNATION MEANS SHIT
• Given a choice between a high salary and a high sounding position – always, always, always choose the former. The employer will always give you bullshit about the authority, privileges, and rights you will enjoy with a high-sounding designation. Remember – it is a dummy position.
Gulf Jobs Employment: 10. LABOUR OF LOVE
• If it is NOT on your Labour Contract (an document typed in the local language) – it is not valid. Most so called "special offers" will be given to you on the letterhead of the company. Trust me – its nothing. Because during a dispute, when you go to the court of law, the court will ONLY accept the Labour Contract.
Gulf Jobs Employment: 11. KISS MY ASS
• Your only chance of getting a promotion or recognition or success – is if you know how to kiss your bosses ass. Why? Because at the end of the day – his decision will overrule any other logical step.
Gulf Jobs Employment: 12. TWO TOO MANY
• The maximum promotion in terms of a position you can expect in a life-time – that is if you are an average performer – is two. Beyond that – well either you have to be exceptional or the organization is growing so fast – that they cannot find the right people – which is why they chose you. Otherwise – be prepared to be in the same designation for the rest of your life
Gulf Jobs Employment: 13. ARAB-SOLUTELY
• The more powerful the Arab you are working for, the more you will be under his mercy – especially when it is time for you to leave.
Gulf Jobs Employment: 14. THE HOLY MONTH OF RAMADAN
• Ramadan is a Holy Month for fasting and reflection. Since the Arab Muslims are fasting, you will also be made to fast. Not just food. But work. You will have to work harder, spend more time at work – and yes, achieve the targets of your Muslim peers as well. It is your penance also!
Gulf Jobs Employment: 15. SIR, YES SIR, NO SIR, OKAY SIR…..
• The easiest way to get yourself in hot water? Call your Arab Boss by his first name. That would tantamount to sacrilege. Want to succeed? Call his SIR. After all – you are at his service – aren't you?
Gulf Jobs Employment: 16. CERTIFICATE OF APPRECIATION
• This technique is super effective to avoid paying a well-deserved salary increment.
Take a Cheap White Paper,
Print out an Internet Template 'Certificate of Appreciation',
Write down in neat letters the name of the employee and
Get the Owner to sign it with
A company stamp and
Give it to the employee in front of everyone along
With a cheap watch.
Problem solved.
The employee takes it and hangs it on the wall of his house to feel special and you have saved yourselves hundreds of thousands of dollars. Good Right?
Gulf Jobs Employment: 17. THE MAGIC '3-MONTH-PERIOD'!
• Want to keep the high-performing employees loyal to you but never increase their salary? Especially if they are planning to leave? SIMPLE! Follow the following steps….
Promise them 'some' special increment after the magic "3-months-period".
When 3 months are up and they come to asking for an increment, tell them, you have presented their case for evaluation and the management will 'get back' to them with an answer after the magic "3-months-period".
When two months are up, tell them this month, sales has been bad, that they will increase it after the magic "3-months-period" as by then – the sales will pick up.
After 3 months, when they come back to you again, tell them, it's the year end, and promotions are due next year and they are 100% going to get a mega promotion after…you guessed it…..the magic "3-months-period".
And when the next year comes in – inform them that the owner has left for an emergency leave and will be back afterthe magic "3-months-period"
Go on this way – every 2 months – until the person's contract gets over.
And when push comes to shove – question them – what exactly has been their contribution to the company and make them feel like shit.
And then….give them the magic "3-months-period" to prove themselves…..
***********************
Enjoyed these points?
Want any more articles on any particular topic?
Send me an email and I will respond!
Loy Machedo
www.ThinkPersonalBranding.com
***********************
Read this controversial article as well
Dubai To Koh Samui – Why I am leaving The Most Luxurious City In The World To A Simple Village Life in Koh Samui in Thailand?
https://www.loymachedo.com/2016/07/dubai-to-koh-samui-why-i-am-leaving-the-most-luxurious-city-in-the-world-to-a-simple-village-life-in-koh-samui-in-thailand/
***********************
WANT TO LEARN THE SECRETS OF EARNING MONEY?
Join Loy Machedo's Online Personal Branding University
www.ThinkPersonalBranding.com
***********************
Coca Cola Features Loy Machedo in its Viral Advertisement
***********************
Loy Machedo Speaks at TEDx Dubai 2011 On Prejudice
***********************
Loy Machedo featured on National Television
***********************