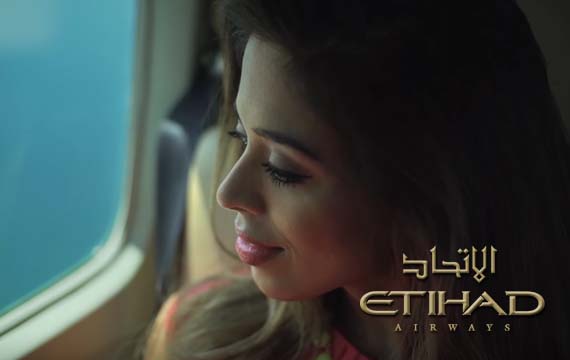 Etihad Airways Advertisement Features Radhicka KC
From the Desk of Loy Machedo
I have known Radhicka KC since the past 6 years.
She has nothing but my admiration and respect.
A self-made woman who went through the drudgery of failure and hardships,
She took the road less traveled to make herself a Brand what she is today.
Guess what?
She is one of the rare women whom I can say
Refuses to take the help of any
Sugar-daddy, Rich Benefactor or Wealth Loaded Buddies
Even though I know for a fact
Given her Beauty, Charisma & Aura
She can attract any man if she chooses to.
No.
She chooses to build her brand
Brick by Brick
Through her own two hands
Her own mind
And yes
Her own heart and spirit.
Want to know more about her?
Here you go.
A former Miss India contestant and Miss AVA,
Actress, Presenter and Fitness Consultant,
who has simultaneously enjoyed a corporate career
in managing projects for global brands including
KPMG, the Emirates Group and the Dubai Government.
Onscreen, she plays the character of Samantha
in the Zee Middle East TV series "Khwaabon ke Darmiyaan".
She has also modelled for various local designers
for their couture collections and swimwear and also been featured in a music video.
She is also a Financial Analyst, a Trainer in Image & Corporate Etiquette
Here is me proudly sharing with you
My Student, My Friend & My Inspriation
Radhicka KC
Loy Machedo
The #1 Personal Brand Coach in the World
www.loymachedo.com
www.whoisloymachedo.com
www.ThinkPersonalBranding.com (coming soon)
********************
https://www.youtube.com/watch?v=Frx4p-c1Bi8&feature=youtu.be
***********************
Loy Machedo
www.ThinkPersonalBranding.com
***********************
WANT TO LEARN THE SECRETS OF EARNING MONEY?
Join Loy Machedo's Online Personal Branding University
www.ThinkPersonalBranding.com
***********************
Coca Cola Features Loy Machedo in its Viral Advertisement
***********************
Loy Machedo Speaks at TEDx Dubai 2011 On Prejudice
***********************
Loy Machedo featured on National Television
***********************