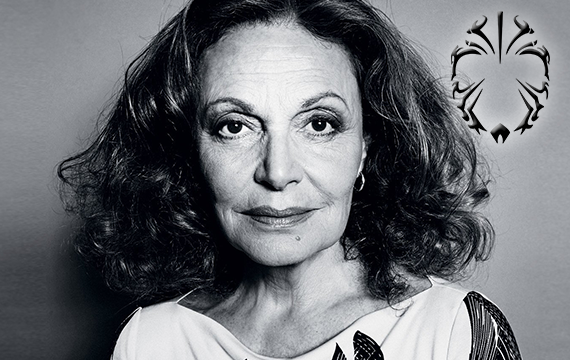 Inspiration from Diane von Furstenberg – Loy Machedo Recommends
From the desk of Loy Machedo: Inspiration from Diane von Furstenberg – Loy Machedo Recommends
Diane von Fürstenberg, formerly Princess Diane of Fürstenberg is a Belgian-American fashion designer best known for her iconic wrap dress
Diane von Furstenberg was pregnant with a suitcase and nothing in her hand. She went to a clothing factory, asked for a few samples which she wanted to take. And went off to America to sell them.
I accidentally bumped into her profile and immediately I was fascinated by her.
Here is whatever I could get about her, her mind and her words that I feel you must read, exprience and take to heart.
If you like the article, do share it with others.
Loy Machedo
The World's #1 Personal Branding Coach
www.LoyMachedo.com
www.whoisLoyMachedo.com
www.ThinkPersonalBranding.Com
———————————————————————
10 Lessons from Diane von Furstenberg
1. Everything you do is in service of your brand
2. Everything you do has to be 'sellable'
3. Help your customers make better choices
4. Learn to listen
5. Learn to understand your customer
6. Remember – it is all about the power of the image
7. Communication, Packaging, Visual Merchandize, The Logo – All are important
8. The world is completely product polluted. Too much of everything. In every color, in every price. So what would your brand bring? Why would it be different than anyone?
9. Nothing in life comes in easy.
10. Be clear about who you are. The more authentic you are, the more you will succeed.
11. There will be big successes and big failures. But always do thing instinctively.
Favorite quotes of Diane von Furstenberg
1. The most important relationship in life is the relationship you have with yourself. Because no matter what happens, you will always be yourself, so you might as well enjoy the company.
2. Be proud of yourself. Try to eat well and then when you cheat, enjoy it.
3. Simplicity and sexiness – that's what people want
4. I didn't really know what I wanted to do, but I knew the woman I wanted to become
5. My face carries all my memories. Why would I erase them?
6. When a woman becomes her own best friend, life is easier.
7. Attitude is everything
Inspiration from Diane von Furstenberg (contd…)
8. The biggest mistake a woman can make is not be herself in public or private.
9. In all circumstances I look for the light and build around it, with little memory of pain
10. I have never met a woman who is not strong, but sometimes they don't let it out. Then there's a tragedy, and then all of a sudden that strength comes. My message is let the strength come out before the tragedy.
11. Sleep is easier to make up than a unique evening
12. Use your brains, your common sense and do not become an object, but who you are and how you project is eventually who you will become and how you will appear.
13. Character, Intelligence, Strength, Style that makes beauty.
14. Aging is out of your control. How you handle it, though is in your hands.
Inspiration from Diane von Furstenberg (contd…)
15. What makes you attractive is being yourself, being natural, being unaware. Even though make is important, you should do it all, and then forget about it. You don't want to be look like anyone else, anymore than you want to be anyone else. You want to look like you.
16. Imitation may be the sincerest form of flattery – but its flatter to someone else, not to you.
17. If you are not sure what to wear, if you don't know, how everyone is going to be, then just be at your most beautiful you.
18. If there is one rule for dressing, for fashion, its pretty much the same rule as for everything else in life: Don't go against yourself, don't go against your own nature. Its only going to show.
19. The greatest natural enemy of women is insecurity. We all feel it and we all think we are the only ones who feel that way. How we deal with these fears determines to a great extent how effective we are in running our lives.
20. Most women present a façade to the world and keep the insecurity locked inside. The toughest job in the world is to be complete, happy woman
21. That wonderful and terribly frightening journey of self discovery. That process of growth, of being an independent person, of learning who you are and what you want from life, is the real secret of life, happiness and beauty
Inspiration from Diane von Furstenberg (contd…)
22. I don't like to talk about my dreams. I like to make them happen. I prefer to talk about them when they're done.
23. Generosity is the best investment
24. Life is too short.
25. Insecurity is a waste of time.
26. Style is something each of us already has, all we need to do is find it.
27. We all have a wonder woman inside us.
28. I have never met a woman who is not strong. They don't exist
Inspiration from Diane von Furstenberg (contd…)
29. I wanted to be a certain kind of a woman. I became that kind of a woman.
30. The older you get, the more you should learn to love life and appreciate the beauty that comes with age.
31. Choose fashions that make you happy. Always choose styles that also accentuate your personality. Don't use fashion to try and project a different persona.
32. Authenticity is Key.
33. The best regiment is to keep moving. Never stop working, travelling and seeking adventure. Drink plenty of water, limit alcohol and sugar and get to your yoga class.
34. Be in charge of your own life.
35. You know who's gonna give you everything? Yourself.
Loy Machedo
The World's #1 Personal Branding Coach
———————————-
Loy Machedo's Short Movie With RSN8 Productions
—————————
Coca Cola Features Loy Machedo in its Viral Advertisement
—————————
Loy Machedo Speaks at TEDx Dubai 2011 On Prejudice
—————————
Loy Machedo featured on National Television
—————————