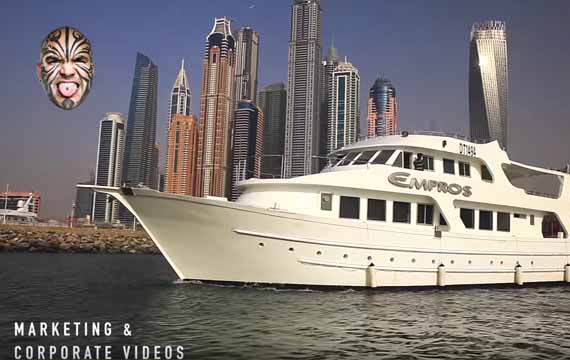 ClickSmiths Offer Video Resume Worth $15,000 As A Prize
From the desk of Loy Machedo: Clicksmiths Offer Video Resume Worth $15,000 As A Price to anyone looking to create a Video Resume.
Are you interested in a ClickSmiths Video Resume?
One that costs USD $7,000?
Well here is your chance to get one – for free.
A normal video resume can cost anything from USD $1,000 to USD $7,000
I know this is true because I deal with a ton of professional freelancers on a day-to-day basis.
Now here is your chance to win one of the two Video Resumes.
These Professionals wanted to offer just one.
I convinced them to offer two.
So now here is your chance.
For $7,000 a piece – you have to work a bit hard for it.
Here is what CLICKSMITHS & I need from you.
STEP 1
Watch this video
STEP 2
Comment down below what did you like about the video
STEP 3
Like The Video
STEP 4
Subscribe To The Channel
STEP 5
or
https://www.loymachedo.com/2017/04/clicksmiths-video-resume/
Share this link on your Facebook Wall and put a snappy message to it.
STEP 6
Send me an email to loymachedo@gmail.com with
A) SUBJECT LINE: $7,000 Video Resume
B) ATTACH YOUR RESUME
C) ATTACH THE SCREENSHOT (of what was asked of you + link)
PLEASE NOTE
Winners will be chosen on the 25th April 2017 and announced on my Social Media Pages.
Loy Machedo
The World's #1 Personal Branding Coach
www.LoyMachedo.com
www.whoisLoyMachedo.com
www.ThinkPersonalBranding.Com
IMPORTANT TERMS & CONDITION
This prize is valid ONLY for those based in the UAE
This is an initiative by www.loymachedo.com & Loy Machedo who are both based in Thailand.
There is no obligation from ClickSmiths or Loy Machedo towards anyone concerned.
This is purely for marketing & engagement purposes.
The prize offered may differ in terms of value from place to place and person to person.
And yes, the final decision shall be made by Loy Machedo keeping in mind what is best for the Brand and Business.