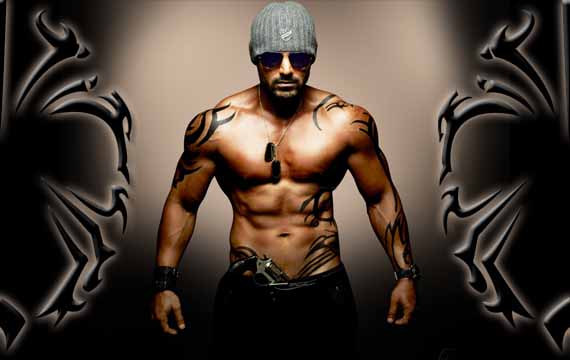 Bollywood Actor John Abraham – Strange Facts Compiled By Loy Machedo
From the Desk of Loy Machedo: Bollywood Actor John Abraham – Strange Facts
Each and every actor and actress is a personal brand.
They have their mannerisms, they have their personality, they have their onscreen persona.
And added to all these layers is the real side to them.
Personally, I do not watch Bollywood movies, but when I came across this youtube video, I took a fascination to John Abraham's Brand.
Watch the video, read the facts and let me know what you think.
Loy Machedo
The World's #1 Personal Branding Coach
www.LoyMachedo.com
www.whoisLoyMachedo.com
www.ThinkPersonalBranding.Com
———————————-
So who is Bollywood Actor John Abraham?
John Abraham was born on 17 December 1972
He was born to a Malayali Nasrani Father and a Parsi mother. And BTW – his Parsi name is Farhan
He is an Indian film actor, producer and a former model who appears in Hindi films.
He made his film debut with Jism (2003), which earned him a Filmfare Best Debut Award nomination.
His first commercial success, Dhoom (2004).
His first major critical success Water (2005).
Abraham's athletic and muscular physique has contributed to his status as one of the most influential sex symbols in Bollywood.
Beyond his acting career, he is the co-owner of the Indian Super League football team NorthEast United FC.
He has often performed many dangerous stunts in his films.
He is also a vegetarian, and is a strong advocate for animal rights.
In terms of awards, He received two Filmfare Award nominations, for his negative roles in Dhoom, and in Zinda (2006) & was nominated for a Filmfare Award for Best Supporting Actor for the film Baabul (2006).
His name is actually the reverse of his Father's Name i.e. Abraham John
He sleeps naked
Abhishek Bachan, Hrithik Roshan, Uday Chopra were his school mates as they studied in the same school – Bombay Scottish School
He hates going to parties, dance clubs and late night session as he is against drugs, and alcohol
He is highly educated – He has a Masters in Business Administration from Mumbai
JA was a running enthusiast. He has won prizes for 200 meters and 500 meters
He purchased his first bike at the age of 18 for Rs. 17,500
His dad still travels by bus and his mom travels by Auto
JA's brother – is an architect and photographer and is part of AJ architecture firm.
JA gets high on sound. He has an audiophile collection of 52 speakers that fill up his Mumbai residence.
His Residence has some interesting facts:
52 Speakers al around +
Spacious wardrobe +
motorcycle hemlets signed by the who's who +
a sea view dwelling floor to glass windows +
fully equipped gym.
His critically and commercially successful films include:
Kaal (2005),
Garam Masala (2005),
Taxi No. 9211 (2006),
Dostana (2008),
New York (2009),
Force (2011),
Desi Boyz (2011),
Housefull 2 (2012),
Race 2 (2013),
Shootout at Wadala (2013),
Madras Cafe (2013),
Welcome Back (2015),
Dishoom (2016),
https://www.youtube.com/watch?v=JrhFwTQlCnA
If you enjoyed the article, please like, share and comment.
Loy Machedo
The World's #1 Personal Branding Coach
———————————-
Loy Machedo's Short Movie With RSN8 Productions
—————————
Coca Cola Features Loy Machedo in its Viral Advertisement
—————————
Loy Machedo Speaks at TEDx Dubai 2011 On Prejudice
—————————
Loy Machedo featured on National Television
—————————