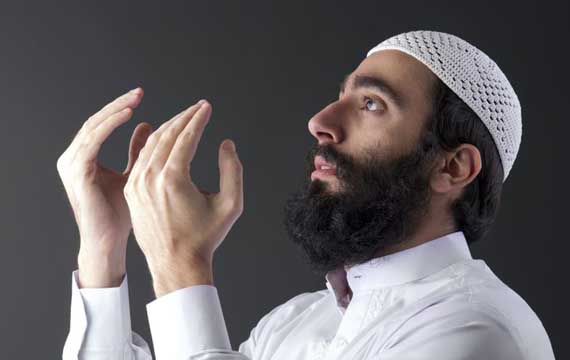 Loy Machedo's 1st Ever Controversial Letter To Arab Muslims
From the Desk of Loy Machedo: Loy Machedo's 1st Ever Controversial Letter To Arab Muslims
Please do not read this letter if you are sensitive or narrow-minded. Also – if you wish to remove me as your friend – I will perfectly understand. However, I will encourage discussion, debate and sharing of ideas.
***********************
Want to Join My Online Personal Branding University? 
Loy Machedo
The #1 Personal Branding Strategist
www.ThinkPersonalBranding.com
***********************
Loy Machedo's 1st Ever Letter To Arab Muslims
I am normally a very peace loving fun guy. I honestly do not wish anyone bad or ill. However, I cannot for the life of me – seem to understand of fathom, why is it – the ONLY people (the few whom incidents have taken place) who seem to have a problem with me until now – Are Arab Muslims?
Now, don't get me wrong and please do not misquote me.
I did not say ALL Muslims and I did not say ALL Arabs.
However, what I did say was "Arab Muslims".
Let me explain.
SHOCKING INCIDENTS OR WELL-DESERVED TREATMENT?
INCIDENT 1
A few days ago as I was taking a video of myself and my surroundings in an environment of fun and humor (the camera facing me), this Arab Muslim gentleman threatens me that I better stop taking a video of him and his friends (a few ladies were present) or else. And he was kind enough to say "Wallahi" and "Allahkahli" or something like that they would finish me off.
INCIDENT 2
Before that, when I passing by the market, I saw a group of lovely women and I greeted them with a "hello" and "good-evening". Their response "Stuffed Allah, Shaitan" and they hurriedly walked off. Given the fact that I stayed in UAE for all these years – I know Shaitan means "Evil".
INCIDENT 3
And before that I had one Arab Muslim guy asked me which country I was from. When I told him UAE – He said "Wallahi, you are talking bullshit. Dubai is a Muslim country. They will NEVER allow you. I can challenge you."
INCIDENT 4
And before that on a Flight from Bangkok to Qatar to Dubai – I had an incident. The flight was absolutely packed. From Bangkok to Qatar – there wasn't any problem. However, once I landed in Qatar – when we changed the aircraft – the seat I was allotted – I was asked to get up from my seat and change – because an Arab Muslim Lady Screamed and made a scene stating she didn't want to sit across my seat. She didn't want to see me or that I should see her. And they changed my seat 3 times after that – until I was made to sit in between a few Filipinos women – who apparently didn't mind me being "evil".
Now – don't get me wrong.
I know what the argument will be.
1) Not all Arab Muslims are the same.
2) You cannot judge everyone by the same standards.
3) Not all 5 fingers are the same.
4) By one or two or five incidents – you cannot say all 2 Billion Muslims are the same.
You are right. We cannot and should not.
But then – can you please explain the following to me
ABOUT INCIDENTS THAT HAPPENED TO ME…..
1) Why is it until today No Christian, Hindu or Buddist has called me "Shaitan" or the "Evil" or "Khafir"?
2) Why is it No Hindu, Christian or Buddist offered me money to remove my tattoos and convert to their religion – so that I could enter heaven?
3) Why is it until today the ONLY people to refuse to shake hands with me or refuse to be photographed with me – out of the many few – are ALL ARAB MUSLIMS?
4) Why I was arrested in the name of Religion – 4 times. Guess which religion was I arrested in the name of??? And that too – do you know why? Because I was told I am the "Anti-Christ" or "Shaitan" or "Devil" or "Evil Spirit" (Because of my tattoos)
Look, I am NOT trying to preach hate against Muslims or Islam.
My closest friends are Muslims.
The people who helped me are followers of Islam.
The country that gave me food, shelter and clothing – is a Arab Muslim Country.
So that should be proof enough – Arabs, Muslims and Arab Muslims – the majority are really good human beings. (Please excuse me for not focusing on Charitable Endeavors, their participation in the fight against terrorism etc as I am only focusing on the bad that has to be changed).
However, when will all this kind of Racial, Religious & Self-Righteous Discrimination stop?
I seriously feel the Primitive thinkers of Islam & the Majority of Muslims in the Arab World need to undergo a Radical Reformation and Change.
Why?
Because this is the 21st century.
Even today there are few if not many having beliefs like
1. The Punishment for Apostasy should be death
2. It is okay for a man to marry 4 women but not a woman to marry 4 men
3. If a girl is raped – it is her fault or she needs 4 witnesses
4. Homosexuality is evil and punishable by death
5. If you have sexual relationships outside marriage or you are not married – you should be whipped or flogged or at its worst – stoned to death
6. If you rob, your hands or legs should be chopped
7. If you die for god – it is an honor
8. Being tattooed is "evil"
9. Non Muslims will go to hell
10. Having a beard is a sign of being a man
11. A woman should cover herself or she is impure (or not good)
12. Encouraging Genital Mutilation in Girls
13. It is okay for a Muslim man to marry a Non-Muslim woman but it is not okay for a Muslim woman to marry a Non-Muslim Man.
14. If someone draws the Holy Prophet – that alone sparks riots, violence and death.
15. Why is it Muslim Immigrants migrate to Non-Muslim Countries and then complain about the Non-Muslim Lifestyle as Impure and Evil and on top of that Force them to change to Sharia Law? (Like Donald Trump stated – If you do have problems with the country – Why don't you seriously go back to the country you came from?)
I seriously feel – these issues and problems should and MUST be addressed.
Why?
Because until they are addressed – the world will continue hating, judging and misunderstanding your religion, your beliefs and your customs.
Can anyone tell me why it is okay for a Arab Men to Drink Alchol, Smoke Cigarettes, Have Sex with women and Flaunt their bodies – But not women?
Why these double standards?
Want proof of this?
Go to any Western or Eastern Country and see an Arab going for holiday. I have personally know many Arabs who when they board the aircraft – they wear their traditional Arab Muslim dress. However, once they land in a new country – they suddenly become "westernized". Everything from employing sexual services to getting wasted on addictive substances – I have seen it all with my own eyes.
So now…where am I headed with all this….
Read on.
On the day the 9/11 attacks took place – I saw Muslims Arabs in a Bar all screaming in happiness. At the same time, I also saw my Arab Muslims who were deeply hurt and upset by the incident.
On the fateful of January 7, 2015, when the Charlie Hebdo shooting took place, I saw global violence and turmoil. At the same time I also spoke to many Muslim Arabs who personally told me – I choose to ignore what I do not like because everyone has freedom and a right to express themselves.
The point I am trying to make is – Yes, there is Hope.
We live on one planet where there are thousands of cultures, beliefs, traditions and religions. Seriously – what makes anyone religion, culture, tradition or belief superior to another?
It is just a way of life.
Agreed – you believe your God is 100% real and 100% true
Fine.
Because your holy book says so.
Fine.
But then keep in mind –
So do ALL the other religions..
Just as you believe "In your heart" your religion and your god is true
Everyone else of other religions also believe "in their heart" that their religion and god is true.
And not a single one has been able to scientifically prove with evidence that anyone religion is true.
So until then – why not live and let live?
My dearest Arab Muslim brothers and sisters
If you want people to stop judging you,
If you want people to stop hating you
If you want people to stop harassing you
Then please – treat others as you would like to be treated yourself.
I am deeply hurt and insulted by how I have still to face such incidents – that too – from ONLY one group of individuals – Arab Muslims.
Once again – I repeat and reiterate – NOT ALL ARAB MUSLIMS are bad. TThe Majority are truly good human beings. I lived in a Muslim Arab country for 36 years and I can be a witness to this.
However, I have also faced discrimination and harassment.
And 100% of that discrimination and harassment has been only and only by Arab Muslims.
So what do you we do now? 
This is what I recommend.
Unlike Terrorist preachers like Anjem Choudary & ignoramus fools like Dr. Zakir Naik – Modern Muslim Thinkers like Maajid Nawaz, Reza Aslan, Mehdi Hassan are the beacon of hope for Muslims.
These are some of the greatest debaters, spokespersons and role models for Muslims.
Why do I say this?
Because even though they do not agree with what people say about Islam (the bad). However, they engage in open-minded discussions about religion and ideas.
I just wish there were many more.
I love watching how they disagree with what others say is bad about Islam – but they NEVER hate others or harm others.
I think this is what is required by all.
As I conclude, My personal request to you is not to misunderstand my comment as a letter of hatred. Rather that of peace, hope and awareness.
Islam is a beautiful religion IF practiced and lived by to make a spiritual & positive difference in the lives of the ones who believe in. I know this because the ones who helped me – are Muslims.
Please give women their rights to smoke, drink, wear skimpy clothes or do whatever they want and not making it mandatory to cover themselves from head to toe (what does that even do???)
Please stop grown ass men getting married to children and having sex with them in the name of religion
Please punish those men who harm women or rape innocent women – WITHOUT asking for 4 Muslim witnessesPlease allow people to join and leave your religion without having it become like a 'one-way-street' or some 'mafia organization' where if you want to leave – the punishment for which is death
Please do not punish or kill gay people or homosexuals
Please allow Muslim women to marry Non-Muslim Men
Please stop preaching your religion is 100% true (which is okay) and all other religions are crap or rubbish (which is false)
Please stop chopping limbs as punishment
Please do not allow honor killings
Please do not kill in the name of any god
Please do not take revenge for cartooning any prophet – just ignore it
Please do not force Sharia Law on everyone
And finally –
Please stop calling tattooed folks as Evil or the Devil (seriously – who has met one or photographed one for me to be identified as one?
We need a serious call to reform the bad in our thinking, our society, our religions and our communities. And by admitting there is a problem and addressing it – will be the first step.
However, until this happens – that they admit there IS a problem with the religion and its teaching – And it is NOT some PERFECT quote by some god – these groups of words, verses and paragraphs will be taken Literally and Absolutely. And the end result will be – Personal Interpretation with a Steadfast Drive Towards Violence, Chaos, Arrogance, Ignorance & Ultimately Death.
Islam is a Lifestyle that focuses on Love, Peace and Purity.
Stop making it a Weapon of Hatred and your Excuse For Your Selfish & Political Agendas.
To all my Muslim Brothers & Sisters – I hope you look at this letter of mine as a heartfelt, sincere, genuine and honest plea from my side to you.
I have absolutely no hate for you.
Only love.
And I hope you can see it through this letter.
Your sincerely
Loy Machedo – The Peaceful Atheist.
(whom you and many consider – The Shaitan or The Devil)
Loy Machedo
www.ThinkPersonalBranding.com
***********************
WANT TO LEARN THE SECRETS OF EARNING MONEY?
Join Loy Machedo's Online Personal Branding University
www.ThinkPersonalBranding.com
***********************
Coca Cola Features Loy Machedo in its Viral Advertisement
***********************
Loy Machedo Speaks at TEDx Dubai 2011 On Prejudice
***********************
Loy Machedo featured on National Television
***********************