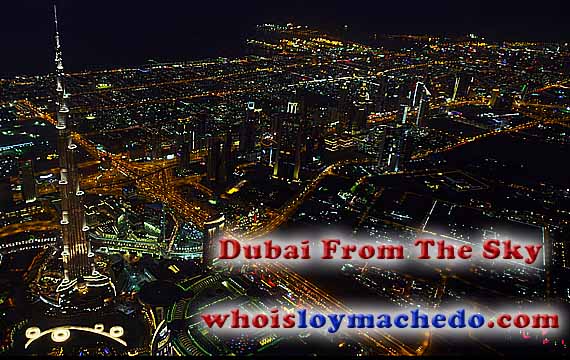 Amazing and Impressive Dubai From The Sky Video
Joseph Hutson from Dubai Film has compiled together a series video footage cuts that show Dubai in its most glorious and amazing moments.
Included in this video are the
2013 New Year's Eve World Record Firework Display
Vince Reffett Base Jump from the Top of Burj Khalifa
The flying stuntman Jetman alongside Emirates A380
Published on Jul 27, 2016, the description of the video says it best:
"Over the last 5 years, Dubai Film has collaborated with companies like Shotover Camera Systems and Aerial Filmworks to develop the very best technology in the world for Aerial Filmmaking. As a result, we are able to offer the greatest amount of options when it comes to shooting from the air from anyone in the region".
I absolutely enjoyed this video and thought this video was worth sharing.
Loy Machedo
Personal Branding Strategist
www.whoisloymachedo.com