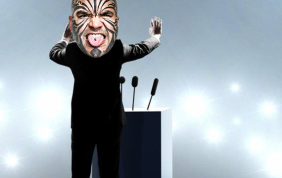 78 TableTopics for Toastmasters Club Meetings & Contests
From the Desk of Loy Machedo: 78 TableTopics for Toastmasters Club Meetings 
I had been actively part of Toastmasters for 16 years. Was a student, then a teacher, then a coach and today I am a full-time professional speaker, trainer, and coach.
Every year a few ambitious Toastmasters come to me and vie for either The World Championship of Public Speaking or maybe to win their District Championships in Evaluation, Humorous or Table Topics Competition.
Given that my methods and my style is very unorthodox and I am not the most 'sweet-sounding-coaches' not many come to me. And then coupled with the fact that I am the most ridiculously expensive trainer – that makes the people who approach me
However, I haven't forgotten those kind souls who once helped me in my journey in Toastmasters when I sought help. Here is my way of giving back to the Toastmasters community what I got from them – knowledge.
Please like, share and spread this content.
Use it, Copy it and Benefit from it. And if you have any questions – let me know.
I would be glad to hear from you.
Here is the first of many planned articles for Toastmasters – 101 Table Topics for Toastmasters (July 2017 Edition)
If you wish to get in touch with me
loy@loymachedo.com 
———————————————————–
Do you want to win Evaluation Contests?
How I Won Over 100 Evaluation Speech Contests in Toastmasters
#thinkpersonalbranding #personalbranding #loymachedo
Loy Machedo
The World's #1 Personal Branding Coach
www.LoyMachedo.com
www.whoisLoyMachedo.com
www.ThinkPersonalBranding.Com
———————————————————–
78 TableTopics for Toastmasters Club Meetings
1. Stitch in time saves – your views.
2. Stress management and Yoga
3. Define success
4. Surprising everyone, the dead man picked himself up off of the floor, looked around at the gathering and said…..What happens next.
5. Tell the person to your right why he/she should buy a car in this color.
6. Tell us something that no one knows about you
7. Tell us why you plan to paint your house this colour
8. Tell us why you should be chosen as the winner of the TT contest
9. The chicken is involved, and the pig is committed. When it comes to life, which are you, a chicken or a pig?
10. The most memorable event in your childhood
———————————————————–
78 TableTopics for Toastmasters Club Meetings
11. The most unforgettable book you have read
12. The most unforgettable movie you have seen
13. The only thing that sat its way to success was hen
14. The police arrived and asked everyone to…. your thoughts.
15. The policeman then stepped forward and announced to the guests, with a big smile on his face….your thoughts.
16. There is no security – only opportunity in life
17. There shall not be any taboo subjects in Toastmaster clubs. Defend.
18. Think big thoughts but relish small pleasures
19. Tourist spot that you would like to visit in the near future
20. Traffic is a menace and you are a part of it. Comment?
———————————————————–
78 TableTopics for Toastmasters Club Meetings
21. Talk to us about True love
22. Truth is always covered with a golden colored foil.
23. You go to a movie recommended by your friend. Tell us what do you do next?
24. Your favorite actress is in your room, what is the reaction?
25. View of co-education
26. We never know the love of our parents until we become parents ourselves
27. You have a unexpected holiday for a month – what do you do
28. What annually televised sporting event is an absolute must-see for you?
29. What do people think they know about your birthplace that isn't true?
30. What do you regret the most in your life and why?
———————————————————–
78 TableTopics for Toastmasters Club Meetings
31. What doesn't break us makes us strong – challenges memorable to you
32. What good book have you read lately?
33. What Indian names would you choose for each person in your family? Why?
34. What is the key to happiness?
35. What is the least amount of education any person should have and why?
36. What is the most enjoyable way for you to spend Money?
37. What is you idea of a dream vacation?
38. What is your favorite season of the year? Why?
39. What makes a friendship successful?
40. What national attraction or tourist site should every New Zealander see at least once?
———————————————————–
78 TableTopics for Toastmasters Club Meetings
41. What things scare you even though you know there is no reason to be afraid?
42. What was the most difficult choice in your life?
43. What would you do with a million dollars
44. When the guests heard the noise they stumbled down the hallway only to discover…. Tell us what happens next.
45. When you are right, no one remembers. But when you are wrong no one forgets.
46. Which basic invention turned the history of mankind and why?
47. Which country do u want to settle in and why?
48. Which difficulty in life made you stronger?
49. Which is better – Power of love or Love of power
50. Which is the book that has influenced you the most & why?
———————————————————–
78 TableTopics for Toastmasters Club Meetings
51. Which is the most wise decision in your life?
52. Which is your favorite festival?
53. Which one person has shaped you life the most and how?
54. Will the road toll help reduce traffic?
55. Would you be a good teacher or a good parent?
56. Would you be willing to never again get any gifts and surprises if instead you could just ask for anything you wanted and have your parents buy it for you?
57. Would you like to have an identical twin? What about it would be best? Worst?
58. Would you rather be very poor and have parents who loved you and each other, or be wealthy and have parents who ignored you and were always fighting with each other?
59. You are a fly on the tail fin of a Boeing
60. You cannot solve a problem by thinking the same way as you thought while creating the problem – Albert Einstein
———————————————————–
78 TableTopics for Toastmasters Club Meetings
61. You have enough credit to make one call in your cell. Who would you call and why?
62. You have jumped from a parachute glider. The parachute doesn't open. Tell us what happens next?
63. You live next to a nuclear power plant, defend the place as a nice place to live.
64. You won the postcard millionaire. Tell us what do you do next?
65. Your best teacher is your last mistake – Talk to us about it
66. Your dream job – Talk to us about it
67. Your dream vacation – Talk to us about it
68. Your favorite film actor – Talk to us about it
69. Your favorite food – u would love to have every day – Talk to us about it
70. Your favorite game – Talk to us about it
———————————————————–
78 TableTopics for Toastmasters Club Meetings
71. Your favorite restaurant – Talk to us about it
72. Your favorite takeaway food outlet – Talk to us about it
73. Your first bad hangover – Talk to us about it
74. Your first day at work – Talk to us about it
75. Your holiday plans for this year – Talk to us about it
76. Your most embarrassing moment in life can be the first step towards the success. Do you agree?
77. Your reaction to growing intolerance of people – Talk to us about it
78. Your retirement plan – Talk to us about it
———————————————————–
The World's #1 Personal Branding Coach
www.LoyMachedo.com
www.whoisLoyMachedo.com
www.ThinkPersonalBranding.Com
Loy Machedo's Short Movie With RSN8 Productions
—————————
Coca Cola Features Loy Machedo in its Viral Advertisement
—————————
Loy Machedo Speaks at TEDx Dubai 2011 On Prejudice
—————————
Loy Machedo featured on National Television
—————————