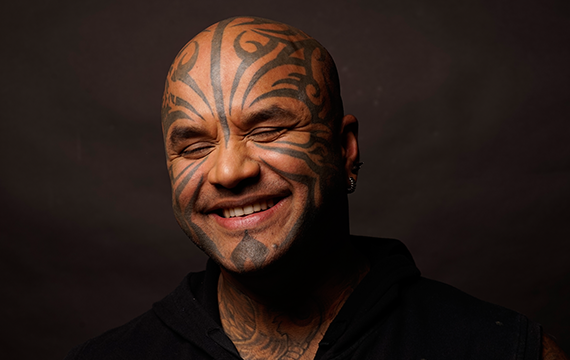 Loy Machedo's Impressive Credentials – Ph.D in Failure
Loy Machedo Failed in Childhood
As a Child, Molested, Raped, Emotionally, Mentally and Physically tortured. My parents never accepted me and reminded me every day it was better to die.
Loy Machedo Failed in School Life
Dropped out of school as I couldn't study. My teachers predicted gloom and doom for my future.
Loy Machedo Failed in Religion
Dedicated 4 years of my life to studying religion only to become an educated atheist.
Loy Machedo Failed in Marriage & Love Life
3 Successful Divorces, 400+ Relationships, and self-proclaimed retired playboy.
Loy Machedo Failed in Society
Since I am tattooed all over my body, the people in the UAE branded me Evil, Satanic & the Anti-Christ (video on youtube)
Loy Machedo Failed with his Social Skills
I have not touched alcohol, cigarettes, drugs since childhood; I do not go to clubs, pubs, parties, events or for man-made celebrations. I hate public events, noise, dance and public gatherings. I love my solitude.
Loy Machedo's Failed Personality
I am rude, foul-mouthed, a show-off, blunt, shocking, controversial and an attention seeker.
Loy Machedo has a Failed Sense of Decency
My blogs, videos and updates include everything from sexual experiments with prostitutes to benefits of self pleasure and to questioning religious beliefs & yes, so called fake-lifestyle that the world lives by.
Loy Machedo's Failed Financial Record
Still living a life where I earn big money but spend it all on what I love.
WhatLoy Machedo is Obsessed about
Reading, Blogging, Thinking & Learning.
What Loy Machedo is proud of?
I was born poor and couldn't afford a single book and my family never allowed me to read a single book. Today I have a collection of books, MP3's, DVD's & Educational Material worth $550,000 on Branding, Business, Marketing, Self-Improvement, Neuroscience, Sales, Strategy…..
Children from around the world get in touch me – especially those who have failed the outdated Educational System, those who face sexual predators and those who do not know what to do with their lives. I am able to at least talk to them.
I am able to live a life where I work for a few hours every month and for the rest of the month – do nothing else but learn, study, blog, v-blog and do all those things I love. i.e – I get paid to do what I love.
I am a student of Learning, Growing, Evolving and Studying and will forever be one.
My name is Loy Machedo.
My Blog
www.loymachedo.com
My Online Profile
www.WhoIsLoyMachedo.Com
My Services
www.ThinkPersonalBranding.Com
Comments
comments

<!-comments-button-->