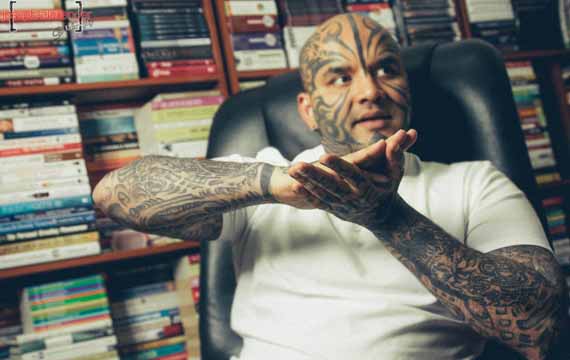 Loy Machedo's Mega-Collection of Resume Articles, Tips & Strategies
From the Desk of Loy Machedo: Loy Machedo's Mega Resume Collection of Tips, Tricks & Strategies 
In celebration of my new Website Launch
www.ThinkPersonalBranding.Com
I have updated & complied all the Resume articles
I have written from 2011 onwards.
Read it and see which one among them adds value to you.
And yeah – if you do have any questions – send me a message.
Loy Machedo
The #1 Personal Branding Strategist
www.ThinkPersonalBranding.com
***********************
Want to Join My Online Personal Branding University? 
***********************
Loy Machedo's Mega Resume Collection of Tips, Tricks & Strategies
11 Resume Formats To Choose From by Loy Machedo
https://www.loymachedo.com/2016/12/11-resume-formats-choose-loy-machedo/
**************************************************
33 Resume Secrets Of Successful Job Applicants In The Middle East
https://www.loymachedo.com/2016/07/33-resume-secrets-of-successful-job-applicants-in-the-middle-east/
**************************************************
49 Common Resume Mistakes by Loy Machedo
https://www.loymachedo.com/2011/11/49-common-resume-mistakes-by-loy-machedo/
**************************************************
20 Resume Strategies For Job Seekers In The Middle East (VIDEO)
https://www.loymachedo.com/2016/01/20-resume-strategies-for-job-seekers-in-the-middle-east-video/
**************************************************
7 Shocking Stuff UAE Job Seekers Stated In Their Resume
https://www.loymachedo.com/2015/06/7-shocking-stuff-uae-job-seekers-stated-in-their-resume/
**************************************************
20 Ridiculous Resume Bloopers  – A Selection by Loy Machedo
https://www.loymachedo.com/2015/03/20-ridiculous-resume-bloopers-a-selection-by-loy-machedo/
**************************************************
23 things you should never put on your Resume by Loy Machedo
https://www.loymachedo.com/2015/02/23-things-you-should-never-put-on-your-resume-by-loy-machedo/
**************************************************
The Worst Resume Terminologies & Best Resume Terminologies
https://www.loymachedo.com/2014/12/the-worst-resume-terminologies-best-resume-terminologies/
**************************************************
27 Do's & Don'ts While Creating Your Resume
https://www.loymachedo.com/2014/12/27-dos-donts-while-creating-your-resume/
**************************************************
31 Overused Resumes Phrases Used In The Middle East
https://www.loymachedo.com/2014/07/31-overused-resumes-phrases-used-in-the-middle-east/
**************************************************
51 Most Overused Words & Cliches in Resumes
https://www.loymachedo.com/2014/07/51-most-overused-words-cliches-in-resumes/
**************************************************
How to Make Your Resume Engaging In 7 Steps
https://www.loymachedo.com/2014/04/how-to-make-your-resume-engaging-in-7-steps/
**************************************************
Loy Machedo's 11 Random Tips When Rebranding Your Resume
https://www.loymachedo.com/2014/04/loy-machedos-11-random-tips-when-rebranding-your-resume/
**************************************************
Resume Secrets That No One Shares & You Wish Someone Told You
https://www.loymachedo.com/2014/04/resume-secrets-that-no-one-shares-you-wish-someone-told-you/
**************************************************
11 Resume Types & Resume Formats by Loy Machedo
https://www.loymachedo.com/2014/04/11-resume-types-resume-formats-by-loy-machedo/
**************************************************
Why do I need more than one version of my Resume? – Ask Loy Machedo
https://www.loymachedo.com/2014/04/why-do-i-need-more-than-one-version-of-my-resume-ask-loy-machedo/
**************************************************
The 7 Most Unforgivable Resume Writing Mistakes
https://www.loymachedo.com/2014/04/the-7-most-unforgivable-resume-writing-mistakes/
**************************************************
What Is The Purpose Of A Resume? Ask Loy Machedo
https://www.loymachedo.com/2014/04/what-is-the-purpose-of-a-resume-ask-loy-machedo/
**************************************************
Most Embarrassing Resume Mistakes – Loy Machedo's Top 16
https://www.loymachedo.com/2014/02/most-embarrassing-resume-mistakes-loy-machedos-top-16/
**************************************************
Resume Tips – What Not To Put In Your Resume (VIDEO)
https://www.loymachedo.com/2013/11/resume-tips-what-not-to-put-in-your-resume-video/
**************************************************
100 Funniest Things Every Stated On a Resume by Loy Machedo
https://www.loymachedo.com/2012/07/100-funniest-things-every-stated-on-a-resume-by-loy-machedo/
**************************************************
7 Fundamental Tips While Recreating A Resume by Loy Machedo
https://www.loymachedo.com/2012/07/7-important-tips-while-recreating-a-resume-by-loy-machedo/
**************************************************
World's Most Creative Resume's
https://www.loymachedo.com/2012/01/worlds-most-creative-resumes/
**************************************************
How Many Pages Should Your Resume be? Loy Machedo Answers
https://www.loymachedo.com/2011/11/how-many-pages-should-your-resume-be-loy-machedo-answers/
**************************************************
My Thoughts On Resumes & Resume Rebranding
https://www.loymachedo.com/2011/11/my-thoughts-on-resumes-resume-rebranding/
**************************************************
Resume Tips – 50 Overused Words & Phrases by Loy Machedo
https://www.loymachedo.com/2011/11/resume-tips-50-overused-words-phrases-by-loy-machedo/
**************************************************
***********************
WANT TO LEARN THE SECRETS OF EARNING MONEY?
Join Loy Machedo's Online Personal Branding University
www.ThinkPersonalBranding.com
***********************
Coca Cola Features Loy Machedo in its Viral Advertisement
***********************
Loy Machedo Speaks at TEDx Dubai 2011 On Prejudice
***********************
Loy Machedo featured on National Television
***********************