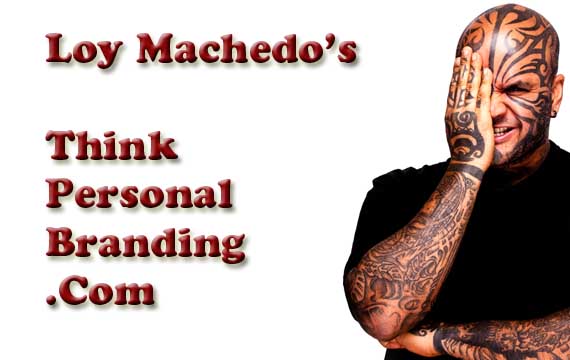 Editors Note:
Everyone wants to earn big fucking money.
Who doesn't?
And even more so, earn money doing what they love.
So how do you reach this stage?
Simple.
By asking thought-provoking questions.
Here are 43 Thought Provoking Questions
To Transform yourself into a
MONEY MAKING MACHINE.
Loy Machedo
The #1 Personal Branding Strategist
www.ThinkPersonalBranding.com
***********************
Want to Join My Online Personal Branding University? 
***********************
QUESTIONS I WANT YOU TO PONDER UPON.
1. How do you define your brand?
2. How do you market your brand?
3. Who is your target market?
4. What channels do use to reach out to your target market?
5. How many people do you need to meet per work to succeed?
6. How much time do you need to spend per week to succeed?
7. What specific set of actions do you need to take in order to succeed?
8. What is your current mind set when you meet people?
9. What is the current message your target market gets when you interact with them?
10. What should your current brand be when people interact with you?
11. What are the 3 key actions you are supposed to take every single day to ensure success of your brand?
12. What activities should you stop or delegate so that you only focus on the key tasks to achieve success?
13. 80/20 rule – what are the 20% tasks that give you 80% of your success?
14. 80/20 rule – what are the 80% tasks that give you 20% revenue?
15. In the last 6 months, do you have details of where you spend the majority of your time?
16. In the last 6 months, What activities you should start doing more?
17. In the last 6 months, What activities you should start doing less or completely stop?
18. In the last 6 months, were you aware of where you are headed? Do you know if you should go faster, slower or maybe change direction?
19. Right now to the next 6 months, are you aware where you should be headed?
20. What is your final destination like? Describe it.
21. What is your final destination this year? Describe it?
So what about 22 to 43….?
Well, I have given you 14 questions here.
If you wish to get access to the rest
Join my group
www.ThinkPersonalBranding.Com
and receive pointers, tips & strategies related to Personal Branding.
Members Please Note:
The article is password protected.If you have forgotten the password – Kindly contact me.
Loy Machedo
The #1 Personal Branding Strategist
www.ThinkPersonalBranding.Com

***********************
Loy Machedo
www.ThinkPersonalBranding.com
***********************
WANT TO LEARN THE SECRETS OF EARNING MONEY?
Join Loy Machedo's Online Personal Branding University
www.ThinkPersonalBranding.com
***********************
Coca Cola Features Loy Machedo in its Viral Advertisement
***********************
Loy Machedo Speaks at TEDx Dubai 2011 On Prejudice
***********************
Loy Machedo featured on National Television
***********************
Loy Machedo featured on the News
Comments
comments

<!-comments-button-->