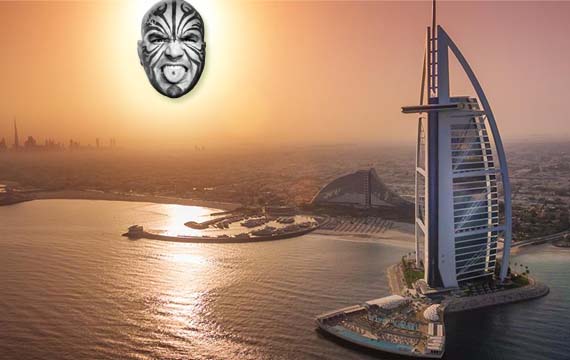 UAE Jobs – The 17 Uncensored Shocking Pointers You Wish Someone Had Told You (Part 2 of 2)
From the Desk of Loy Machedo: UAE Jobs – The 17 Uncensored Shocking Pointers You Wish Someone Had Told You (Part 2 of 2)
Having stayed in the Middle East for more than 36 years,
I guess I have an insight into the lifestyle, the culture
And to a certain extent of what goes on in the Middle East.
I have literally witnessed with my own eyes the spectacular growth
of the Arab Countries both from the standpoint of
a Spectator and a Participant
I have been both an Employee and Employer
I have been both on the receiving end and on the giving end.
And yes, in the last 9 years I have helped thousands get jobs in the Middle East
(however, by help, I mean as in PROFESSIONALLY FOR A FEE and NOT FOR FREE.)
So yeah – I do have the experience in talking about Employment & Losing Jobs in the Middle East.
In as much I absolutely love the Middle East (UAE in particular)
I cannot highlight enough the importance of knowing
What you should and shouldn't do
When applying for a job
or for that matter – at its worst
When losing a job in the Middle East.
Here are my subjective and opinionated pointers
on what you must do when you lose your job in the Middle East.
I hope it sheds some light into the unspoken rules and laws of the country
And yeah – I just hope these pointers help you.
If you do feel these pointers benefit you –
Please share them with others
As the intention of this article is nothing but
To Educate, To Inform and To Help you
Achieve the success you so truly deserve
When trying to live those few years in the Middle East.
HERE IS PART 1 OF THE ARTICLE OF UAE JOBS – The 17 Uncensored Shocking Pointers You Wish Someone Had Told You
https://www.loymachedo.com/2017/02/what-to-do-when-you-lose-your-job-in-the-middle-east-the-17-uncensored-shocking-pointers-you-wish-someone-had-told-you-part-1-of-2/
Loy Machedo
The #1 Personal Branding Strategist
www.ThinkPersonalBranding.com
***********************
Want to Join My Online Personal Branding University? 
***********************
UAE Jobs – The 17 Uncensored Shocking Pointers You Wish Someone Had Told You (Part 2 of 2)
UAE JOBS 1:  Why you must delay the visa cancellation
UAE JOBS 2: If you are planning to take your employer to the court – Read this first.
UAE JOBS 3: Why you must kiss your ex-boss's ass
UAE JOBS 4: Why your ego can destroy you
UAE JOBS 5: This one advice will shock you…
UAE JOBS 6: Why you should inform no one about your job loss
UAE JOBS 7: How you can cut down expenses to the bare minimum
UAE JOBS 8: Why you must take detailed notes of your expenses
UAE JOBS 9: Why you must collect your debts!
UAE JOBS 10: The easiest way to get a job!
UAE JOBS 11: How to use contacts effectively in times of Emergency!
UAE JOBS 12: The most powerful weapon while job hunting
UAE JOBS 13: Why you must have a backup visa
UAE JOBS 14: Important resume pointers 101
UAE JOBS 15: Why you must be interview ready always!
UAE JOBS 16: Why you must have a job search mentor and strategy
UAE JOBS 17: Most important question to ask yourself
***********************
UAE JOBS – POINTER NUMBER 9
WHY YOU MUST COLLECT YOUR DEBTS!
Are we still on the topic of money?
Dam-it…
No wonder there is a saying…
Money is the root cause of all EVIL!
At the same time people also say
Money is the LIFE-LINE of any business, entity or individual.
You must wonder why?
Simply because the name of the game is money.
And over here – keep one simple agenda in mind
whomsoever has to pay you money –
do whatever it takes to get the money back
as soon as possible
And I mean – ASAP.
The reason?
When people know that you need money
they will never lend it to you.
However, when you don't need it –
they will lend it to you in oodles.
The problem is this.
People by nature are selfish.
So when they know you are useful to them –
they will go out of the way to win your favor.
After all – who doesn't want good & easy investments
That give them an amazing dividend back?
That is the main reason why Fraudsters & Scam Artists with Bogus Schemes
Are able to successfully con Millions of People for Billions of Dollars
Even today!
All you have to do is – Advertise a SUPER-HIGH ROI
(Return on Investment)
When it comes to giving money away freely
everyone will surround you.
They will sing your praises,
dance to your tunes,
agree with you and
laugh at your not-so-funny jokes.
However, when they know
now you are no longer beneficial to them,
the tune changes.
Everything changes.
And by everything – I mean
people defaulting you,
not paying you back,
arguing with you,
fighting with you or
snapping back at you for no reason whatsoever.
So before they come to know you are no longer beneficial to them –
better get your money back asap.
***********************
UAE JOBS – POINTER NUMBER 10
THE EASIEST WAY TO GET A JOB?
Do you know that in the Middle East,
there is a very powerful and special word?
This word is more powerful than the word GOD
It is much more powerful than having a Ph.D,
more Amazing than having good character
more sought after having a good heart
and more than having millions of dollars in the bank account.
It is called "VASTAA"
VASTAA in the Middle East can get you
1. Out of Jail
2. Out of Trouble
3. A job without a Resume
4. A promotion without hard work
5. A salary increment without results
6. An award for no reason
7. A sense of security though not earned and most importantly
8. A good future even with no investments or sacrifice
Not just me – but everyone in the Middle East has seen this happen.
It is an unofficial rule.
An unspoken truth.
A "hush-hush" reality.
However, expats still fail to capitalize on this major component.
Without Contacts – you cannot get a job
You absolutely cannot get a job.
Seriously.
Given the fact that for every possible vacancy
1. More than 4,000 people apply for a job?
2. More than 15 people drop in their Resumes uninvited
3. The majority of the lie about themselves
4. Most decisions are made via some favor to someone about something
5. Many of them already have pre-determined candidates who they want
6. Most ofso-calledalled 'transparent' Interview processes – are nothing but a façade?
7. More than 100,000 people come into the Middle East everyday looking for a better life?
The chances of you getting a job is SUPER SLIM
And the chances of you getting a job ASAP – are near to IMPOSSIBLE.
Given how many people apply for jobs at the current moment
The massive number of unemployed people
Your one way ticket to success –
when unemployed – is this!
Come repeat with me V-A-S-T-A-A……
***********************
UAE JOBS – POINTER NUMBER 11
HOW TO USE CONTACTS EFFECTIVELY
IN TIMES OF EMERGENCY
Now here is a habit that many people are guilty of.
Hoarding.
Hoarding not only objects, clothing, toys and even stuff.
However, it has even come down to Hoarding
Digital Contact Details of People you deal with.
After all – you never know –
when you may need that precious contact of yours?
Isn't it?
But here's the thing
What's the point of Hoarding all this information
BUT Never using it?
(and if you are one of those
who hasn't done this –
Shame on you –
And I mean it – seriously S-H-A-M-E on you!)
You meet anyone on a plane –
you take their contact details
You meet them at a party –
you take their contact details
You cold call a client –
you take his contact details
You accidentally bump into someone at a business conference –
you take their contact details
Somehow in the Middle East –
this practice is rampant.
However, after collecting all these
contacts, names, numbers and emails –
what do people do next?
Well, if you are smart,
you would add them up on Linkedin.
However, if you are really smart
(I wasn't) you will prequalify
who is important to you and who is not.
So here is the part that you should focus on.
IF YOU HAVE ALREADY CREATED SUCH A DATA BASE THEN….
If you have already created such a database,
Then NOW is the to use it.
Round up each and every person you know,
contact them and speak them to immediately.
And the way in which it is done
(and how I train my clients is)
Cold Call Aggressively
Get to the point as quickly as possible
If you can meet up with them Face-to-Face – Do That
Get to the point ASAP
BUT DO NOT (I repeat) DO NOT sound desperate
Rather Ask Intelligently
Show a Cool, Calm & Collected Demeanor
ASK, ASK, ASK –
and ask everything –
from help, to money, to references, to new contacts
And in case you are wondering
if I know what the hell I am talking about?
Well – After getting cheated of USD $200,000
I managed to use this technique and collected
USD $50,000 in 1 weeks time
None of which was asked by any of my contacts.
IF YOU HAVE NOT CREATED SUCH A DATA BASE THEN…..
Contact all those whom you know
By meeting them personally
And collecting 2 references from each
Whom you can personally use as a reference
To ensure you get at least some point of guidance.
***********************
UAE JOBS – POINTER NUMBER 12
THE MOST POWERFUL WEAPON
WHILE JOB HUNTING…..
Jordan Belfort.
Ever heard of him?
Ever heard of Jordan Belfort and the fraud scam he pulled off –
The absolutely biggest scam that one person could possibly pull off?
At one point – this door-to-door meat & fish salesman employed over 1,000 stock brokers and was involved in stock issues totaling more than US$1 billion.
How did he do it?
By evoking powerful emotions.
Powerful emotions that evoked Desperation, Drive & Desire.
And how did he manage to do this?
By one simple technique.
I'm sure you want to know the technique.
But before I reveal what the technique is
Consider this.
Did he do it alone?
Nope.
He did it with the help of a team.
So now the bigger question begets.
How did he and his team manage to do this?
Not one single person on his team was an industry professional.
He picked up ordinary, everyday, unskilled people
and gave them this one simple technique.
And what is that One Simple Technique?
And it is called
Singular Sales Script
That is how Jordan Belfort did it.
And that is exactly how all successful sales people closed their sale.
And that is, in turn, how I train my clients and students.
It is all about Creating & Crafting
A Customized Script
That leads everyone to achieve One thing & One Thing Alone
Success.
So the question here is this.
Do you have your own script
that you can use to achieve extra-ordinary results?
If you do – my advice & suggestion to you is simply this
Improve on it & Use is aggressively
However, if you do not have one
Start making one ASAP!
Chances are – this is one
Singular Sales Script
Will be your life saver.
***********************
UAE JOBS – POINTER NUMBER 13
WHY YOU MUST HAVE A BACKUP-VISA
Positive Thinking
Affirmation
Visualization
Belief In Yourself
Prayer
God
Hope
Blah, Blah, Blah and Blah
It does feel good to have these 'feel-good' habits
However, if positive thinking and Prayers worked
I doubt anyone would ever fail.
In fact – wouldn't every unemployed person in the Middle East
Who prays – get a job?
Wouldn't they all be employed?
But that is not the case now – is it?
That is why
Whenever I speak to any client
I always tell them this
There is always – and always will be
A chance for failure.
No matter how good you are
No matter how amazing you are
No matter how perfect the situation is
If you do not have lady luck on your side –
you will never succeed.
But here is the deal
We all would like to believe that Lady Luck is on our side
We all like to believe – we are the 'secret' chosen ones
We would always like to believe – we have a chance –
one in a million to make it
More like the "Optimism Bias"
What is an Optimism Bias?
The optimism bias (also known as unrealistic or comparative optimism) is a cognitive bias that causes a person to believe that they are less at risk of experiencing a negative event compared to others.
But here is the question.
How do you know if Lady luck is on your side?
What is she is busy doing something else?
What if this time you are not so lucky?
I have had to face this situation many times over.
And that is where I took the sneaky way out.
Got myself a purchased visa.
Now technically speaking, though this is illegal –
technically speaking – it is not illegal.
What do I mean?
Well it is not until illegal – until caught 'explicitly'.
But then again – how does one catch you i
f you are not 'caught' breaking the law?
For as little as $1,000 a year to up to #2,500 a year –
you can get someone who would be ready to give you
his 'extra' visa and let you do your own thing –
provided you didn't mess up big time.
The trick here is to ensure
you do not work 'openly' for another company –
rather you work on a freelance basis –
with the explicit permission of the person
who provides the visa
which kind of works as mutual benefits.
Frankly speaking –
I do not know why such an arrangement
is not made easily available to everyone?
It would solve so many problems in the Middle East!
That too of all the expatriates.
However, it would give rise
To one major problem – for the local businesses of the country
They wouldn't be able to exploit
Or create fear in their expat employees
To work their ass off – and work for unpaid hours
So what I would honestly recommend is
to find someone who is ready to sell you a visa –
an extra visa he has –
so that you can do your thing –
and he can do his.
One tip I would give you however –
make sure you go to him via
a really dependable reference.
Otherwise it would be a move
from the frying pan into the fire.
***********************
UAE JOBS – POINTER NUMBER 14
IMPORTANT RESUME POINTERS 101
Answer these questions with a simple YES or NO.
SNAPSHOT RESUME FORMAT
Do you have a ONE PAGE Killer Winning Resume Ready?
(This is the one that is like a amazingly creative flyer.)
STANDARD or SEMI-DETAILED RESUME FORMAT
Do you have a TWO PAGE Killer Winning Resume Ready?
(This is the one used by the Industry at large)
DETAILED PROFILE RESUME FORMAT
Do you have a THREE – FIVE PAGE Killer Winning Resume Ready?
This is what the Owner will spend time reading, studying & verifying
So now if you have a BIG YES for all 3 formats
Then you are ready to attack the market with your irresistible profile.
But let me ask you again
Are you 100% sure – Your Resume is
THE WORLD'S BEST in….
In its Content?
In its Layout?
In its Presentation?
In its Format?
And if you STILL say that your Resume is THE WORLD'S BEST…..
Is this YOUR opinion or Reality?
So what is the ACID Test to this statement?
Send your Resume to 100 companies.
70% call you back
Your Resume is the GOLD STANDARD
by which all Resumes must be created!
50% call you back
Your Resume is really good and effective.
It can be made better.
30% call you back
Your Resume is the Industry standard
An average Resume Response but
not good enough to get a job asap
Less than 30%
Your Resume looks like Gold to you
But CRAP to the market
Better get it Rebranded Professionally
Here is the simple question I want to ask you
Is your Resume
The one page, two page or three pages document
So authentic,
So different,
So unique,
So amazing,
So powerful,
So interesting
And
So You……
that the minute any potential employer would read it –
he would pick up the phone – and call you?
ASK YOURSELF THIS QUESTION AGAIN…
IS YOUR RESUME SO POWERFUL THAT
THE MINUTE ANY POTENTIAL EMPLOYER READS IT
HE WOULD PICK UP THE PHONE AND CALL YOU!
I'm pretty sure your answer is a no.
Because if the answer is YES
Everyone would be asking you to join their organization
In fact – to be realistic
There is no one such Resume
That is so perfect
That would trump every other Resume in the world.
BUT
there are Resumes which have been
Rebranded, Re-Engineered and Re-Created
That have given a 50% better response rate than before
Here let me share a secret with you
Given the fact that I have constantly been focusing
on how to recreate, rebrand and refurbish resumes,
to make them, not only stand out
but to make them so irresistible that
they have a 'call-to-action' –
I cannot emphasize enough
how much of a learning experience it has been.
You MUST get your RESUME REBRANDED at least every 6 months!
Being a hardcore sales person that I am –
I constantly experiment to find out
the next best format to get, present and put my message across
in the most powerful & memorable manner.
WHY YOU SHOULDN'T COPY / PASTE OTHER PEOPLES IDEAS…..
But here is a tip –
Copy / Pasting from the Internet
someone else's words, design or template is not the answer.
No matter how smart you think you are
You are not going to fool the potential employer
Because he has seen thousands and thousands of applicants
(Every single day!)
So if you think copying a few words, sentences,
layouts, colors, paragraph styles or
the entire Resume in itself
you will successfully fool the Interviewer
the answer is NO.
And I say this as you look for a job desperately
Wondering WHY there is no response.
KEEP IN MIND
Copying someone else's words or content –
is like using someone else's accent and words
Assuming – it would look good on you
Copying someone else's template
is like trying to dress up exactly like someone else
It will not suit you
HERE IS ANOTHER TIP….
Going to a professional resume company
that makes Resumes – is like
going to a large multinational departmental store –
expecting them to have a perfectly fitting suit.
If you want a perfectly stitched suit and that too –
a perfect fit –
you need to go to a professional tailor and get the job done.
It is expensive but worth its price in gold.
Follow the same logic when it comes
to creating the most important document of your brand –
Your Resume.
If you want a few links with regards to Resume Tips
Kindly GOOGLE: LOY MACHEDO RESUME TIPS
***********************
UAE JOBS – POINTER NUMBER 15
WHY YOU MUST BE INTERVIEW READY
I don't want to dwell on this topic much
as I have written articles about this on my website.
To access them – Kindly GOOGLE: Loy Machedo Interview Tips 
However, all I can say is this –
the Interview is the part
where you Express & Impress,
where you use Chemistry, Connection & Charisma
to sell yourself and where you
prove it to the person – without trying too hard –
that you are the perfect fit for the company.
If you would like to access the articles & videos I have written
about Interviews & Interview
The one thing that I have noticed however is this.
Almost everyone I met,
felt they had amazing skills
as an Interviewee or Communicator.
They personally felt they could ace the interview
with the existing skills they had.
However, once I made them go through a test –
they would always fail.
In fact, 9 out of 10 always failed.
Why because talking is NOT speaking is NOT communicating.
All three are different skill sets.
And you cannot become a
world-class salesman +
communicator +
talker
without consistent, dedicated
scientifically structured &
reengineered content.
***********************
UAE JOBS – POINTER NUMBER 16
WHY YOU MUST HAVE A
JOB SEARCH MENTOR & STRATEGY
So you got your Resumes Ready.
You are 100% ready to face anyone for an interview.
Now what?
This is the HARDEST QUESTION to answer.
Almost everyone looks at me perplexed
When I ask them this question.
Not wanting to sound condescending –
but the manner in which I see
so many unemployed people
going around hunting for jobs –
it is more like an office boy
dropping unnecessary advertising flyers
hoping someone would pick up and read it.
However, here the unemployed individual is
not only hoping that his unsolicited approach
brings in a good viewership –
he also assumes –
it will garner a response –
and yes, immediate decision to get him employed.
And what may shock you is for you to know –
this is what almost
every single unemployed person in the Middle East Assumes!
I wish there were some statistics to give you
some insight into this
horrific epidemic & destructive behavior pattern –
but sadly, there are none.
But if you do want to know how far
what I say is true –
just ask any company receptionist.
And you will get to hear unofficial data like –
"everyday I get around 10 walk-in's
with their resumes in their hand asking me
to see if I can hand it over to my manager."
Seriously – what miracle do you expect here to happen?
Get all the 300 people for the interview?
And what is worse is when
there is an advertisement posted
in the newspaper or media –
for every position –
more than 4,000 people apply for that stated position.
What makes this horrible is –
almost 50% of all the people who applied –
are not at all the right candidates for the job
and are applying for the wrong jobs
out of desperation –
hoping by shooting in the dark –
something will stick.
So just wrap your mind around this
how is it you will manage to get job –
especially when YOU are in a sense of need and desperation –
while the employer doesn't care?
That is where you will need a
JOB HUNT STRATEGY
And for that you will need a Mentor or Coach
Someone whom you can report to and
Someone who can guide you every step of the way
This is what will help you stand a better chance
to get a job In the Middle East.
***********************
UAE JOBS – POINTER NUMBER 17
MOST IMPORTANT QUESTION TO ASK YOURSELF…..
Here is the most important question you must ask yourself.
Do you really want to go through all this all over again?
Look – I am not trying to pour cold water on your barbeque here
But the fact of the matter is this
If after what you went through – you ended with no money
The reality is – Once after you go through the entire process
Get another job – and start all over again
When you lose your next job – the situation will NOT change.
Why do I say this?
Because after years of noticing and observing people
I have realized this
People can NEVER change
Until their CORE habits change
So if you – at this moment
You ended up with NO MONEY
Or you had a massive EGO CLASH
Or you had PROBLEMS with your COLLEAGUES
Or you HATED the SYSTEM
I can assure you this much –
it will be the SAME story
the SAME history
the SAME problem
repeating itself again and again
So the next question would surely be
SO WHAT IS THE SOLUTION?
This is what I tell my clients / students
1) Is this country THE ONLY COUNTRY you can seek employment?
2) Is this THE ONLY POSITION OR JOB you can work as?
3) Is this the ONLY way for you to make money?
4) Have you ever GOTTEN OUT of your COMFORT-ZONE and tried something new?
5) When was the last time you INVESTED in your Education & Training?
6) Is the job market TRYING TO TELL YOU SOMETHING which you are not paying attention to?
7) What is the REAL REASON for your Failure – IF you were to accept COMPLETE and TOTAL RESPONSIBILITY for it?
Look – the fact remains
It is great to be in the Middle East
It is good to earn TAX-FREE MONEY
But at the end of the day
Are you really saving money?
Or just going through the motions to
Live for another day?
I think the worst part about being unemployed
Or losing ones job is simply this
If you are back home in your country
You can go home
Take a holiday
Relax for sometime
Think about what options you have
Or think about what to do next
And yeah
Even if you have another job
If you do not like the job
You can just show the employer the middle finger
And go to the another company or employer
However, in the Middle East
You just cannot do that.
So the final point I am trying to make here is this
Ask yourself – is this whole exercise worth it?
Because in the end
It is not only you
It is your family that has to pay the price
For this absolutely horrific and mind-numbing experience.
***********************
HERE IS PART 1 OF THE ARTICLE
https://www.loymachedo.com/2017/02/what-to-do-when-you-lose-your-job-in-the-middle-east-the-17-uncensored-shocking-pointers-you-wish-someone-had-told-you-part-1-of-2/
***********************
Loy Machedo
www.ThinkPersonalBranding.com
***********************
WANT TO LEARN THE SECRETS OF EARNING MONEY?
Join Loy Machedo's Online Personal Branding University
www.ThinkPersonalBranding.com
***********************
Coca Cola Features Loy Machedo in its Viral Advertisement
***********************
Loy Machedo Speaks at TEDx Dubai 2011 On Prejudice
***********************
Loy Machedo featured on National Television
***********************