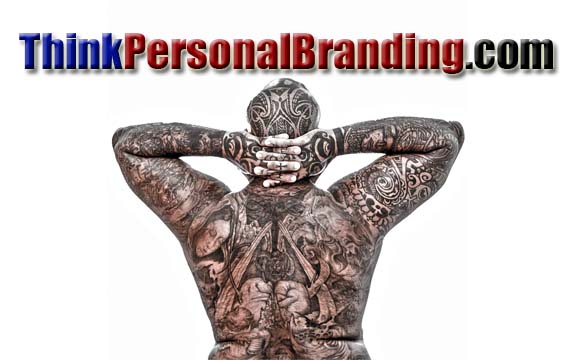 Suicide To Success – 11 Principles That Changed My Life
From the Desk of Loy Machedo: Suicide To Success – 11 Principles That Changed My Life
In 2011, I lost my career, my job, my savings,
my visa and yes – the permission to stay in UAE –
my home for 30+ years.
And the way life works is simple.
When you lose your job, you lose your money.
When you lose your money, you lose your friends.
When you lose your friends, you love your ability to get things done.
And it is rather ironical
That the very place you call home
You cannot stay there – especially when you are down and out
Simply because they want you to have a job
They want you to be a person who earns money
They want you to be profitable
Both for yourself and for the economy
But then again – this is the Middle East
The rules of engagement are very clear
So here I was in the unemployment line
Wondering what would I do next.
However, there was a bigger problem at bay
My employer whom I was working for
I ended up having a major ego tussle with him
Which landed me in real hot water
And that seriously brought about fire and brimstone on to my path
Everything from legal problems to making sure my life was made miserable
Long story short
I Landed it India without any money
Got nearly robbed at knife-point
Met a good Samaritan who gave me some money
Ended up in a cheap hotel room
And since I couldn't do anything
I just had one agenda
To kill myself.
Fast-forward again.
Its been 6 years since that day
I witnessed the lowest of the lows
The most unpredictable and shocking moments
And the highest of the highs.
So the question is
How did someone like me who wanted to kill himself 6 years ago
Move from Suicide to Success in 6 years?
Well, here are my 11 Simple yet Profound Principles.
Loy Machedo
The #1 Personal Branding Strategist
www.ThinkPersonalBranding.com
***********************
Want to Join My Online Personal Branding University? 
***********************
Suicide To Success 1. CHANGE OF FOCUS
When you live a normal, happy go lucky life,.
your focus can be scattered in millions of directions
Everything from going to parties, meeting up with friends
Checking out the latest movie to buying the next new iPhone
Your attention can also be focused on a typical cliché 'to-do-list'
However, once you go through a traumatic experience
which pushes you to the brink of suicide
You don't think of wasting time or
purchasing expensive toys or impressing others
Your only drive, desire and determination is
A singular goal – and that is to succeed and do what really matters.
KEY POINT
Change your Focus to a Singular Goal
And put 100% into only that goal
Making sure every action, thought and idea
Is focused towards the achievement of that
***********************
Suicide To Success 2. PRIORITIZATION
As a principle, it means doing 'first things first;' as a process, it means evaluating a group of items and ranking them in their order of importance or urgency.
When I was in a happy place,
with a steady job income and guaranteed salary,
my priority was…..let's see….
1) Watching Ultimate Fighting Championship new episodes
2) Going gaming with my friends
3) Checking out which new clubs we could go together as a group
4) Planning out our next exciting mega outing for the month
5) Saving up for the next mega-sale at the Mega Outlets
6) Deciding when the next big movie would release and how many within our group should go together
7) Planning our next workout session in the gym
8) Deciding where to take our date for a romantic evening
Well….the list never got over.
However, after disaster struck – the list was something like this.
1) Make money
2) Focus on New Clients
3) Plans for next week in terms of business
4) Collect money from existing debtors
5) Market the new module to new clients
6) Sit down with my mentor for finding out how expand on the business
7) Find out new research material for curriculum
Each and every task was focused on a single goal.
Just one – Building the Business.
KEY POINT
Sunlight when focused into a single beam – it becomes a weapon that can set anything on fire.
Is your focus scattered light?
Or Focused Beam.
***********************
Suicide To Success 3. THE POWER OF ASKING
During the good old days (or old days as you can call it)
I would hesitate before asking anyone anything.
After all – there was a possibility they could feel bad.
Or they could embarrass me.
Or they could reject me.
And that rejection or refusal to help, cooperate or assist –
Was always a bad feeling.
However, after the near death episode,
I seriously didn't give a fuck.
I didn't care if you rejected me, insulted me,
abused me or embarrassed me.
By saying no to me – I ended up being in the same place as I was before asking
So I knew I had nothing to lose
And everything to gain.
And so – I became shameless.
So shameless – I would ask anyone, anything and everything.
KEY POINT
Ask. Ask. Ask.
Keep asking.
And never stop asking.
***********************
Suicide To Success 4. THE IMPORTANCE OF SAYING "NO"
In as much there is total power in asking for help, advice, and assistance
You should also learn to say NO
NO to requests, favors and activities that can take
your time, your attention and your focus
from what you should be doing.
Pre-suicide days – I was a crowd pleaser
Looking for ways and means to be in the good books of everyone
After all – who wouldn't want to win the popularity vote?
It was always my focus to be liked by everyone
No wonder I would always give the typical 'Salesman' smile
And do whatever it took to be
The favorite in the crowd.
Somehow after the near experience with death
I didn't care what anyone thought of me
What they felt or spread about me
I just didn't care.
Any and every activity that wasn't centered around my focal point
It was NO!
However, here is a thumb rule.
Learn to practice saying "NO"
It is not easy.
Even me – personally speaking, I still find it very challenging.
KEY POINT
With perfect practice comes perfection
Practice the art of saying no.
Will save you a lot of headaches.
***********************
Suicide To Success 5. NEW DECISIONS & NEW CHOICES
Consider this situation
A fish in an aquarium.
Given the limited environment – how many choices does the fish have?
The Fish can either go to either of the 4 corners –
if it wants to shift its location
Choose to talk with the existing fish
Or rather the exact same fishes which were already there for ages with it
Hide under some decoration that was placed in the aquarium
Or just swim upside down to create some excitement.
But now if it were put into the Ocean
The combination of limitless opportunities and threats
Would give that same fish a totally new perspective
New decisions would have to be made
New choices would have to be made
But in the end – the dynamics and the environment
Will make this fish – a totally new creature.
Most individuals like to remain in that little aquarium
It is safe and it is familiar
And they stay in it for years and years
They can give themselves all the possible reasons
To be happy
To not move
To stay in the same place
And there is nothing wrong with that.
But just imagine this.
Living your one life in one single aquarium – until you do.
Or rather…
Wasting one life in one small tiny aquarium.
Indeed – what a waste of a precious life.
For all the years of being born, raised and having lived in Dubai
Dubai was this little aquarium of mine
Where I stayed within the 4 walls of its comfortable setting
However, the day I was shockingly and unexpectedly thrownout
I realized I needed a new set of skills
To survive in the shark-infested water of unpredictability and uncertainty
Today, I am stronger, better, bolder, sharper, wiser and happier
Because I make a completely new set of Decisions & Choices.
KEY POINT
There is a massive ocean out there.
Get out, live the adventure, make new choices and let the evolution begin.
***********************
Suicide To Success 6. TIME = MONEY = IRREPLACEABLE
Its so amazing to think of it
Before I had so much time on my hands
I used to wonder
What will I do in order to kill time.
I used to have time to play online games for hours
I used to have time to meet up with friends for sheesha
(I didn't smoke but I would join them)
And listen to their opinions which each one believed
Was so important – it would change the world
I used to have time for having long drives with friends
Suddenly now, I hardly feel I have enough time on my hands.
24 hours a day feels too less.
Everyday I get up thinking I will complete X number of tasks
But somehow – tasks keep piling up
They just never end.
My time is so important that
Even if some hot female asked me to drive all the way up to her house
And have a romantic evening with her
I would calculate the number of hours it would take up for that particular task
And end up politely rejecting her proposal
Simply because
It wouldn't be worth my time.
Remember – while you are fooling around and wasting time
Your competition – right now is busting his balls (or her balls)
And striving to achieve rather
To steal the food from your plate and your family's plate.
To steal your dream
To steal your purpose in life
And if you look at life in that perspective
You will bust your ass and work hard
To achieve excellence
KEY POINT
How do you spend your time
And what you decide to do with the time on your hands
will determine the results you achieve in life.
***********************
Suicide To Success 7. USE POWERFUL EMOTIONS
Happiness is a strong emotion.
Sadness is a strong emotion.
However, for some reason,
there is no greater or more powerful emotion
Than Love and Anger
In my opinion the both of them
Can either make you or break you.
Evidence?
Fall in love with the wrong person
And you will know what LOVE can do to you
Have someone do something to you
That leaves a permanent scar in your life
Chances are – you will never forget it
And at its best – use that emotion
To drive you to achieve greater results.
In my case, I have had anger as my ally
I have used the power of this emotion
To wake me up in the morning when I felt lazy
Make run an extra mile when I felt tired
Push to do more when I felt I couldn't
KEY POINT
Want to do more?
Starting using Anger as your slow fuel.
***********************
Suicide To Success 8. OBSESSION
When I was young, I was handed a Christmas gift by a few of my friends.
It was a completely black t-shirt with neon blue prints on it.
And had imprinted on it – in bold white all cap letters
I'M OBSESSED
For some strange reason
All of them laughed looking at me wearing that shirt
And all of them said – it was meant for me.
At that time – I honestly didn't know what the word 'Obsessed' meant.
But for some really weird reason,
I kind of loved the sound of it
I even asked people what it meant
They gave me some stupid definition
Which honestly didn't make any sense
But I still hung on to that word
Today – this word is part of my lexicon
It is what defines me for who I am
It is part of my personality
In fact – if I had one word that could describe me completely
I would say it is being OBSESSED.
Now I am pretty sure there are many who would preach the "Work-Life-Balance"
But here is the deal.
No great successful legend of our time
Has had a work-life balance.
Steve Jobs – Nope.
Barack Obama – Nope.
Elon Musk – Nope
Usain Bolt
Anyone else you can think of?
Yes, yes, I am sure you are not looking at becoming another
Elon Musk or Steve Jobs or Usain Bolt
(yeah right….as if….)
But even to achieve the most fundamental basic requirement today
Requires an absolute and total dedication to a purpose
And if you are not obsessed about your dream
Who else will?
And how in the world will you achieve it?
KEY POINT
Read and remember what the Iconic "Think Different" advertising slogan for Apple In was in 1997. It will speak volumes about this trait.
"Here's to the crazy ones. The misfits. The rebels. The troublemakers. The round pegs in the square holes. The ones who see things differently. They're not fond of rules. And they have no respect for the status quo. You can quote them, disagree with them, glorify or vilify them. About the only thing you can't do is ignore them. Because they change things. They push the human race forward. And while some may see them as the crazy ones, we see genius. Because the people who are crazy enough to think they can change the world, are the ones who do."
***********************
Suicide To Success 9. NEVER GIVE UP. BUT KNOW WHEN TO QUIT
It feels nice to hear motivational quotes like keep reminding us Never To Give Up. Like the most overused example – the one by Winston Churchill
"Never give in, never give in, never, never, never, never—in nothing, great or small, large or petty—never give in except to convictions of honor and good sense."
I have heard that a countless times.
I am sure so have you.
But here is the caveat.
In as much as it sounds good or feels good to hear this
And kind of gives you an extra drive to want to move towards your goal
Common sense should prevail.
I always remind my clients and students
There are times you should never give up.
And then there the times where it is best to just give up.
Take my case for instance
Having being stayed in the UAE for all my life –
I am very aware of the fact
No matter how hard I try or what I do
The countries laws will never change in my favor.
I will forever be and remain an expatriate.
Given such dynamics – what is my future there?
How much can I save – that too in an economy where
Expenses keep rising and incomes stagnate after a certain period of time.
So where it came to UAE – I realized I had to quit the rat race at some point of time. The only question was when. But I was absolutely scared of even entertaining that thought.
So finally – after running away from this reality –
one day it came and bite me in the ass.
And that was when everything changed.
So the point I am trying to make here is this.
Choose your battles wisely.
Know when to fight and persist.
At the same time
Know when to hang up your boots and quit.
And when it doubt – let common sense be your guide.
KEY POINT
There are many situations in life where "Try, Try, Till You Succeed" may not be applicable at all. However, for the rest – go ahead and give it your all.
Case In Point – Me trying hard to fit into a place I really didn't fit in.
***********************
Suicide To Success 10. HEIGHTENED SENSE OF AWARENESS
There are some individuals who are always at their A-Game. These individuals are powerfully tuned in. Its more like meeting with Sherlock Holmes. They are just so aware of everything that is going on – it makes you wonder – do they have some magic power to do whatever it is they are doing.
Fortunately for me – I have always had this intuitive gift.
The bad news however is – I would get lazy and not sharpen and use this gift to the best of its ability.
So what do I mean by Heightened Sense of Awareness?
1. Knowing what to answer when asked a difficult question
2. Knowing whom to trust and whom not to trust
3. Being able to read in between the lines
4. Being able to spot really small irregularities in behavior or dealings
5. Being proactive, intuitive and smart
6. Knowing when to shut up and when to talk
7. Thinking 10 steps ahead – not just 2 or 3
The only difference between me before the suicide attempt and after is simply this – Before I didn't use this gift. Today I use it almost every single moment.
And if you give the analogy of a muscle to a mental trait – the more you use it – the better you get at it.
KEY POINT
Practice reading in between the lines. See how good you are at understanding people and seeing through them.
Practice Meditation – It will help a lot.
***********************
Suicide To Success 11. NEVER FORGET THIS…
Generally what happens is
Once you start earning a certain level of success
You tend to forget where you came from
You tend to forget who you were once upon a time
In fact sometimes we even forget
The people who helped us, were there for us and supported us
Ryan Holiday wrote a best seller "Ego is the Enemy"
In which he outlines how he nearly lost everything
because of the snake called ego.
Everyone gets bitten by this snake at some point in their lives
And then the poison spreads.
Sadly – the poison remains in the system until we are humbled and made to realize where we went wrong.
Am I a culprit to this crime?
Shamefully I have to admit – yes.
When I was younger –
early successes did get to my head
and I let myself get carried away.
There is a certain degree of power & purpose that comes from reminding oneself – where they came from, who they were in the beginning and how was life once upon a time. What it does is keeps a person closer to the ground.
When I lost everything and decided to start from life from zero – it was more like a reset button – a reset to start everything from scratch. And this really helped me get rid of a lot of confusion, a lot of the cobwebs and a lot of the unwanted stuff that had piled in over the period of many years.
To give you a good analogy – consider formatting your computer.
Once after you format your machine
You will notice it runs faster, more efficiently and the best part – it helps you get the work done more easily – as everything is now sorted out and kept properly.
It is more or less like being 'brand new'
Being reminded of your roots makes you focus on what is important and not get carried away by the frills, the temptations of pleasure and the distractions of the forever demanding world.
KEY POINT
Sometimes total and absolute failures are the best way to help us move higher, become stronger and better. They form the nuts and bolts of our foundation. And when the foundation is strong – the sky is the limit.

***********************
Enjoyed these points?
Want any more articles on any particular topic?
Send me an email and I will respond!
Loy Machedo
www.ThinkPersonalBranding.com
***********************
WANT TO LEARN THE SECRETS OF EARNING MONEY?
Join Loy Machedo's Online Personal Branding University
www.ThinkPersonalBranding.com
***********************
Coca Cola Features Loy Machedo in its Viral Advertisement
***********************
Loy Machedo Speaks at TEDx Dubai 2011 On Prejudice
***********************
Loy Machedo featured on National Television
***********************