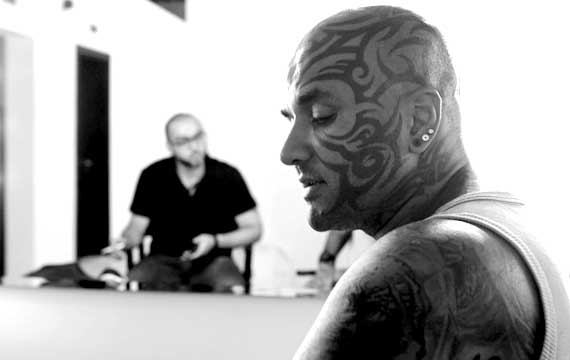 The Indecent Marriage Proposal Letter I Sent 3 Women
From the desk of Loy Machedo: The Indecent Marriage Proposal Letter I Sent 3 Women
So what do you do when you have had over 400 women in your life, 3 failed marriages and now when you have registered in 6 dating / matrimonial websites? Apart from receiving 3000+ women interested to marry you – well, one needs to zero down to ONE PERSON he wants. Correct?
This is me finally choosing 3 women over the 3,000+ women I got in touch with – only to finally decide one woman – whom I will marry and spend my life with.
This is the rather 'controversial' letter I wrote and sent these three women – whom I am considering wanting to marry and spend my life with.
I have no idea what the response will be – but given the fact that I am "Loy Machedo" – the Controversy – what else can you expect?
Read and let me know your thoughts.
Loy Machedo
The World's #1 Personal Branding Coach
www.LoyMachedo.com
www.whoisLoyMachedo.com
www.ThinkPersonalBranding.Com
———————————————————————
The Indecent Marriage Proposal Letter I Sent 3 Women
Loy Machedo
4th February 2017
11:17am
Dearest,
This is an important email.
It is important that you understand my message.
I request you if you do not understand what I say
Please show this message to someone who speaks Fluent English
So that you will not misunderstand my message.
This is a long letter
Please take your time to read this letter.
If you do not understand something
Please ask me.
I want you to know you are very special and very important to my life.
And that is why I am sending you this letter.
Only 3 people will receive this letter.
So please read it carefully.
Last year, In the month of January 2016,
I made many important changes in my life.
I realized I was not living the life of my dreams.
I realized I was getting old, age was catching up
And I was wondering what was I doing with my life.
I was 39.
I had lived a life of luxury, happiness, fun, enjoyment and carefree existence.
As you know I did everything a man could want or desire.
When I was crazy about sex and women
I had over 400 sexual relationships
Until one fine day I got fed up and asked myself
Whats the point of this?
When I was crazy about books, reading, studying and learning
I purchased $500,000 books
Until finally I decided – I think I better stop now
And actually read all what I purchased
I was crazy about Tattoos
And ended up tattooing 80% of my body
And then I finally thought to myself
Yeah…this is enough.
No need to do more.
I was crazy about Bodybuilding
And went from being a 55kgs skinny young man
Who couldn't do one single push up
To a 112kgs Super Strong Powerlifter
Lift 150kgs for his chest
Lift 185kgs for his back
And who could push 310kgs for his legs
I did this to a point where I realized
If I continued – I would destroy my joints
(And yes, I ended up damaging my lowerback, my knees and ended up in a wheel chair)
I was crazy about Public Speaking
And I dominated the Public Speaking Competitive world
Earning 800 Awards, Trophies & Certificates
Until one day fine day I realized
I was spending 8 to 12 hours a day for this
And I wasn't getting paid any money for all this
So why was I doing it?
I was crazy about having Pet Animals
And I ended up having
44 Hamsters,
32 Rodents
9 Cats
4 Dogs
1 Iguana
1 Snake
And then I realized one day –
I cannot look after all of them
So I gave them up away to people who would take care of them
Today I have only 2 small dogs
I tried my level best to get the love and acceptance of my family
My mother, my step father, my step brother, relatives
I tried it for 30 years of my life
Until I got fed up and realized
They will never accept me
Especially after they betrayed me
So I gave up and left them forever
I went absolutely hardcore into religion
Until I realized after 30 years of being a Christian
There is no god.
To be sure
I Spent 4 hours a day praying, studying and dedicating myself to Christianity
I studied, learned and research not just Christianity
But other religions as well.
Until I sadly realized
All religions are man made.
So I left it.
I got crazy about keeping fit
So I went extreme into it
From being unable to walk 100 meters without getting tired
Having lower back and knee injuries
And having a doctors report I cannot walk fast
I trained for 2 years and then
I completed 56kms nonstop from Sharjah to Dubai on my 37th Birthday
I learnt cycling, swimming and running.
Because of which I completed a Triathlon Race
I swam 2kms in the Ocean – when before I could never swim in a pool
I ran 21kms a half marathon in 2 hours
But then I started to go extreme into this also
Training 9 hours every single day – three times a week
And spending more than $100,000 a year into this sport
So then I decided I had to stop this also.
Because I realized – I was just getting carried away into this also…
Finally
I realized….my life itself was a mess….
The Indecent Marriage Proposal Letter I Sent 3 Women (Contd….)
MARRIAGE.
I was legally married to my best friend
even though I wasn't in love with her
The reason for the marriage was because
I was staying in a Muslim country
And a man and woman cannot stay together
Until they are married.
If the police find out – then you are jailed,
given a big fine and deported back to your country
So we were married for 6 years
And even though she was my best friend
I wasn't in love with her
I was just keeping the relationship for convenience sake
CAREER
I had no idea where my career was headed.
Yes, I was the best in the country.
I was earning very good money
Earning anything from $2,000 to $15,000
Imagine…only for 4 hours of work for 4 days in a month!
It was good money.
But I had no idea what was my future and where I was headed.
And when I looked around I saw everyone running the rat race
Waking up early morning
Rushing into the morning traffic
Going to work
Going to office
Coming back home
Rushing back into the night traffic
Reaching home
Sleeping.
And then repeating this every single day
Day and Night
For the rest of their life.
NO FAMILY
The bigger problem was simply this
I had no woman whom I loved
I had no children
I had no family of my own
In fact – I had no reason to live.
I was just a single man who was living a very adventurous life.
So that made me wonder why was I even living on this planet?
WHAT WAS NEXT FOR ME?
Being an Indian Passport Holder
and residing in the UAE since the age of 4
I knew I had only few more years to live there.
I had seen the UAE grow in the last 36 years
But I also knew – when I would reach the age of 60
UAE would ask me to leave
The question was – where would I go?
What would I do?
What was next for me?
The worse part was
I didn't have any desire to go to India
Nor did I know anyone in India
So where would I go?
Migrate to USA? Canada? Australia?
Imagine – if I did go there
I would be 40 years old
So once I reach there
What employment would I get?
Flipping Burgers at McDonalds?
Cleaning Toilets?
Sweeping the Roads?
Working in a Supermarket?
Working 3 jobs to make ends meet?
To get the Citizenship would take 5 years
That would make me 45 years old
And then to earn experience in the work place
It would take me another 5 years.
So at the age of 50
Who would give me a promotion?
So why would I want to migrate overseas?
For children?
For them to have a good life – at the expense of mine?
The Indecent Marriage Proposal Letter I Sent 3 Women (Contd….)
MOST IMPORTANTLY…
I had lost the passion and drive in life.
Something was no longer there
Something was missing
Where once upon a time
I loved being the UAE
Loved the magic of calling UAE my country
Loved visiting the expensive shopping malls
Riding in my comfortable car
Being surrounded by people I knew
I just felt – something was missing.
There was this void.
Empty space in my heart.
I just felt I had lost the reason to live.
That drive, the passion, the reason to wake up in the morning
No longer existed.
So now what is next?
MAGIC HAPPENS WHEN YOU GET OUT OF YOUR COMFORTZONE….
And that is exactly what I did
I started being obsessed about changing my life
I did everything to change my life
And I changed everything.
Even though I was enjoying good money
And I had very good clients in the UAE
I closed down my business
I said goodbye to all my clients
I sold off over $200,000 worth of stuff I had
Most of it I sold off for just 10% of the cost.
Because I realized I had too many things I didn't need.
I had to decide where I would migrate
So out of all the countries
Canada, USA, Australia, India, Srilanka, Malaysia, Singapore
I finally decided – I would settle down in a village of Koh Samui.
So now…after 12 months…
This is where I am….
Everything has changed.
And now it finally comes down to finding my soulmate
The person I will marry and be with
For the rest of my life.
To find my soul mate
I registered myself on all the marriage, dating and love websites
Thaicupid.com
Match.com
Shaadi.com
EHarmony.com
Parship.com
Tinder
And I paid them for the super premium package of 1 year.
Here it is pretty funny…
From Shaadi.com – being an Indian
I received ZERO proposals.
Not a single Indian woman in the Whole of India
With 1 Million profiles
Wanted to marry me.
Match.com, E-Harmony.com and Parships.com
Well – most of them being European websites
Ended up with only really old ladies being interested in me.
Women who were old enough to be my grandmothers.
And who looked even worse than my worn out futniture.
Well the only success I did receive was from
Tinder and Thaicupid.com
However, there was a catch.
From Tinder
I got only prostitutes, bar-girls, ladyboys and homosexuals
The only women who were interested in me – well
Either they wanted just pure sex, or money or well were too demanding
Finally came Thaicupid
Over here there is also a rather strange story.
Before I do reveal what happened with Thaicupid.com
I want to share something.
I have always experimented online to understand the psyche of women.
In my younger days I would create fake profiles and note down the behavior pattern of women and men.
For example
When I created a fake normal woman's profile versus a fake normal man's profile
The responses on the woman's profile were 100 times more than the man's profile.
And if the woman was hot and sexy – the responses were shocking.
To give you an idea – on an average day
On a sexy girls profile
Every single day
I would receive over 35 friend requests
112 emails for marriage proposals
Photographs (mostly of their dick or naked bodies)
Poems, messages and love letters
In fact – the minute my chat would show 'online'
I would receive 27 "hi" messages immediately
(I know these numbers as I kept my notes)
The Indecent Marriage Proposal Letter I Sent 3 Women (Contd….)
Where the fake men's profile was concerned….
I posted 2 profiles
A 61 year old man and a 27 year old young handsome man
The old man was really old and ugly (pictures from the internet)
The young man had an amazing body and face.
However the old man had an American Passport, Was super rich and had a monthly income of over $100,000. I had posted his picture with his Rolls-Royce & Bentley.
While the Young man was from India but had 6 pack abs, a masters degree but no savings
The responses?
The 61 year old man received around 24 new emails every single day for marriage, love and friendship.
And if 10 messages were sent – all 10 were answered.
And even if the messages were sent to 18 year old girls to 50 years old – everyone answered.
However, the young man – well the only women who were interested in his – were old ladies or absolutely ugly looking women.
So coming back to our story of Thaicupid.com
I positioned myself as a Tattooed Celebrity and famous guy.
I made sure I sent at least 100 messages per day (to new women)
And the responses?
Well got over 3000+ women interested in me.
(Here I am giving you rough approximate numbers)
Out of the 3000+ women who were interested in me
Out of which around 700+ of the became my friends on Social Media.
To the 700+ I informed to them my rules:
• I didn't have money
• I wasn't rich
• I wasn't going to pay dowry
• The girl I marry has to work for a living
• I will not give her free money
• I do not smoke, so she shouldn't smoke
• I do not drink alcohol, so she shouldn't drink alcohol
• I do not go for parties, clubs and pubs – so she shouldn't go for them either
• I will stay alone with my wife
• I will not take care of her mother, father, brother, sister and relatives
• Both of us have to work hard and start our lives from scratch
Almost everyone of those Thai women did have one point to discuss with me
The dowry.
They explained to me that Dowry was paid to the Thai Girls parents out of respect for the Thai Culture.
So I explained to those Thai women that if they wanted me to respect the Thai Culture – I was ready for it. But then should also be ready to accept and respect – me and my culture – The Indian Culture
In the Indian Culture – the woman pays the man double than what the man pays the woman.
So if this was acceptable – then I was ready for it.
And then out of the 700+ women
Around 9 of them stayed
And then out of the 9,
I met 6
And today only 3 remain.
And you are one of the 3.
Now I can go on and on and on and on searching for the perfect bride.
I know the search will never end.
In fact in my quest for perfection
I think I need to realize – I am not perfect myself.
So I have to finally make a choice now.
One thing I have realized
When I make decision
Without consulting anyone
Without taking too much time
Using my heart and spirit
That too with an ironclad decision
I know I will be right.
Especially where a deadline is concerned.
It was been the case always.
That is why today I am making a decision.
Which is what I want to share with you.
I have never told you a lie
And I don't plan to tell you a lie now.
I don't like to play games
I do not like to tell lies
That is why I will tell you the truth.
The Indecent Marriage Proposal Letter I Sent 3 Women (Contd….)
Remember this.
I do not smoke
I do not drink
I do not go to pubs
I do not go to clubs
I do not socialize
I do not like to go for parties
I have never raised my hand on a woman or child
I am not a violent person
The only drawbacks I have is that
I am exceptionally moody
I am super obsessed about my work
I do not like anyone touching my things at home
I never allow anyone to touch my books or my work tools
And I want space
I also want
Respect
Silence
Support
Privacy.
Most of my time is spent being online.
In fact I am 24/7 online 365 days of the year.
I am not one of those typical men you will meet.
From my looks to my thinking.
What I absolutely hate?
Anyone touching my things
Anyone checking my things
Anyone expecting me to report to them.
I do not take shit from anyone
Nor will I take shit from anyone now.
My life is my work and my reason to live.
So that should never be questioned of interfered with.
And here is one thing about me
If I trust you – it will be 100%
I will never check your emails, your social media, who you are meeting, who you are talking to or what you are doing.
We have to be the best of friends forever.
And yes – one more thing
Initially I maybe absolutely crazy about sex.
However, after 1 month of sex, I am pretty sure I will be not very keen about sex
Sex will be limited to once a day
And if I have work or something that I am obsessed about
We may even have sex once a month.
For me – my work is my life.
There will never be alcohol, cigarettes, friends or relatives coming home.
And most importantly
Where our child will be concerned.
No one will ever fondle, caress, touch or play with my child – until I approve of it.
As a child, I was raped, molested and tortured by so called 'normal' people
So I have seen the dark side of people
So I will ensure my child is protected.
And yes – the upbringing of the child – I will personally take tremendous interest in it.
The child will learn to love and respect the family.
I will never pamper the child.
The child will work for himself.
I will ensure the child is made to be tough and strong.
I will make the child suffer where the child has to grow
And I will give my child love where my child needs love.
But my child will be tough and strong
Both in values and character
And no one – absolutely no one
Will interfere with my child.
Finally,
I need you to understand that marriage is nothing romantic or magical.
It is a tough hard grind.
Every single day is a challenge and battle.
We would have to fight many battles – but I would want that we fight these battles together.
Marriage is a total sacrifice and sometimes it can be a headache.
But it is relationship that changes people – if they give their hearts and souls to it.
I want a partner who is prepared to give her heart and soul to the relationship.
And ensure the marriage does not break up no matter what happens.
The Indecent Marriage Proposal Letter I Sent 3 Women (Contd….)
Having been through 3 marriages, this will be my final chapter.
What makes this marriage different from all others?
This one I am choosing in my own freewill and at a phase of my life where I understand what marriage is all about.
In my 1st marriage at the age of 24 – I was absolutely immature.
I was too fascinated with having a white woman, with a white passport and living a white life (my 1st wife was Irish).
Turned out to be a big mistake – especially given the fact she was a fraud.
The marriage lasted for 1 day.
My 2nd marriage at the age of 27 – a disaster.
Why?
Because I listened to my religious mentor and guide – who was so brain washed about religion and god – that he made me marry a girl from Calcutta.
The girl was his choice – not mine.
She was absolutely and not at all my type.
In fact – her personal hygiene was so bad – we had sex just 3 times in the 9 months that our marriage lasted.
I wished I had listened to my gut feeling when I saw her for the 1st time – it was a total and absolute NO! I knew it all along – but I was too scared to listen to my gut feeling. And so I listened to what my mentor had to say.
My 3rd marriage – well was done more out of a sense of protectionism and safety.
In the Middle East – being a Muslim country – you cannot stay with a woman even if you and her have no sexual relationship with each other.
She was my best friend and the only person I had in my life at that time.
So I did what I felt was the best for both of us.
I honestly wanted the relationship to work – even though I knew she wasn't the one. However, it was good as long as it lasted.
But here is one thing – whatever I am today in terms of my brand – it is because of the love and support she gave me.
I owe my life to her.
So now…comes the last and final chapter.
My last marriage.
And I know 100% this will work
Because I will make it work.
But to make it work – I need you.
I can't do it alone.
So here is what I have to say finally.
By the end of March I will have made up my mind
Which among the 3 of you I wish to marry.
I haven't told you a single lie about me.
What you see is what you get.
Yes – the image and the personality that you see online is crazy
But you have seen who I am in reality and what I am like in real.
So now comes the point of making a decision.
By this March 31st I will make up my mind whom I wish to marry.
The funny this is – no one – absolutely no one knows who you are apart from me.
And who the other girls are – no one knows apart from me.
However, the only thing you do know is
One of them right now – is you.
And if you know me – you will know this
I am not meeting anyone – for sex, for fun or for killing time.
I am only focused on my work.
That's it.
So this is what I wanted to tell you and share with you.
I share it with you so that you know there are no games, no secrets and no hidden agendas.
Only the truth between us.
That is how I am and that is how our relationship will be.
I cannot give you a luxurious life.
Nor can I promise you an easy life
But I can promise you a life where I will love you from the bottom of my heart
Where you will be my world
We both will have to make the relationship work
It is not going to be easy.
But I believe – we both can do it
If we both make it work.
So now, I leave this message in your hands.
On March 31st 2017,
I will make up my mind whom out of the 3 of you I will marry.
There are no games, lies or hidden agendas.
Everything is as real as it gets.
If in the mean time, you find someone better than me
Or if you for any reason you wish not to wait
I will totally understand.
However, if you are still there and you are interested in me
And I, after considering all the options feel
You are the woman I wish to marry and spend my life with
You will come to know it.
So this is what I wanted to share with you.
This is my message from my heart to you.
Loy Machedo
4th February 2017
1:55am
Loy Machedo
The World's #1 Personal Branding Coach
———————————-
Loy Machedo's Short Movie With RSN8 Productions
—————————
Coca Cola Features Loy Machedo in its Viral Advertisement
—————————
Loy Machedo Speaks at TEDx Dubai 2011 On Prejudice
—————————
Loy Machedo featured on National Television
—————————