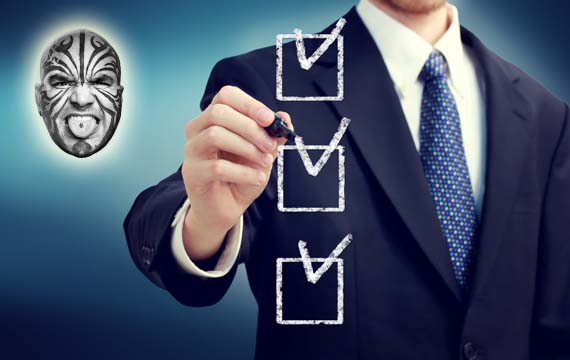 From the desk of Loy Machedo
Sometimes its good to read a book and then re-read it to remind yourself of the good ideas you once thought you got inspired by – and then may be act on them.
Here are some tips, pointers, and ideas from The E-Myth Book by Michael Gerber
Great book – However, if you do not have the time, here are 15 pointers you will love.
***********************
Want to Join My Online Personal Branding University? 
Loy Machedo
The #1 Personal Branding Strategist
www.ThinkPersonalBranding.com
***********************
1. Within the 1st 5 Years, 80% of the businesses fail
2. Most people who start businesses – are people who understand the 'Process' of a business. Not how to run the business itself.
3. People fail in business because they focus on hiring the right people – rather than creating the right systems
4. Successful Businesses have Beginnings, Middle To End systems written down in such a simplistic yet detailed manner – even a college fresher with no experience can execute it
5. The most successful businesses are those that ensure people with minimum skills can operate a high productivity level
6. To succeed in Business, you must operate business in a Consistent, Effective & Orderly manner
7. Successful Businesses Operate if they offer value to Customers, Employees & Lenders
8. To succeed in Business – you must take on 3 roles – Entrepreneur, Manager & Technician
9. In a Business, the person who plays the role of the Entrepreneur – Sets the Vision, Plans Ahead & Keeps Birds Eye View of the entire operation & manages what the key people are doing
10. In a Business, the person who plays the role of the Manager – is the person who establishes the order, creates consistency, ensures accountability and manages individuals
11. In a Business, the person who plays the role of the Technicians – executes the job and ensures results.
12. Level 1 of any business cycle – Most people have businesses that have to be run only by them i.e. make it dependent on them.
13. Level 2 of any business cycle – The business owners make the business dependent on other people. And without them – it cannot function
14. Successful Business Owners Work On Their Business. Not in their Business.
15. Differentiate Yourself from every other business by give them that one little extra special bit that is 'special'. After this remind them about it every single time. Once this gets positioned in their minds – Chances are – they will come back to you forever.
Loy Machedo
www.ThinkPersonalBranding.com
***********************
WANT TO LEARN THE SECRETS OF EARNING MONEY?
Join Loy Machedo's Online Personal Branding University
www.ThinkPersonalBranding.com
***********************
Coca Cola Features Loy Machedo in its Viral Advertisement
***********************
Loy Machedo Speaks at TEDx Dubai 2011 On Prejudice
***********************
Loy Machedo featured on National Television
***********************
Loy Machedo featured on the News
Comments
comments

<!-comments-button-->