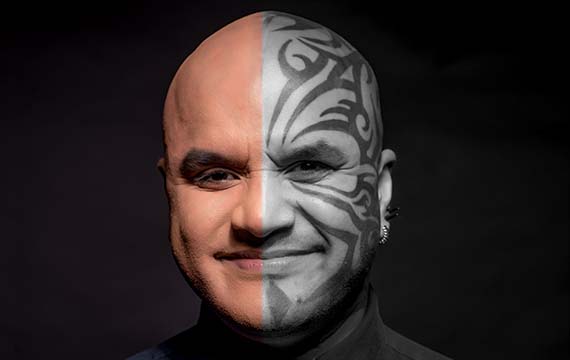 Imagine this.
You have no money.
You are on the streets.
You have lost your career, your savings, your friends, your family, your foundation and now you have nothing and no where to turn to.
You are hungry for days and there is no hope for your future.
You literally ask people for money – just for food, for shelter…for survival.
And in the moment of desperation and despair – One man –
A religiously conservative man-of-god and a very successful businessman offers you $200,000 Hard Cash
If you do something really simple.
To change yourself…..
Yes – this is a true story.
In the height of my financial meltdown, in the month of October,
A good friend whom I know
A very successful businessman
Who was religious, convervative & reserved
Gave me an offer to help me and save my life.
Now, don't get me wrong.
He is a good man.
He genuniely is a good man.
Even though he is a multi-millionaire
He doesn't smoke, doesn't drink alcohol, doesn't do drugs
Is not crazy about women or sex and doesn't have any bad habit
like spending lavishly or showing off.
He just has one purpose in life
To work hard, look after his family and do good to the community.
However, in his eyes,
My tattoos were evil and my lifestyle (of giving up Christinaity) was evil.
He strongly believed I was a good man and had a good heart.
But because I was lost and seeking attention, I was destroying my life with my tattoos.
I will agree on the 'seeking attention' bit.
However, destroying my life? That was entirely his opinion.
He had offered me money many times before – but I had rejected his offer politely. offered money to finance and foot all the medical expenses related to the tattoo removal
So finally, he upped his game and he offered money to finance and foot all the medical expenses related to the tattoo removal
He even agreed to fly me down to any country in the world – just to make sure this goal could be achieved.
And to sweeten the deal – he offered me this
If I removed all the tattoos on my face
And in exchange I would receive
$200,000 in cold hard cash
And not only that – he would also help me set up my business
He would finance the project for 3 years in total and he would help me get back to my feet.
And there was a subtle request by him to look into learning about his religion.
(According to him, I was a good man but being an Atheist, I was supposedly lost)
So the question is simply this –
Did I take the offer?
Was the offer tempting enough?
Rather let me ask you
Would you have taken this offer to survive?
Without beating around the bush, let me tell you honestly what happened next.
I was very hurt and very upset.
At first I let him talk.
However, when he and I both reached a stale mate, he began giving me his predictions…
How I would destroy my life
How I would end up being nothing
How I was a loser
and How I must change or else – lose everything.
And it was at that moment – I lost it.
I literally lost it.
And I remember so distinctly – at 6:30am in the morning
as I was walking on the sand talking to him on the phone
on a conversation that started off with a humble plea to help me
That too in my deepest, darkest and most desperate moment
turned out to be an explosion of anger, rage and hurt.
I shouted, screamed and blasted that "rich man" – that man who was my good friend about asking me to change myself.
I wept bitterly as I did so.
I let him know how my parents, how the society, how the religion (that I once followed), how the entire fucking world
Wanted me to change, to become better, to become 'someone else' other than who I was.
And how no one – not even my own mother and my own father – accepted me for who I was.
And if that child – from the age of 6 who battled inhuman odds and refused to be someone else could live and survive to the age of 40
Today – I wasn't going to sell myself short.
In his eyes he was asking me to be someone who I was not – that too for money.
It was not "just about tattoos"
In my eyes, he was asking me to sell my Integrity, my Individuality, my Inner being – that too for cash.
Which is something I cannot and will not.
Seriously – what is the point of living your life being someone else?
He may feel his religion, his religious beliefs, his tradition, his culture, his values and his way of life is the truth. But does this mean it is universal?
Should everyone on the planet be the same, act the same, look the same and behave the same?
As I wept bitterly and screamed at him – I let him know I would never change.
Never.
He told me I would burn and destroy myself – because of my tattoos. According to him, I would never succeed and would end up destroying my life.
I let him know that I was completely prepared to even kill myself if necessary – but I would NEVER be who I wasn't.
I was going to be and live my life being LOYMACHEDO.COM.
He didn't like my response.
And ever since, he stopped being my friend.
I picked up my broken pieces of hurt and sadness as I realised – I would have to pay a price for being Me.
How easy it is to ask someone – I accept you for the good bits and will show off to the world and associate with you only for the good bits – but for the bad bits – I want nothing to do with you. In fact, I will vehemently deny I even know you and disassociate myself with you.
How easy it is to cherry pick only the good bits – isn't it?
So that is why, that day, even with no money in my pocket to even eat my next meal – I refused to sell myself short.
As I look back on that day….Today if I have a message for you it would be simply this.
Never ever ever ever ever sell yourself out.
Never be who you are not.
Never give up on your dreams.
Never try to sell yourself short.
Never doubt who you are and what you are destined for.
It may be difficult today.
It may look hard tomorrow.
It may feel impossible for the future.
But sooner or later – you will achieve your destiny.
And for the sake the argument – lets assume – you never succeed….
At least you would die knowing – you lived your life being who you are, being true to what you stood for and yes, being nothing but yourself.
So if I had one message to give you today my friend….it would be
I for one – I will continue being who I am.
And I can assure you this much,
Agreed today I do not have any cash and that I have lost everything
But I will be back.
It is just a matter of time before you will see me back on track.
loymachedo.com – BE YOURSELF.
Loy Machedo
The #1 Brand Coach in the Middle East
www.whoisloymachedo.com
******************************
Editors Note:
This concept was the Brain Child of Joe Alexander & RSN8.net
From me being a nobody, this is the company that had created and made loymachedo.com global – so when I was offered to do a 24 hour movie project under the legendary eyes of Internationally Acclaimed & Multi Award Winning Photographer Joe Alexander & His Team – I grabbed the opportunity of a lifetime.
You want to make your Brand WorldClass through Photography, Videography & Creative Imagary – Trust me – I will bet my life on this company and its team.
Here is the video from this amazing team.
Special Thanks to Joe Alexander, One of the most gifted videographer & director Nikhil Indulkar & yes, The Middle East Number 1 Make Up Artist – Debra Saniya Waqar.
RSN8 Website
http://www.rsn8.net/
RSN8 on Facebook
https://www.facebook.com/rsn8.net
RSN8 on Twitter
https://twitter.com/rsn8life
RSN8 on Instagram
https://www.instagram.com/rsn_8/
RSN8 on youtube
https://goo.gl/1hvfTF
Original Video
https://www.youtube.com/watch?v=runAtCsxtNM
RSN8 Blog
http://www.rsn8.net/blog/2016/12/beyourself—loy-machedo
I personally vouch for RSN8 with my life.
Loy Machedo
The Number 1 Personal Brand Coach in the Middle East
I Help People Earn Double Their Income By Getting Better Paying Jobs.
***********************
Coca-Cola Features Loy Machedo in its Viral Advertisement
***********************
Loy Machedo Speaks at TEDx Dubai 2011 On Prejudice
***********************
Loy Machedo featured on the News
Comments
comments

<!-comments-button-->