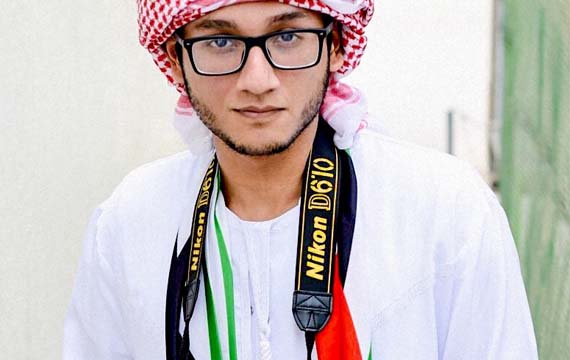 How This 17 Year Old Boy Saved My Life – The Jaison Mandapathil Story
Imagine this.
You have lost all your money.
You do not have any means to afford your next meal –
let alone plan out what is next.
And so you go around asking for help.
But if you are something like me
You will not only ask for help
But you will also ask for the means to survive
But you also think about the future
And you will employ the services of the best of the best – of the best.
This is where Jaison Mandapathil came into play.
I knew Jaison through his father
But more so – I knew him because of one amazing secret ability
His innate talent rather
To take incredibly powerful photographs
I seriously do not know much about photography
But I do know this
That there are lot of idiots with Cameras
And then there are rare gems who hold a Camera in their hands.
I may not have worked with the Top Photographers in the World
But I have worked with Greogory Heisler,
who is a legend in his own right and who has worked with Time Magazine
and yes – who is famous for his photograph with George Bush.
And yes – there have been many photographers who have come from around the world
Just to click my photograph
(Why? Keep guessing).
So yeah
Given the fact I am sought after by many photographers
from around the world
I suppose I do have a penchant for judging a good photographer
From one that just calls himself one.
Now before you start to prejudge this lad
Let me tell you this much
Just because you have a camera and you can click
Doesn't make you a photographer
There is a saying notorious among photographers
Every monkey with a camera considers himself
A photographer
And another one that states
Any guy who has a camera
Starts a Facebook page with his name
Photographer XYZ Fan Page.
Now in as much as I have seen this phenomena
Spread like virus among the general population
(In my heydays it was anyone with 2 CD player
and 2 small tiny speakers calling himself a DJ)
Jaison does stand out.
Because with the camera, he has taken some really incredible shots.
I have seen him do it for me
I have witnessed him do this for my VIP clients
And most importantly –
I have seen what he can do for me
So now the big question
How exactly did this 17 year old save my life?
Thanks to a particular photoshoot that we had together
I was able to use the photographs he clicked
For a profile of mine
That one picture was witnessed by someone on Social Media
Which lead to a conversation
Which then, in turn lead to a meeting
Which then, in turn lead to a business deal
And that in turn
Helped me get the money I badly needed.
And it was all because
Of the one photoshoot we had together.
And I owe this one moment – to him.
So now – why this article?
Why this recommendation?
If you know me – you will know this.
I normally never recommend anyone for free.
And that too on my website –
No fucking way.
If you want to be featured
You better have a shit load of money
because through my website – I make my money.
And if I do agree to do it for free
It better be an absolutely amazing product or service
That would add value to my brand also.
And over here – let me bitch about this kid.
Jaison is a fucking kid.
He seriously is only 17 years old.
Do you seriously think
He can afford my charges
That too – To be featured on my website?
(Unless of course – he asks Daddy dear for pocket money?)
The answer is an emphatic – NO!
However, what he can do
And what he has done
Is earned my respect
To be featured on my website
And for me to honestly state
That he is not only turned out to be
One of the most promising young photographers
Who is one day going to make it big
In the ultra-competitive field of photography
I think he will ultimately leave a niche behind
As a world class photographer.
So for those of you who are planning to employ the services of a
Young incoming Ultra talented photographer
This is one man I would put my money on.
So how did this young 17 year old man save my life?
Where most rich bastards earning millions refused
To even give me a glass of water
This boy – this 17 year old boy gave me
His Talent
His Passion
His Creativity
His Time
His Expertise
and yes
His Heart to support and help his mentor
When he needed a friend the most.
And he NEVER once asked me for anything in return
And I will remember this forever.
I love this boy.
And he will forever be
My Favorite Young Photographer
Loy Machedo
The #1 Brand Coach in the Middle East
Jaison Mandapathil Facts:
• Born: 12th April 1999, Keralitie (Indian) born raised in Dubai, UAE
• Residence: Dubai, UAE
• Photography Experience: Travelled to 30 Countries
• Specialization: Landscape, Portrait & Event Photography
• What I love about him: He really manages to capture the moment.
• Website: www.jaisonmandapathil.com
******************************************************
Loy Machedo
The Number 1 Personal Brand Coach in the Middle East
I Help People Earn Double Their Income By Getting Better Paying Jobs.
***********************
Coca-Cola Features Loy Machedo in its Viral Advertisement
***********************
Loy Machedo Speaks at TEDx Dubai 2011 On Prejudice
***********************
Loy Machedo featured on the News